By Matthew Purgh
I think it's safe to say that Covid played a massive part in 2020 and impacted lives all around the world, being self-employed and working in the construction industry I was afraid of an economic collapse and thought a recession would be on the horizon. In fact it was quite the opposite the construction industry just boomed, from the first week in April it was absolutely manic working 10-12 hours per day 7 days a week, just burying myself into work just in case the economy crashed as it wasn't looking good and just wanted to be prepared I case the inevitable happened for myself and my family.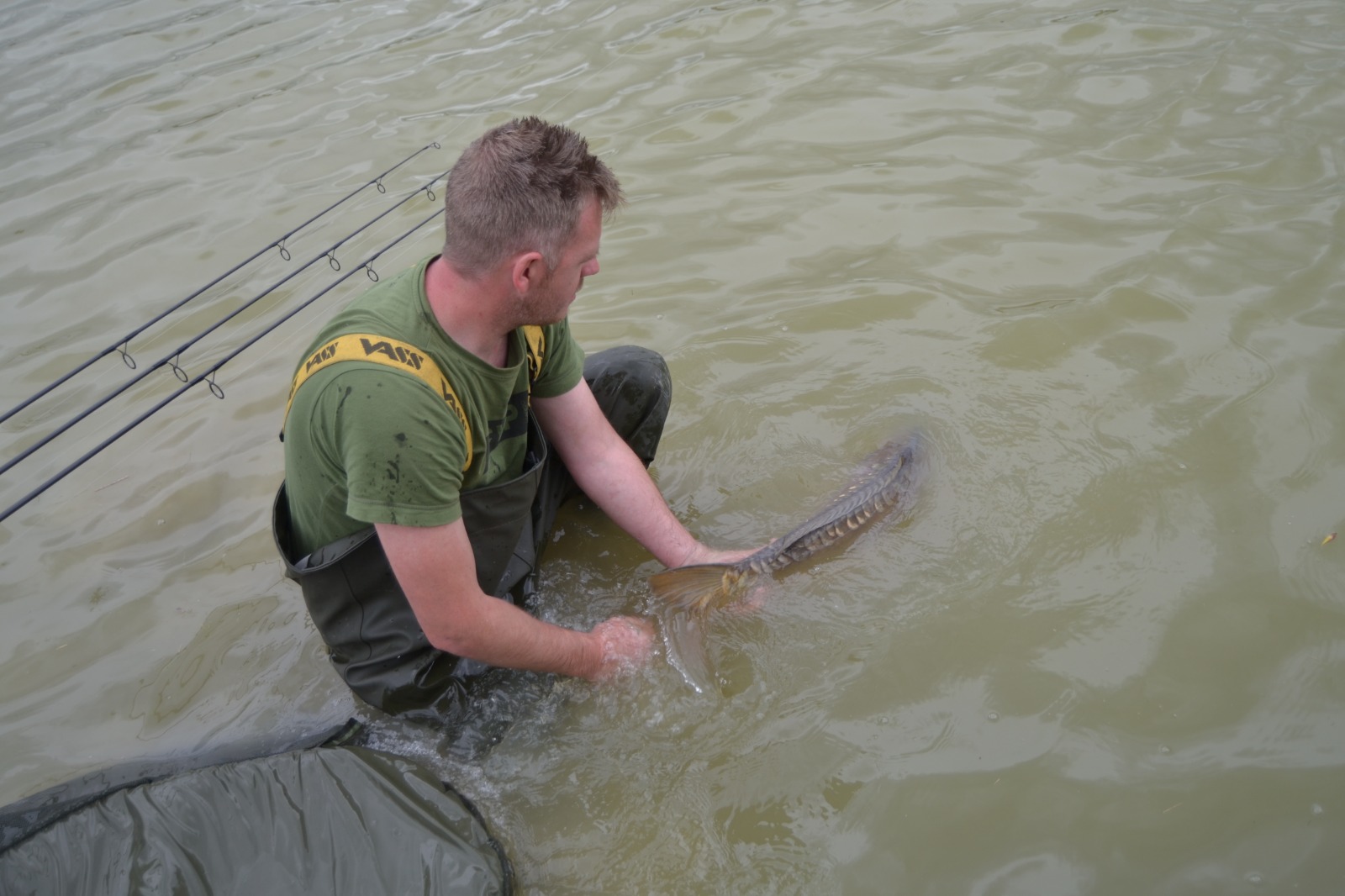 As the months drawn on some restrictions were being eased by the UK government and the freedom we once knew was slowly becoming back to normality, bearing this in mind and the chance to get some fishing in and recharge my batteries away from the stresses of work and everyday life, I took the opportunity and arranged a very much needed trip with a couple of mates. Having agreed a trip in September and taking into consideration about still having to social distancing would still have to be adhered to which meant unfortunately we all had to take our own vehicles.
We decided to book onto Todber Manor Fisheries for three nights with the chance of a few fish from recent catch reports over social media then make the journey to Linear Fisheries and quite possibly a random venue just to make it a memorable fishing trip. With work still as manic as it was the trip really couldn't come quick enough. Sure enough the trip came around in no time and it was time to get all my rigs bait and everything else prepared after all it had been in the garage for over six months.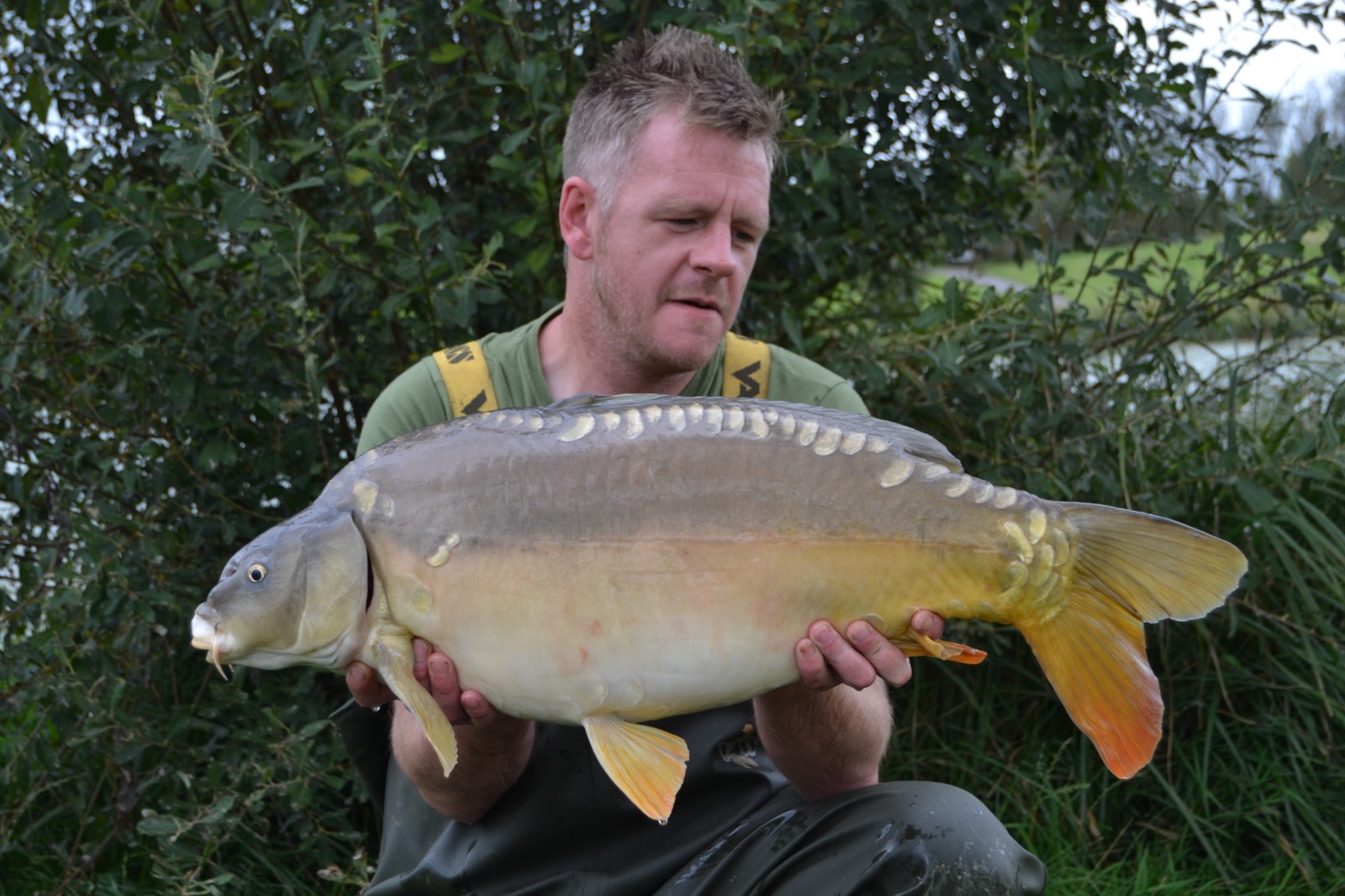 It was time to make the three-hour journey from South Wales to Dorset and each and every one of us was like a child at Xmas, when we arrived at the fisheries shop to book onto the lake we realised that we hadn't booked on to the specimen lake big Hayes but in fact we were booked onto Little Hayes. It really didn't make any difference all we wanted was a break from reality just to chill out with good mates, a BBQ and make some memories we'd be able to cherish.
When we arrived at the lake after booking in it was quite clear that there were anglers still on the lake from the weekend, today being a Sunday there was a couple of day anglers also on the lake. The swim I was looking to fish was actually occupied by a father and son who was leaving early evening, which was actually perfect for me as I had time too just slowly prepare all of my gear and get everything ready for when the swim became free and just relax in the glorious sunshine embracing the surroundings I was in.
Whilst I was getting some rigs and bait out onto my chosen spots my mates decided to get the BBQ lit and start cooking a very much needed feast, by this time I must admit I was already tired from the journey down and quite possibly had a little heat stroke, so with a belly full of food it was time to get myself tucked up into the comforter sleeping bag and get some much needed sleep.
With an undisturbed nights sleep I still woke up with a massive grin on my face just being thankful for the environment I was in, I truly couldn't be much happier. With the kettle on I just sat out in the front of my swim watching both the wildlife and lake come alive for the day ahead.
After rebating and repositioning my rods after two cups of coffee it wasn't long until one of my alarms burst into life, unfortunately I lost that fish to a hook pull around two rod lengths out after seeing the fish, plus a few other losses after that, I just couldn't understand what was going on? Finally, I a manged to land one of the lakes residents, a beautiful mirror of just over 25lb, on closer inspection of the fish I noticed that there wasn't any flesh around the fish's mouth, instead it was solid bone which must have been from where they were digging around in the clay that made up the lake bed.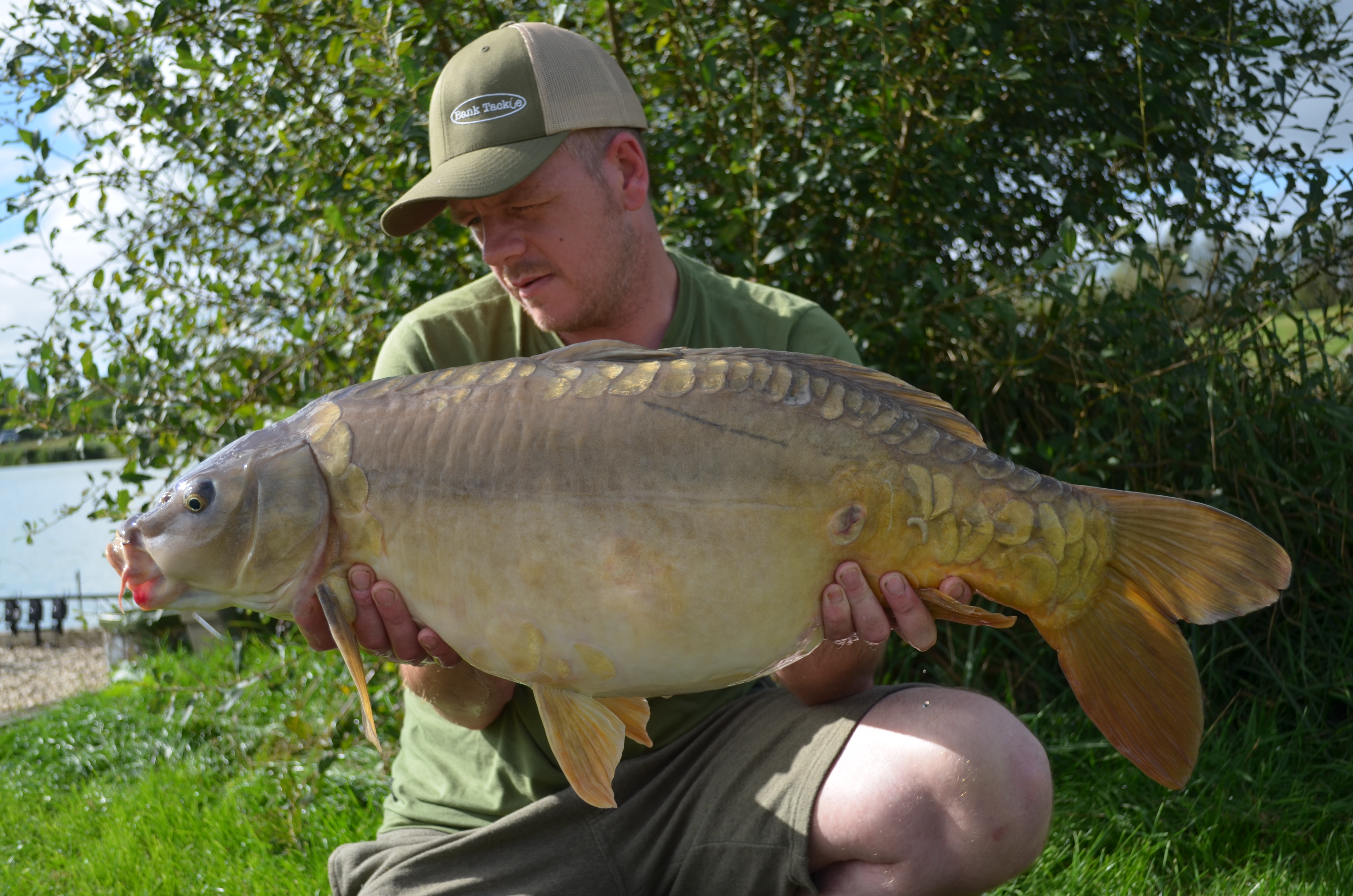 Having noticed the way the fish's mouth was I made a few rig tweaks by lengthening the rigs by an inch or so and stepping up the hook size, every bite after that resulted in a fish netted and awaiting to have its picture taken. I was absolutely loving life in all honesty, the great outdoors, sounds of Pheasants in the fields behind us was quite soothing, the sounds of Foxes calling at night, the sights of the satellites moving around the sky at night and the amount of shooting stars that were visible was spectacular to say the least due to no light pollution as we were deep in the Dorset countryside, it really was a beautiful place to be.
The last night on Todber Manor was soon upon us it also couldn't of gone much perfect in my opinion, while the three of us was sat around the BBQ preparing food with a little celebratory whisky as we couldn't of wished for a better trip my middle rod let out a screaming take which resulted in my first common of the trip of 24lbs. Whilst we were getting the camera ready to get some pictures my right hand rod burst into life resulting in another common of 17lb, having already landed four 20lbers and a double take just as the sun was setting on the last evening of the trip just made up for the losses that occurred previously and I could of gone home the following morning a very happy angler but we still had a couple of nights ahead of us.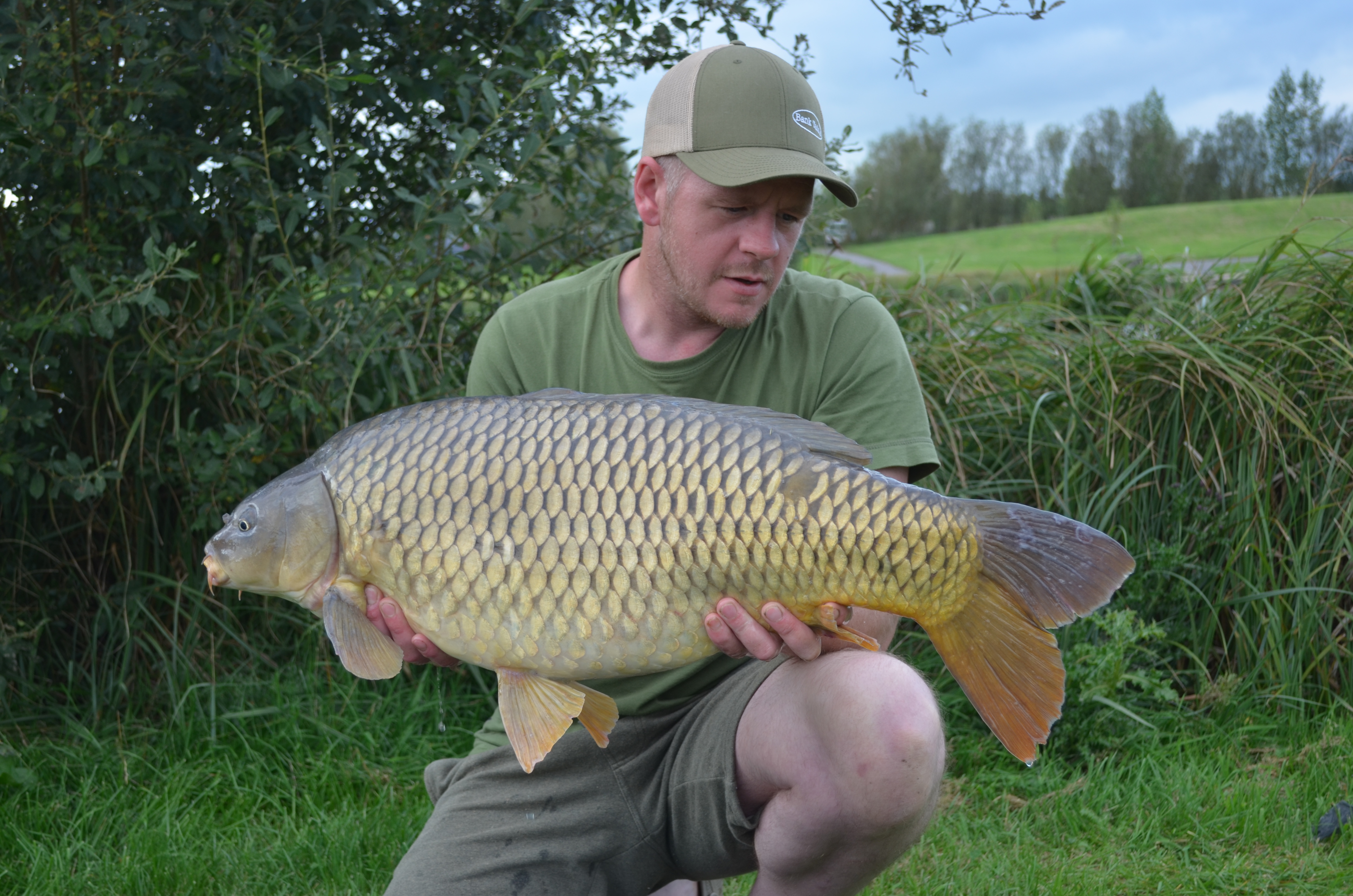 With no other fish caught later that evening or the following morning it was time to pack up and make the journey to Linear Fisheries, which turned out to be a bad gamble as the complex was very busy and most of the lakes were closed from 8am Friday morning for lake bookings and maintenance work. We decided to just jump into a swim for the night, hatch a plan together and get moving onto another venue the following morning. This turned out to be a little harder than we had thought as most venues were busy which was a bit of a nightmare as we weren't ready to head home back to Wales. Our club water wasn't even going to work out as there was a competition on the Friday morning which basically left us in the same predicament as Linear did and there was no way we were ready to head home.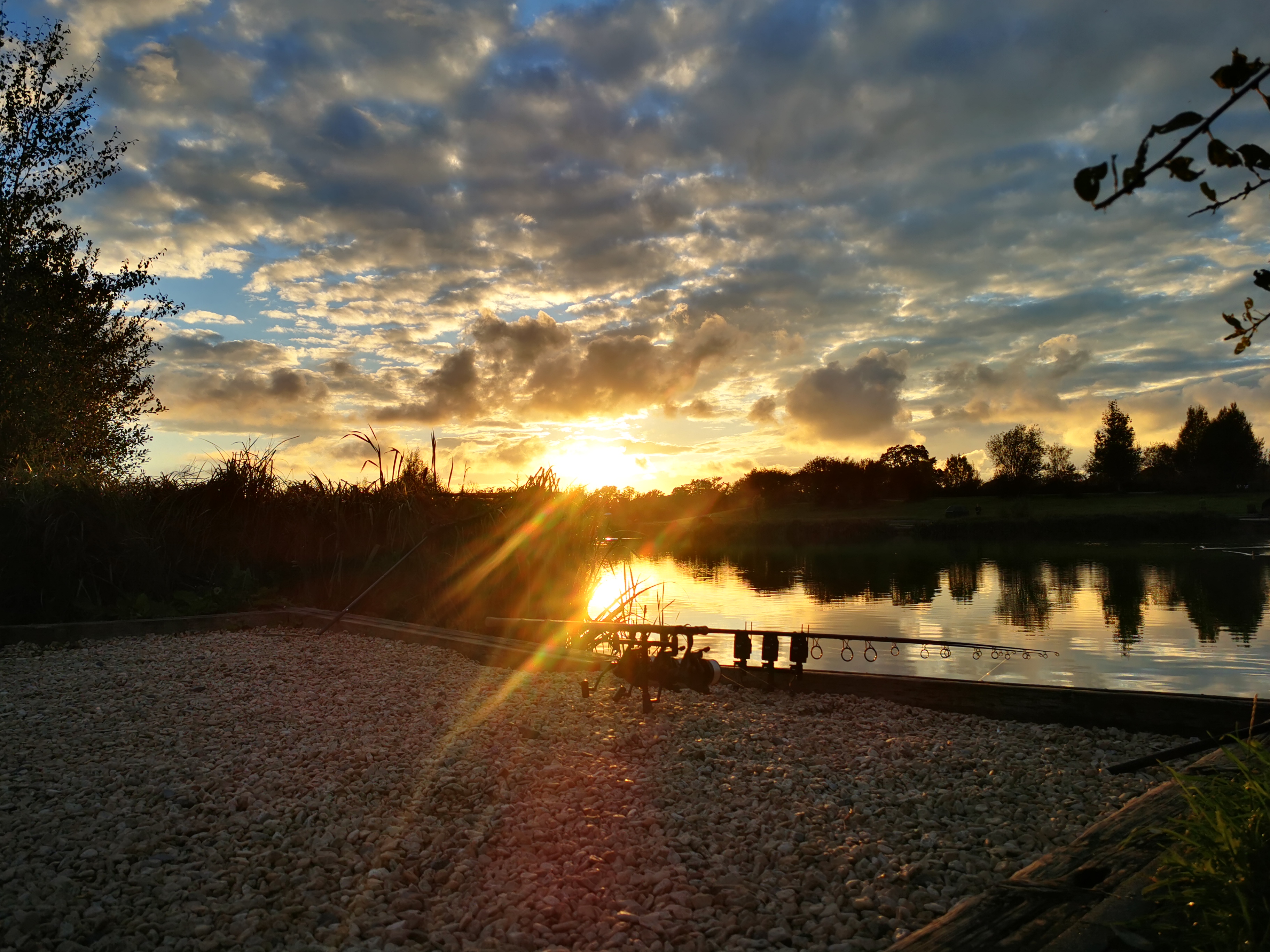 After a phone call to a mate he had recommended Orchid Lakes which was about an hour's drive from Linear, a quick phone call to the fishery to make sure swims were available soon seen us packing up, loading the vans as quickly as we could and heading over to the fishery. On arrival we had a good walk around the lake then decided on our swims, setting up just on dark wasn't ideal and only managing to find two spots due to the weed I decided not to look for a third spot and settled for two rods for the night and just trickled a little bait in over my rigs with the intention on getting up at first light.
As soon as I woke up I realised that the wind had really picked up and was blowing a fresh south westerly, the complete opposite direction to the area of the lake I was fishing. Sat with a coffee I seen a few fish show on the wind and was pretty sure that they'd move even more so as the wind was due to get even stronger by mid-morning, with swims available on that bank I was soon packing up and on the move again. I picked a swim that was closest to where I had seen fish showing but I would of liked to get closer to them but just praying they read the rule book an followed the new wind that was pumping into the new swim creating waves on the lake.
The day and night passed without any action what so ever and the fish were showing out in the middle of the lake to an area I just couldn't get to and time wasn't on my side as I was heading home later that day, I hung it out for as long as I possibly could before having to make the journey back home. Thinking back over the trip it was exactly what I needed, some much needed rest to recharge my batteries in beautiful peaceful surroundings doing what I absolutely love doing, overall it was absolutely PERFECT and I couldn't wait to get back home to see my family including my dogs...a perfect way to end a perfect trip.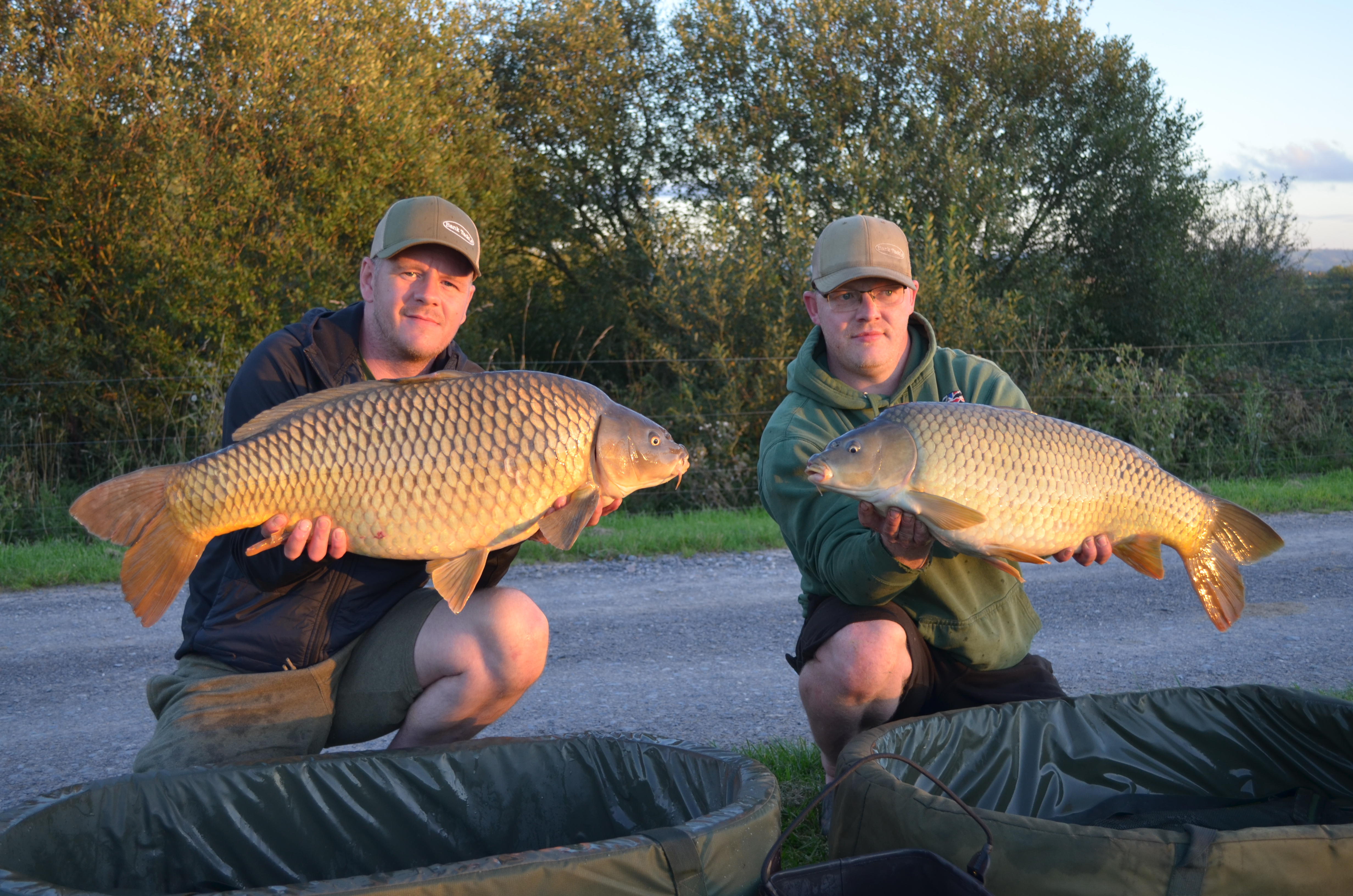 Comments