A big year behind the scenes at Wychwood HQ sees the release of several exciting new products this Spring, with everything available to buy from your local retailer within the coming days. We've worked tirelessly since the iceTackle* show last year to ensure we bring you new depths of quality at the ever-impressive Wychwood price point, without waiting months on end for the newly launched product to arrive. If carp fishing is your game, you'll want to read on…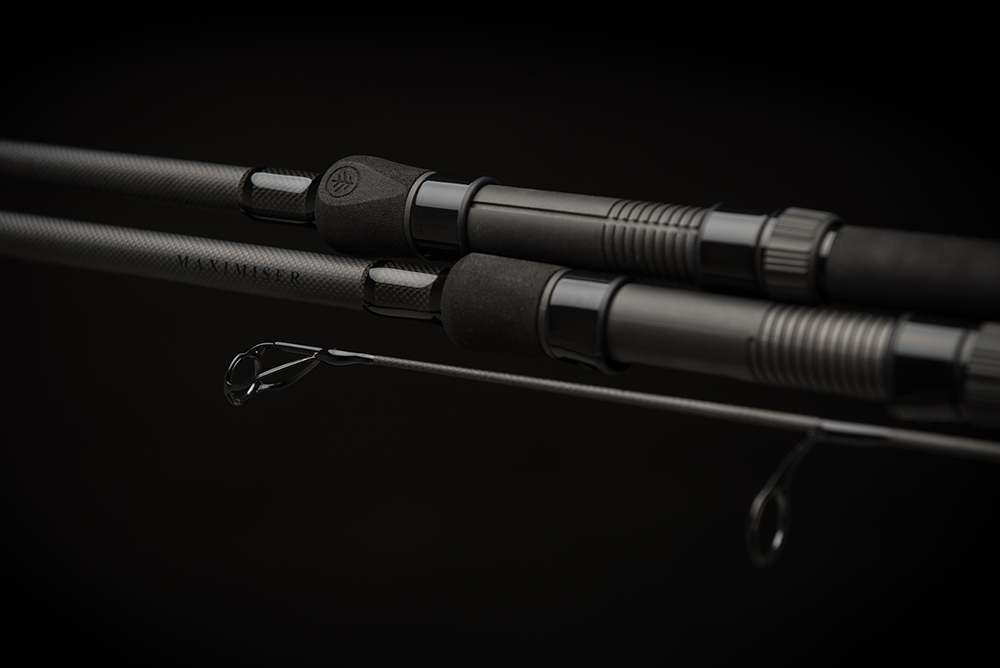 Not content with one, we've brought two new rod ranges this year, the all-round through action blank of the new Cork or Duplon Extremis keeps your wallet happy –modern technology and exceptional value for money. The stepped up Maximiser range will cater for those looking to have a true long-range casting rod in their armoury, without compromise. We have a range of Tactical X Flatbed's with vast improvements on the original, as well as a brand-new range of Tactical X Chair's to give you all the comfort you require on the bank – 2019 is now.
Maximiser Rods
The Maximiser rod range has broken boundaries for the Wychwood brand – our most advanced rod to date with an ultra-high modulus, low resin carbon blank ensuring lightning-quick tip recovery which propels the lead further with less resistance. There are two rods in the range, both offering a 3.5lb test curve and lightweight guides from a 50mm butt ring to a 16mm anti-frap tip. The Maximiser has been designed to deliver performance that will satisfy the most discerning carp angler whether you opt for the 12ft or 12ft 9in model. The 12ft rod will gain yards on your cast over our previous flagship rods, and has been cast in excess of 190 yards. While the rod has masses of backbone, there is still plenty of life left in the upper section to ensure maximum fun when playing fish, whether at range or closer.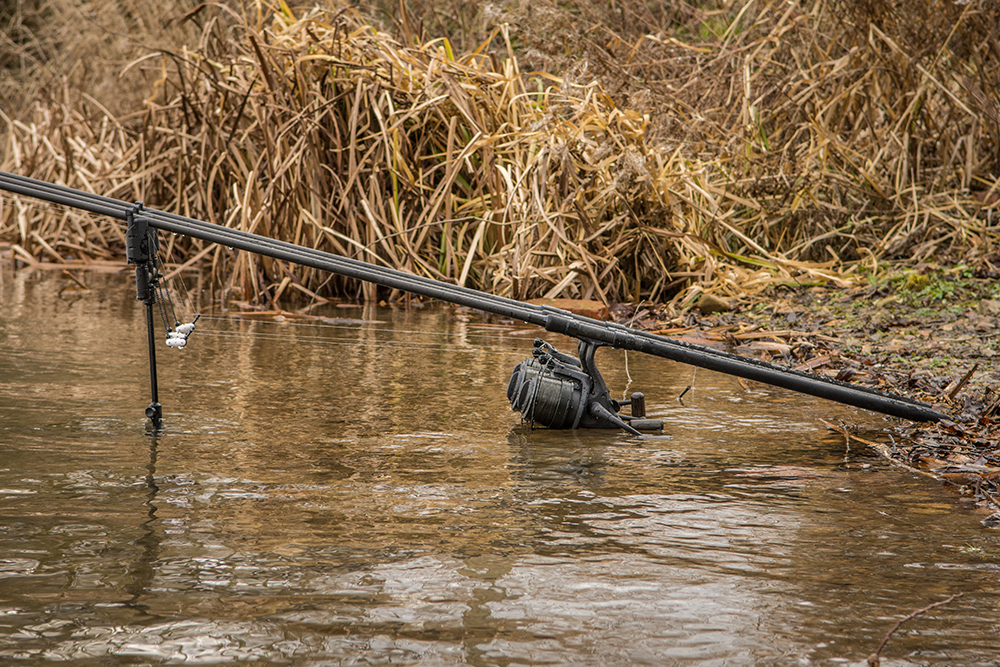 The 12ft 9in model is a different beast, a stepped-up casting rod which, in our opinion, competes and then some with specialist rods at a significantly higher price point. Yet again we've brought an incredible product to market at an exceptional price point, there is no compromise on what this rod can do, with Carpology magazine and Total Carp both being particularly impressed. The 12ft 9in Maximiser has been hitting clips at 206 yards with mono, and we know we have a serious piece of kit in our warehouse. The RRP for the new Maximiser rods is as follows: 12ft £199.99; 12ft 9in £219.99.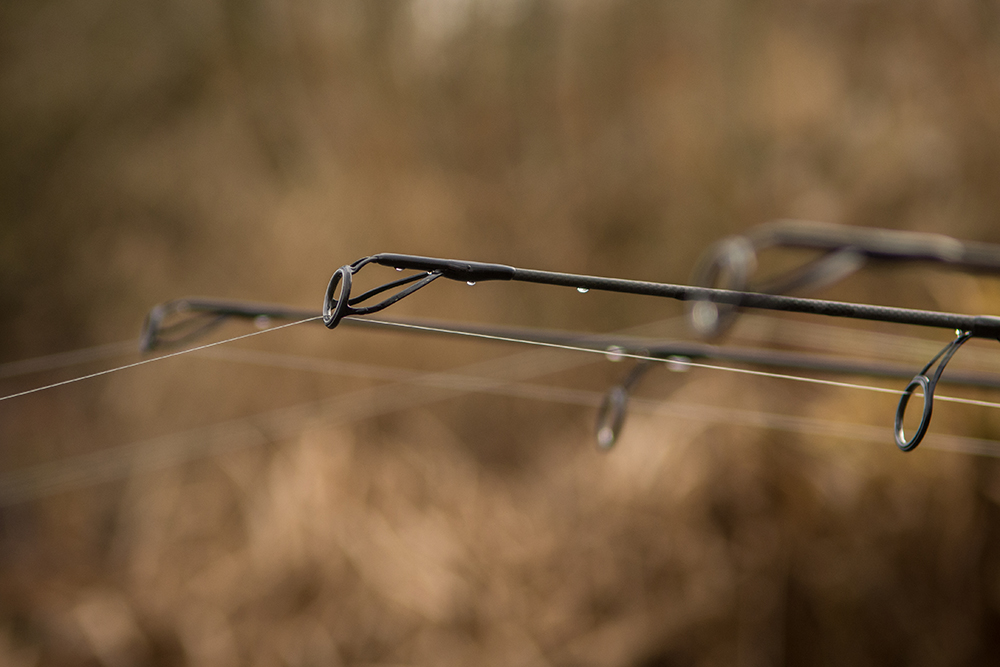 Tactical X Flatbed's
A new range of Tactical X Flatbed's follow on from the original with vast improvement. The same Compact, Standard and Wide models are now available with increased, fleece-lined padding throughout, giving you more comfort on the bank. A totally new adjustable leg mechanism is featured and we've even changed the buckle system to allow the legs of the bed to stay open while on your barrow, ensuring your kit arrives to your swim safely. The over-sized hinges remain a feature allowing you to store large 5-season sleeping bags inside the folded up bed which is a huge advantage for set-up/pack down times.
The strong but lightweight aluminium frame keeps the Tactical X range among the lightest on the market and offers a totally flat profile with the inclusion of a padded pillow at the head end. The biggest improvement of all? There is now a fully adjustable lumbar support running from the head end, all the way through to the back of your knees, offering support where it's needed that can be adjusted to suit your requirements. Compact 2000 x 780mm RRP £144.99; Standard 2150 x 860mm RRP £154.99; Wide 2000 x 1000mm RRP £164.99.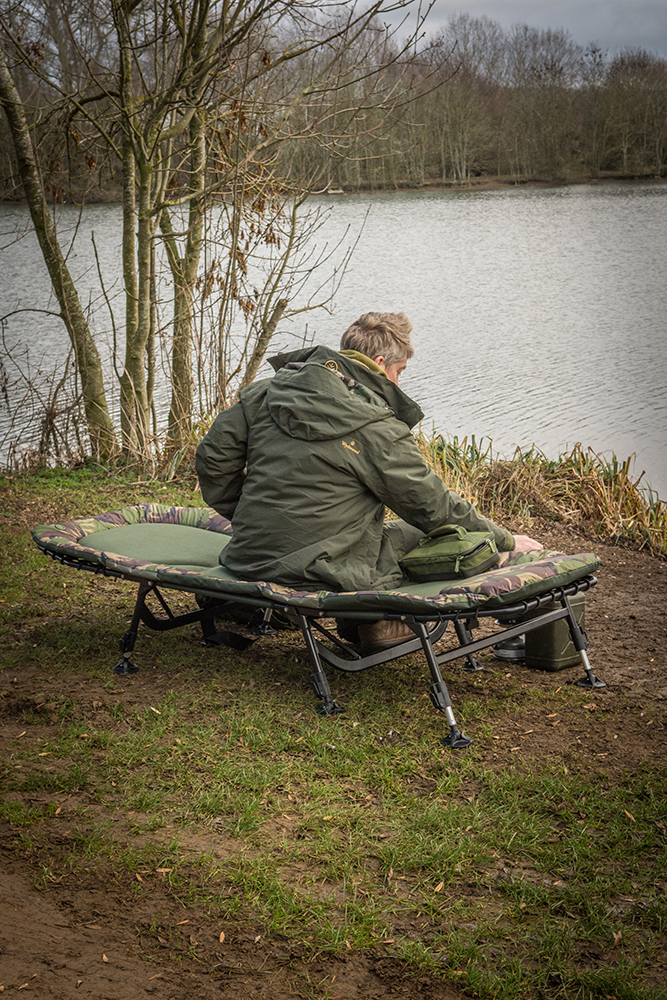 Extremis Rods
Unbelievable value for money should not be thrown around lightly, but that is exactly what Nick Helleur said when he first got his hands on the new Extremis rods. Priced at a mind-bending £89.99 the Extremis is everything you want in a carp rod and more. With the option of a full slim cork or a full slim duplon handle, they come in test curves of 3lb, 3.25lb and 3.5lb – all in 12ft length's. With a performance far surpassing their price tag, the entire range comes with a 50mm butt ring and an anti-frap tip to ensure no snarl ups on the cast and they're finished with a laser-etched butt cap.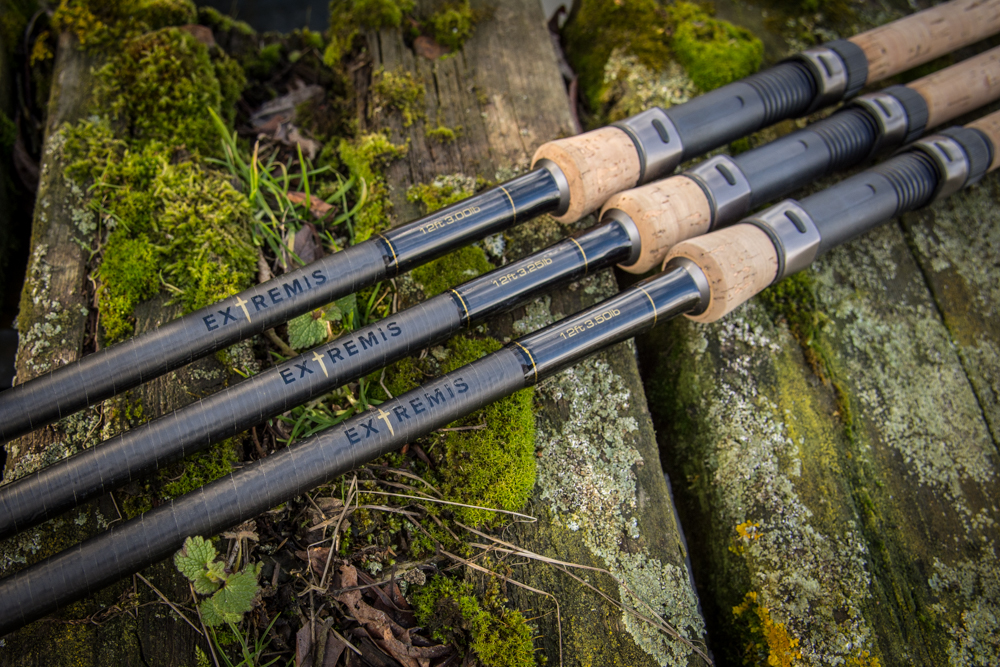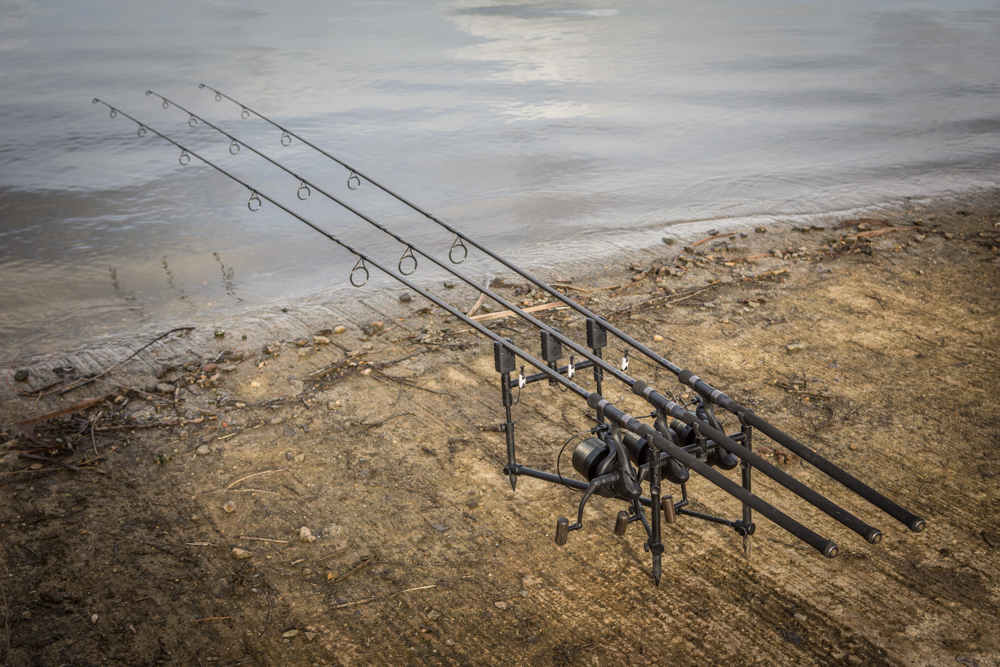 Tactical X Chair's
A full line-up of Tactical X chair's is available from all good retailers now! Featuring the Tactical camo pattern, the chairs have a well-padded edging with further padding under the fleece-lined seating area, coupled with a lightweight but strong steel frame. A leg locking mechanism will prevent them folding in on themselves and a strong, easy one-push-button adjusts the legs to suit with large swivel mud feet preventing them from sinking. There are four in the range from a small, light compact model to a large, reclining arm chair.
The Tactical X Compact Chair has a seat height of 250-350mm, weighs 3.5kg – RRP £44.99
The Tactical X Standard Chair has a seat height of 350-450mm, weighs 5.5kg – RRP £59.99
The Tactical X Low Arm Chair has a seat height of 300-400mm, weighs 5kg – RRP £64.99
The Tactical X High Arm Chair has a seat height of 400-500mm, weighs 7.5kg – RRP £79.99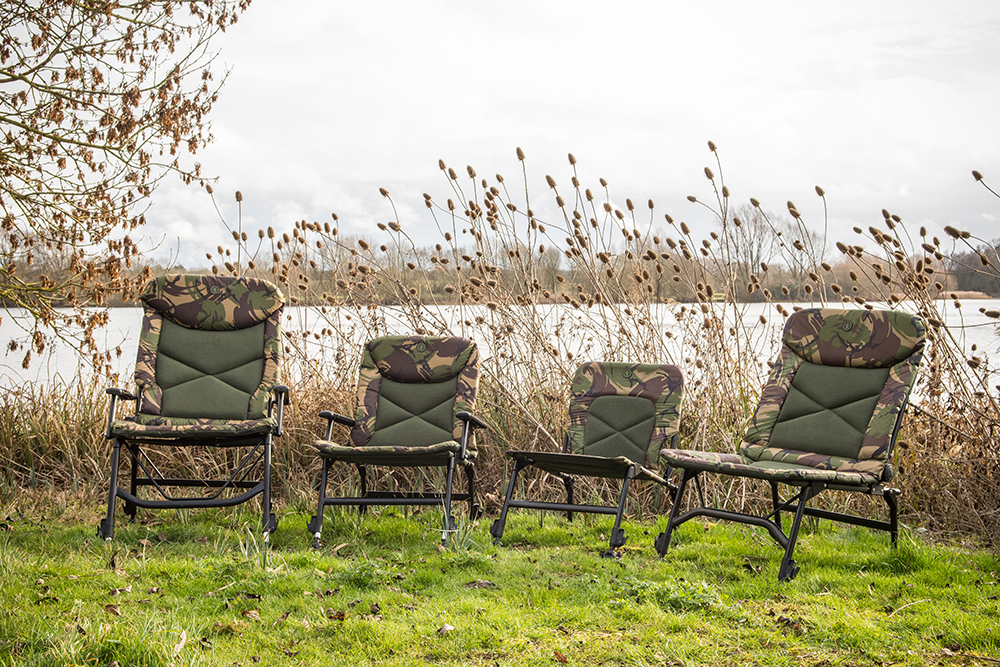 Bankware Bag
Further launches come in the shape of a new Bankware Bag which will safely transport your entire pod to and from the bank. There's plenty of loops and pockets for bank sticks, cross bars and buzz bars, with a separate padded and zipped section to keep your alarms protected. Dimensions 500 x 180 x 80mm RRP £16.99.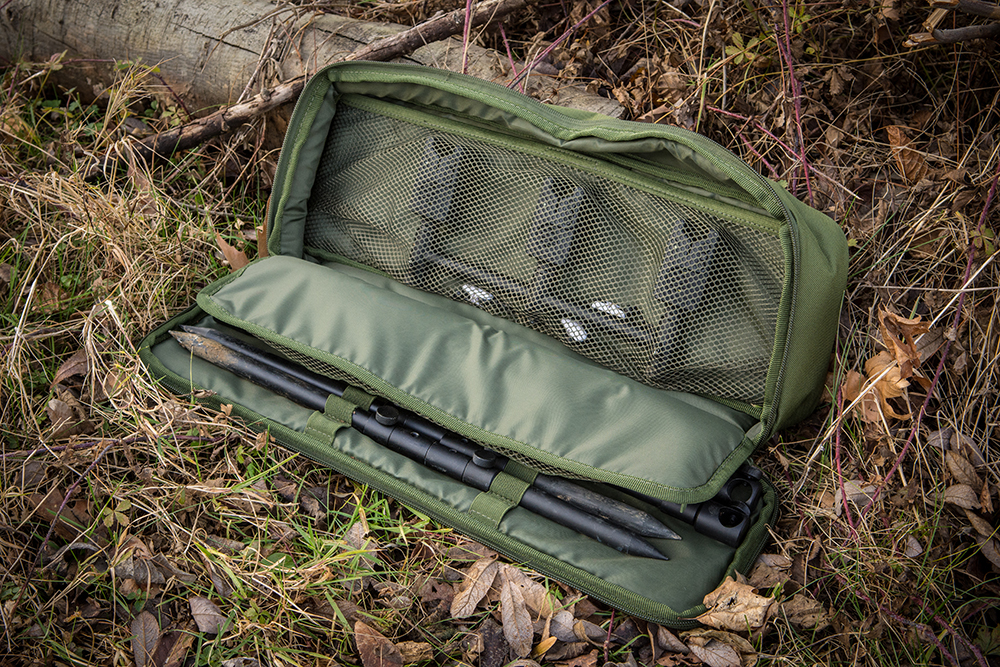 XL Tactical Carp Tarp
The Tactical Carp tarp is back, this time with an XL size increasing the length and width by 350mm which gives greater cover. Supplied with 5m of paracord and 4 velcro tabs to fix as you see fit, the tarp is made of the same 10,000mm hydrostatic head material to ensure it does its job. Use it as a shelter, groundsheet, car boot liner or make shift over wrap – you can even cover your barrow in the rain. Pictured here with a Standard Tactical X Flatbed you can see the increased cover being put to use. Dimensions 2850 x 1850mm – RRP £59.99.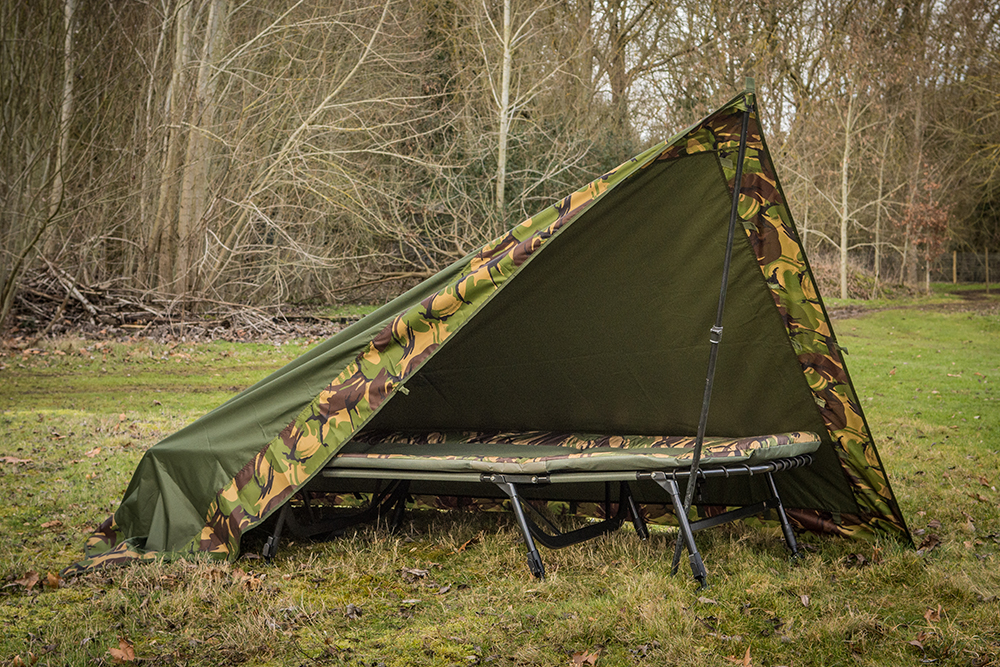 FLTR Rods
Those longer, warmer days are not far away and we've got your floater fishing desires well and truly covered with the new FLTR range. A 10ft and a 12ft float specific rod, they are light in the hand and have a medium-fast action blank with a soft tip. Whether you're surface fishing at range or stalking off the top in the margin, the FLTR is well balanced for a full summers day fishing. A hook keeper ring and full cork handle make the rods practical and pleasing on the eye. RRP 10ft £49.99; 12ft £54.99.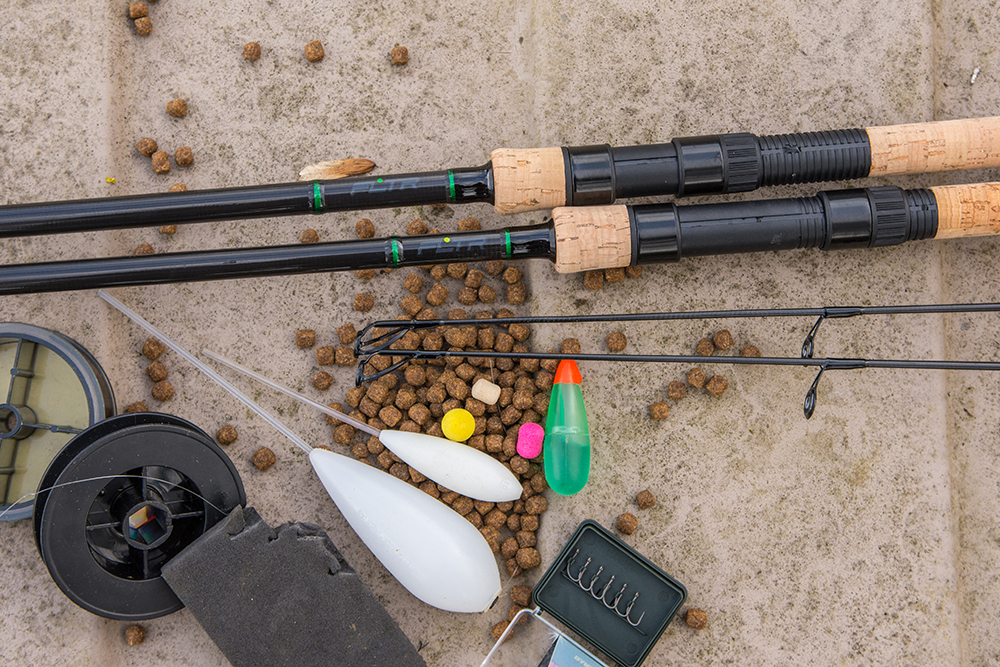 Hookbait Tubs x6
And finally, if you're fed up of running out of hookbait tubs, your glugging dreams are not fulfilled or you just want to try yet another 'pep-up' combination for your favourite pop-ups, then look no further than the Wychwood Hookbait Tubs. There are six, air tight, screw top tubs per pack and they hold 150ml – RRP £9.99.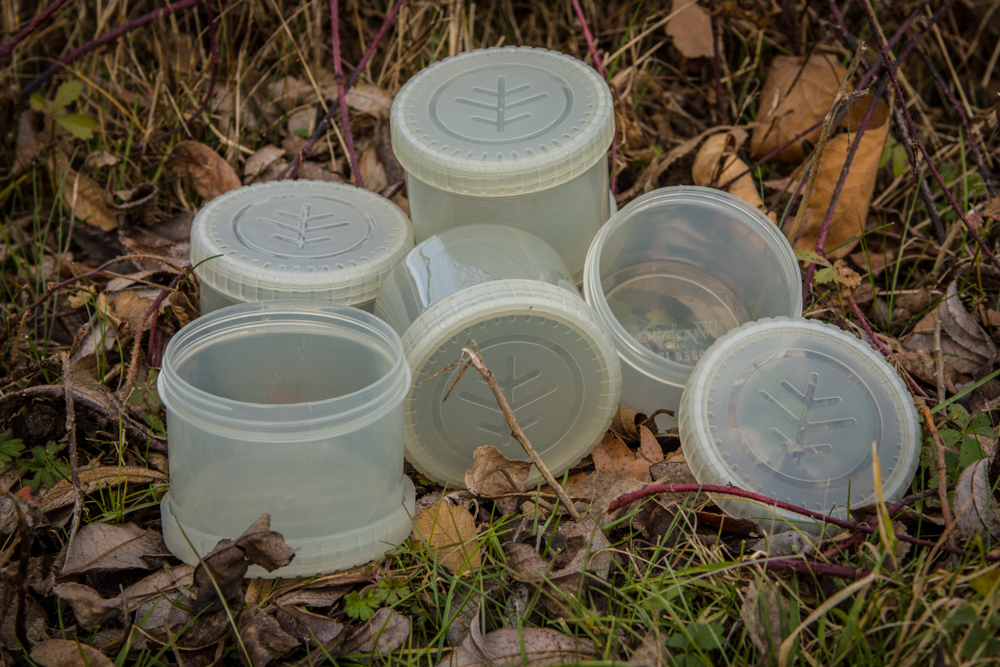 Comments