Famed for impressive rod ranges, best-selling reels, a market-leading brolly range and innovative design throughout, Wychwood Carp is once again about to set the tackle market ablaze with their biggest-ever product launch to date.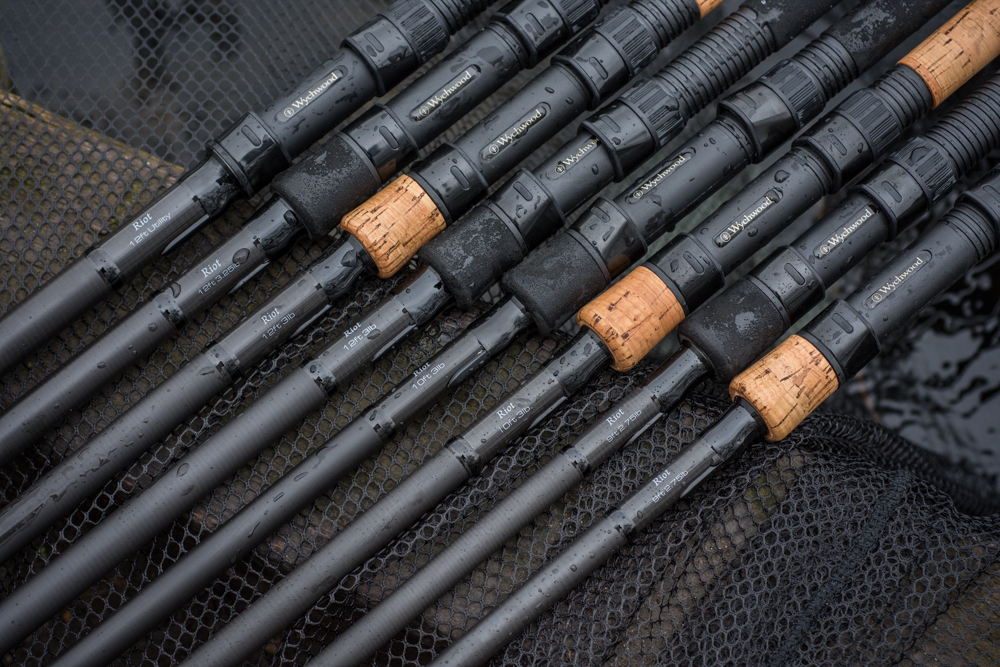 A wave of new product is being launched by Leeda today under the Wychwood Carp brand at the annual iceTackle* trade show. Hoards of press and retailers will be at the industry-leading, 3-day event at MK Arena in Milton Keynes. An entry-level rod range, boasting exceptional value with a buy 2 get 1 free offer, is the backbone of the new launch and will feature 9ft, 10ft and 12 ft rods with a cork or EVA handle option, as well as a shrink-wrapped Utility rod. More info: CLICK HERE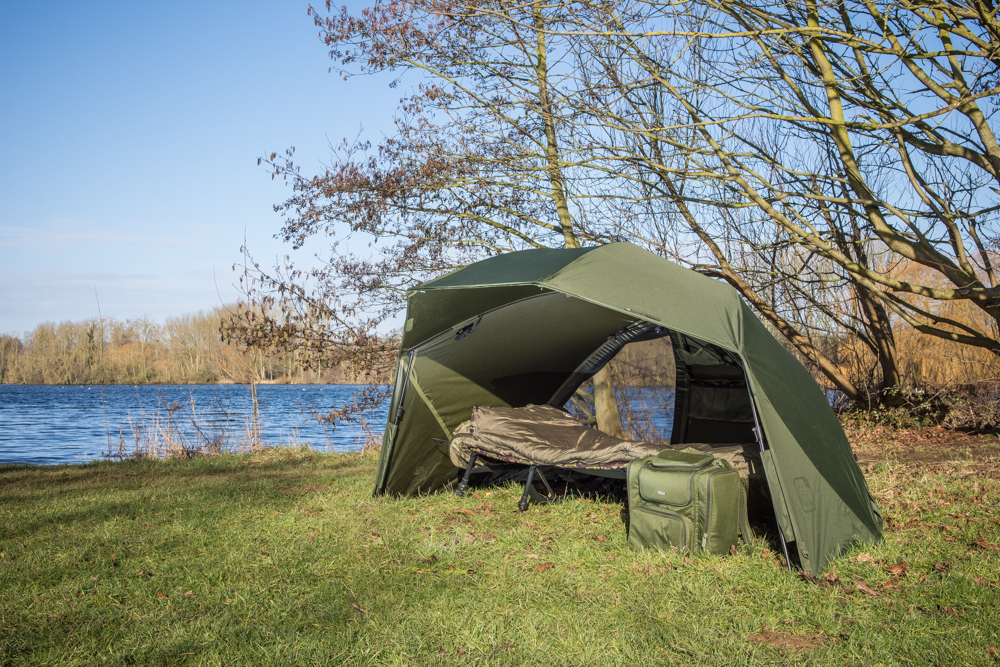 Wychwood's existing MHR brolly range has been a hot topic of conversation for years, those clever little features like the rear pockets and extended draft skirt really set them apart from competitors, simple as they are. The new, upgraded MKII range will still feature those clever additions but with two large, independent mozzy mesh rear vents, multiple pegging points at the front and reinforced rib retainers, it's sure to be an object of desire this coming season. More info: CLICK HERE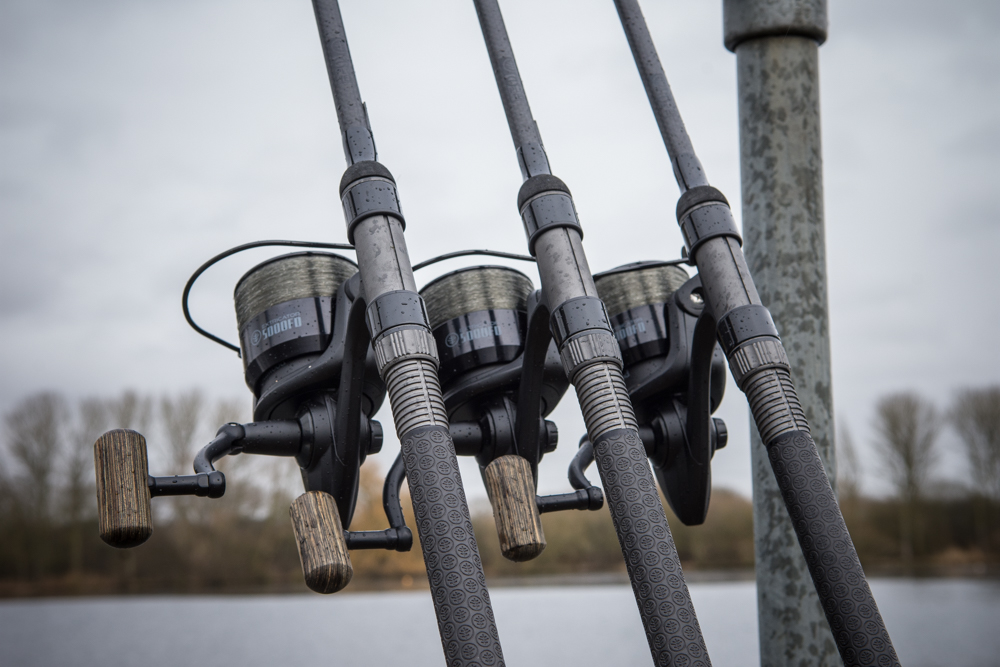 Inside the show there are several further additions to whet carpers appetites in the form of an Extricator Plus range of rods with a totally unique look and upgraded fittings throughout including a logo-embossed, wind grip style handle. Upgraded rings and ringing pattern, including an anti frap tip and an exceptional blank mean there will be incredibly popular. More info: CLICK HERE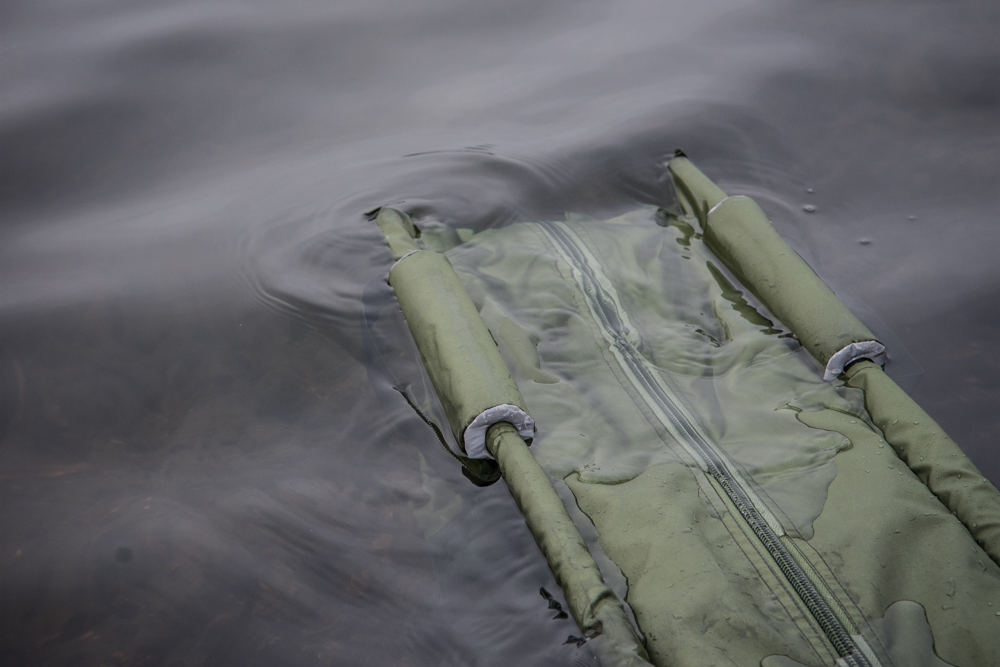 There's a full range of carp care consisting of a Floating Weigh Sling, Carp Sack/Weigh Sling, Oval Unhooking Mat and a totally unique Walled Unhooking Mat. Compact and competitively priced; the walled mat can be used in two totally different ways depending on what you face on the bank on that particular day, and it packs down smaller than any other on the market. More info: CLICK HERE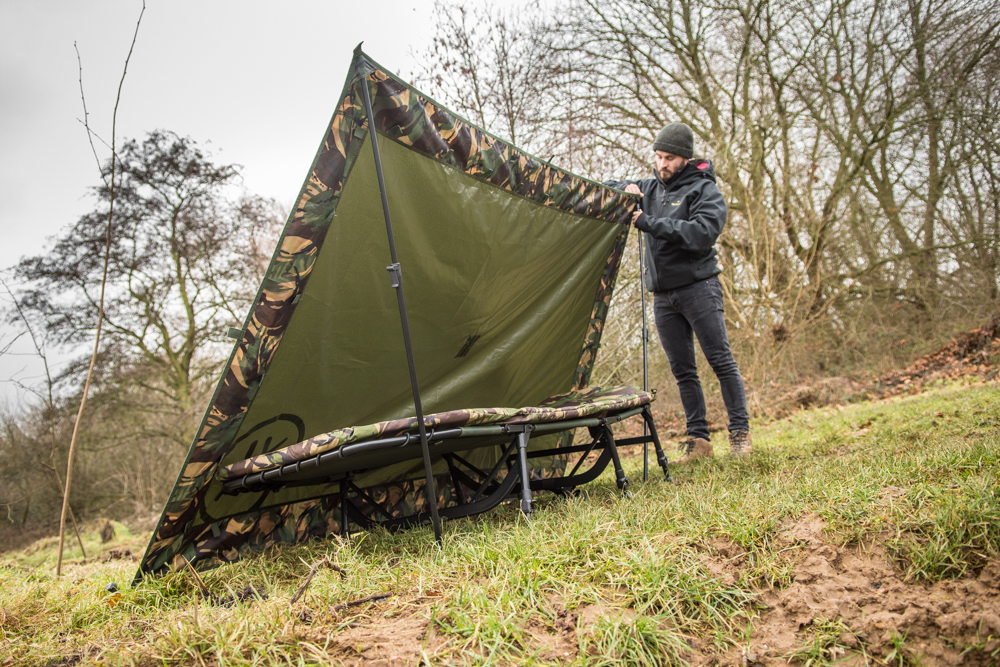 What we anticipate to be the most talked about item at the show however, is the brand-new Tactical Carp Tarp. Far from just a bedchair cover, this new product has been in development for some time now with early prototypes being used over two years ago. It's possibly the most versatile bedchair cover ever, and can be used as a barrow cover, shelter, groundsheet, basha and everything in between. With a multitude of Velcro loops, pegging points and the supplied 5 metres of paracord – it really is set to be a best-seller for those travelling light or requiring a fast solution to incoming rain showers. More info: CLICK HERE
Over the coming days there will be a full press release for each new product, so keep your eye on our social media channels and this website to find out more.
More info on new Riot Rods: CLICK HERE
More info on new HD MHR Mkll Brolly Range: CLICK HERE
More info on new Extricator Plus Rods: CLICK HERE
More info on new Carp Care Range: CLICK HERE
More info on new Tactical Carp Tarp: CLICK HERE
Comments