The treatment of carp is paramount when on the bank, carrying them from the water to your mat, weighing them and releasing them. Thankfully the information on how to do this safely is more readily available than ever, and now, here at Wychwood Carp we've released a range of carp care products that make this as safe as ever.
The new Carp Care range of product consists of the Walled Unhooking Mat, which not only packs down to what we believe to be the most compact mat of its kind on the market, but it also has the ability to be used in two completely different ways depending on your angling situation. There's a new Floating Weight Sling, a Carp Sack/Weigh Sling and finally an Oval unhooking Mat, which is a recantation of the existing Epic mat with minor tweaks, upgraded materials and a more effective fish retaining curtain to improve its functionality.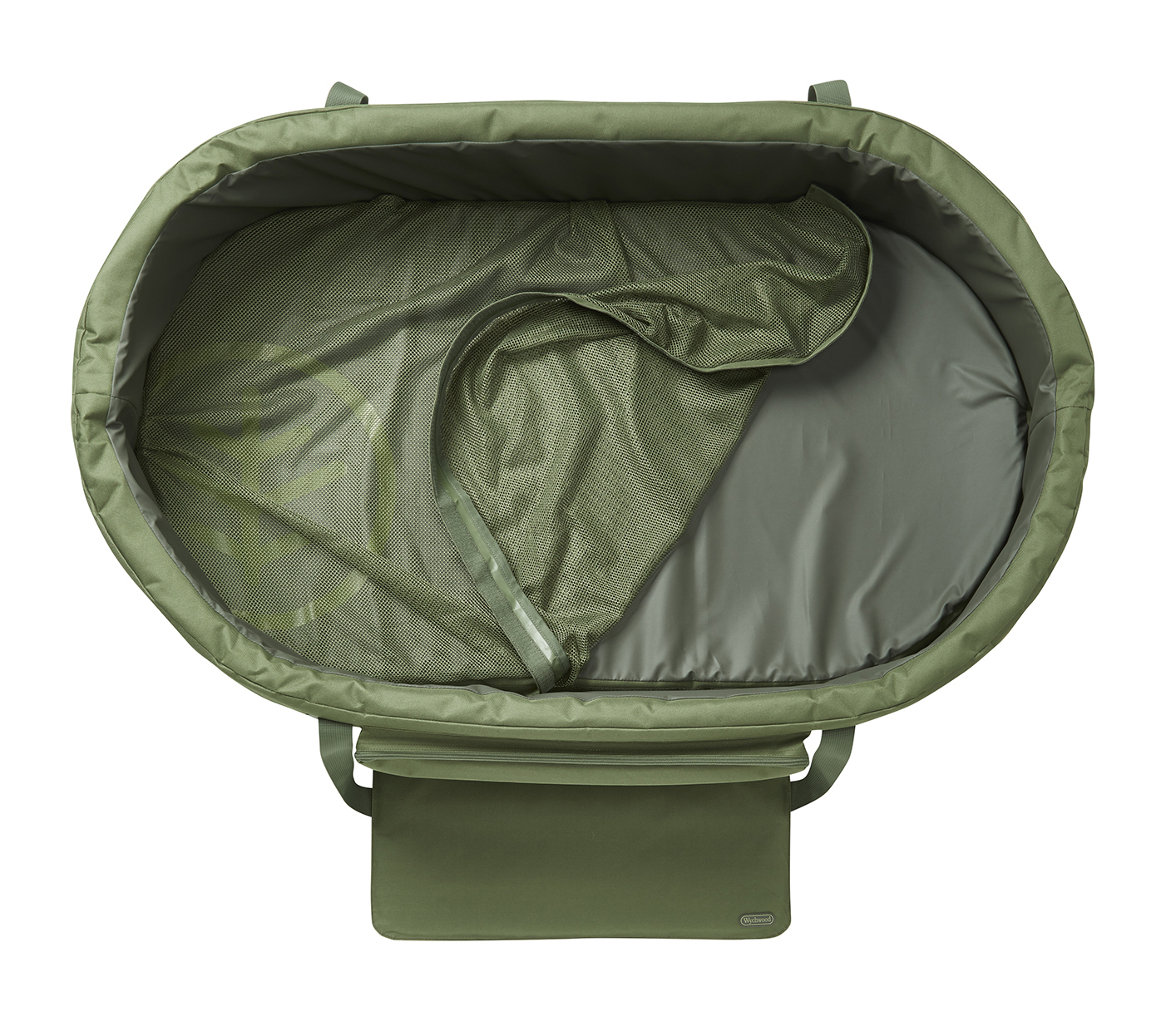 Walled Unhooking Mat– £74.99
Produced from fish friendly materials and excessive foam thickness, this is the ultimate mat system designed to offer complete peace of mind whilst handling fish during unhooking and photography.
The best of both worlds. Not only does this walled unhooking mat offer an all-encompassing care solution for the largest of specimen carp, but we have also designed it with a removable inner that can easily be used as a stalking style or day session mat where space and weight are important.

Features and specification:
· Heavy duty materials to protect mat from wear
· Padded kneeling area
· Easy clean, fish friendly material
· 60mm foam
· Velcro down, mesh fish cover
· Can be used without the wall
· Dimensions (open): 750mm x 1150mm x 250mm
· Dimensions (closed): 350mm x 350mm x 700mm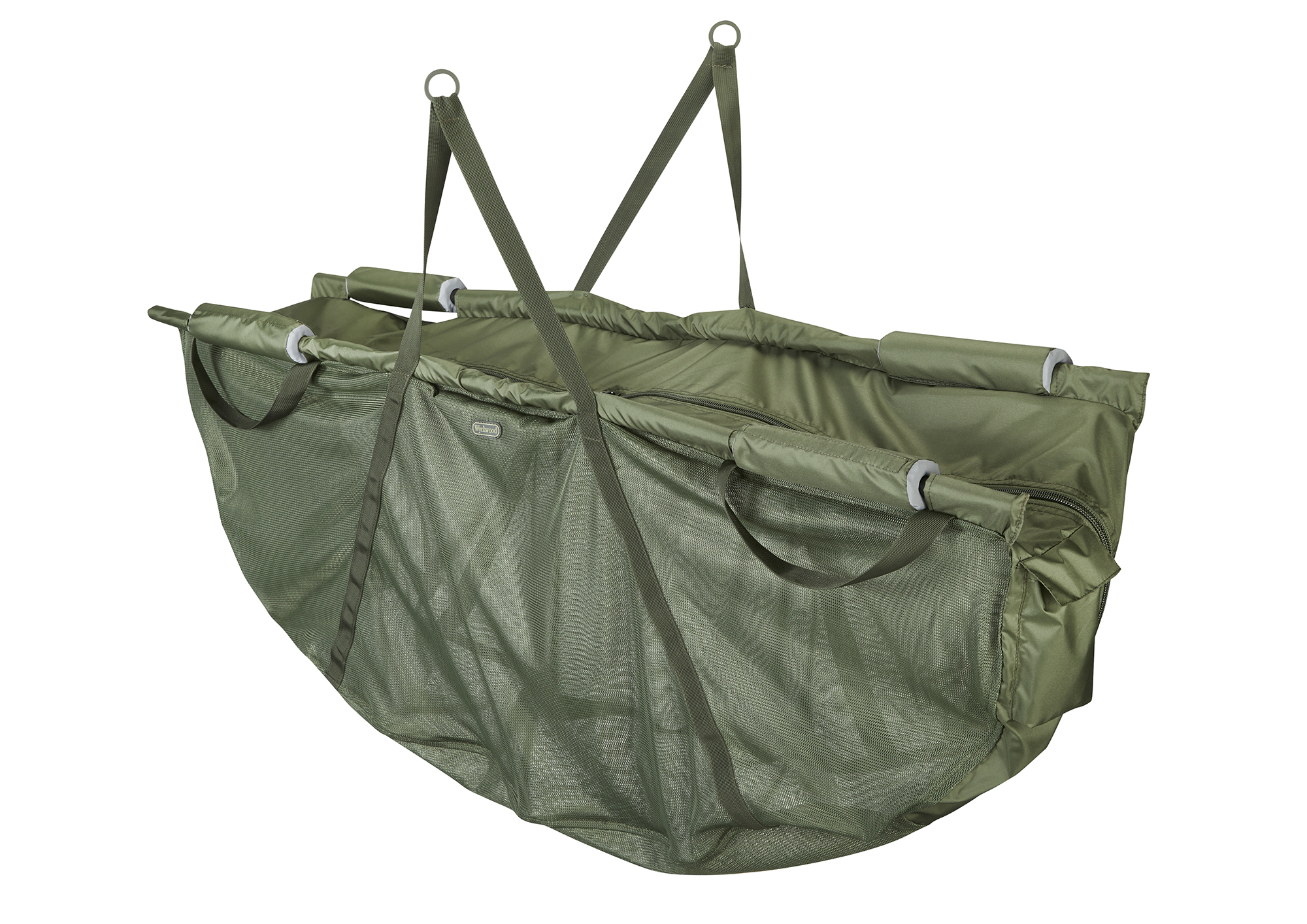 Floating Weigh Sling – £44.99
A dual-purpose weigh sling that can also be used as a short term floating retainer. This new and improved floating weigh sling features a quick drain, fish friendly material, double reinforced carry handles for safe lifting, four reflective floats ensuring ultra-buoyancy and a pocket to house its 5m retaining cord.
All of this comes supplied in an oversized, roll top stink bag that will easily house your two net heads or an extra retainer, negating the need to carry your fish care items separately. Due to it's waterproof construction and roll top fastening, it will keep water and smell in, preventing your car smelling like a trout pellet.
Features and specification:
· Fast-drain mesh construction for optimum water flow and very accurate weighing
· Double-zipped, with security clip to prevent carp escape
· Specifically designed to support the carp when weighing
· Four reflective floats ensure the sling is ultra-buoyant
· Reinforced dual weighing straps with fixed weighing loops
· Double reinforced carry handles on each side of the sling for safe lifting
· Meshed pocket houses a 5m reflective retaining cord
· Supplied in oversized nylon sleeve
· Dimensions: 1200mm x 500mm x 250mm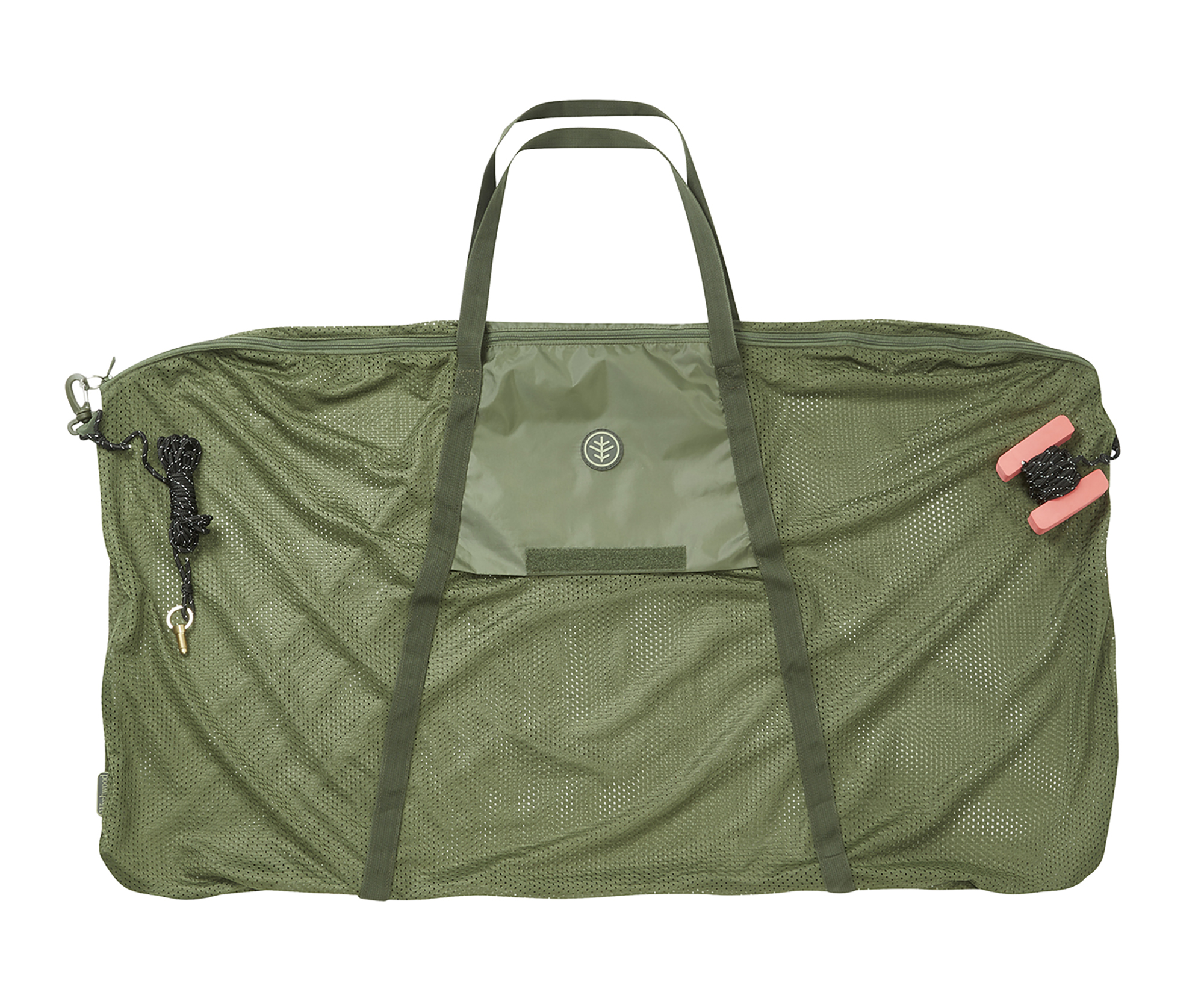 Carp Sack/Weigh Sling – £19.99
Another clever, dual-purpose product allowing you to use your carp sack as a specimen weigh sling. Produced with a soft, fish-friendly material, this carp sack/sling includes features such as a reflective cord, high-visibility H-block marker and weighing handles. All of which folds neatly into itself making it easy for storage and transit. When space is a premium, or you simply prefer to retain your carp lower in the water column, carrying a couple of sacks will take up much less room on your barrow. What's more, the sacks fold away inside their own pocket to negate the need for a separate bag.
Features and specification:
· Designed to safely and securely house the carp inside
· Durable reflective 5m cord with dual bank stick attachment
· High visibility H-Block marker and cord ensures you can always find your sack
· External zipped mesh pocket to house the marker and cord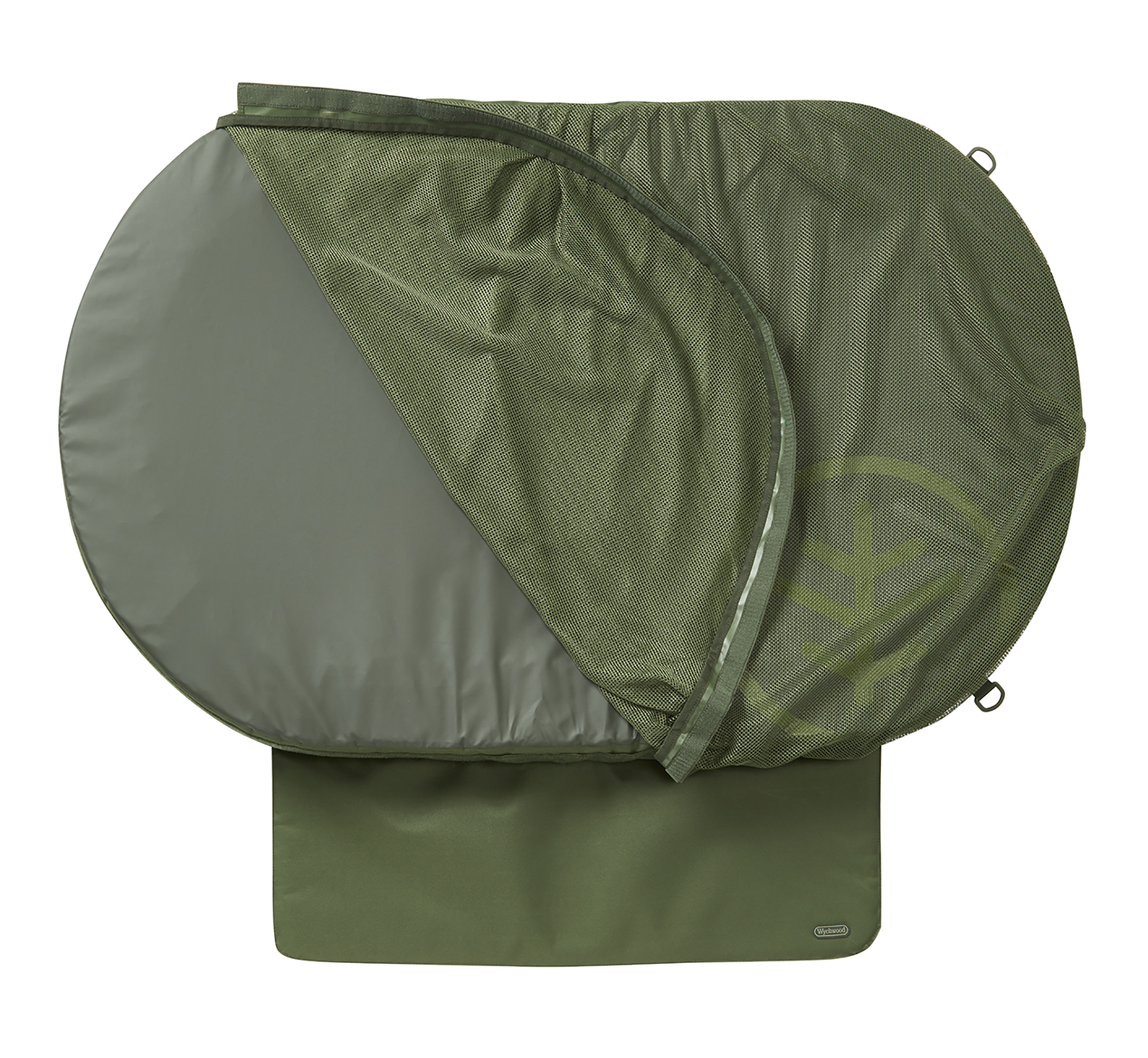 Oval Unhooking Mat – £59.99
The Oval Unhooking Mat has been designed to offer unrivalled protection. Utilising a combination of fish friendly materials and dual density foam we've created a luxurious mat to keep your quarry out of harm's way whilst unhooking and handling for that all-important trophy shot. There's a mesh retaining curtain to keep your quarry safe and the outer depth of the mat is raised slightly to create a shallow bowl area for handling your capture safely.
Features and specification:
· Heavy-duty materials to protect mat from wear
· Padded kneeling area
· Fish friendly material
· Sculptured 90mm dual density foam
· Velcro down fish cover
· Dimensions (open): 750mm x 1150mm x 100mm
· Dimensions (closed): 550mm x 250mm x 750mm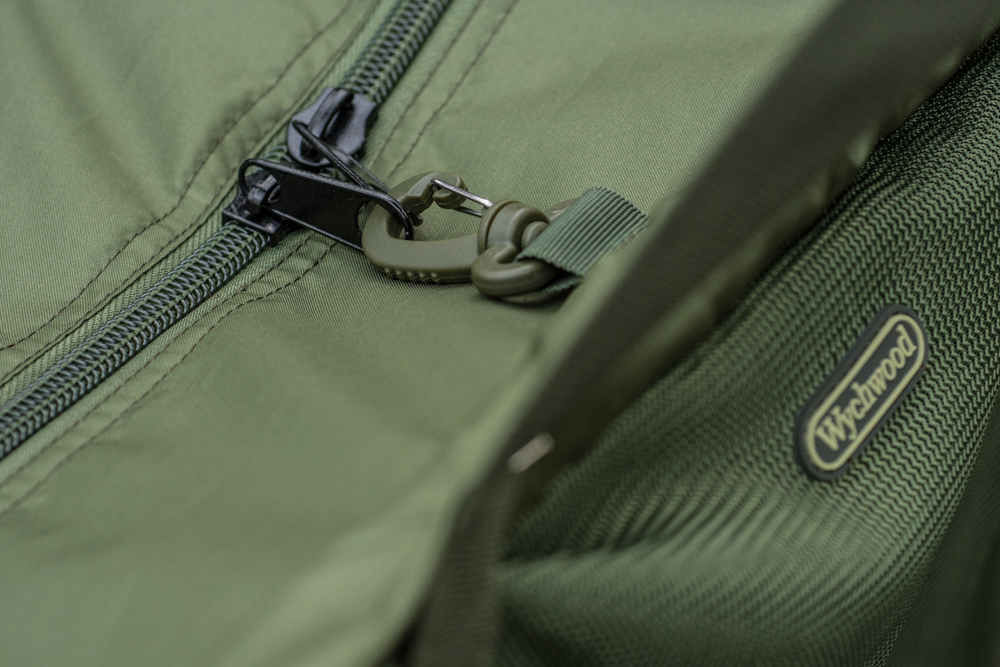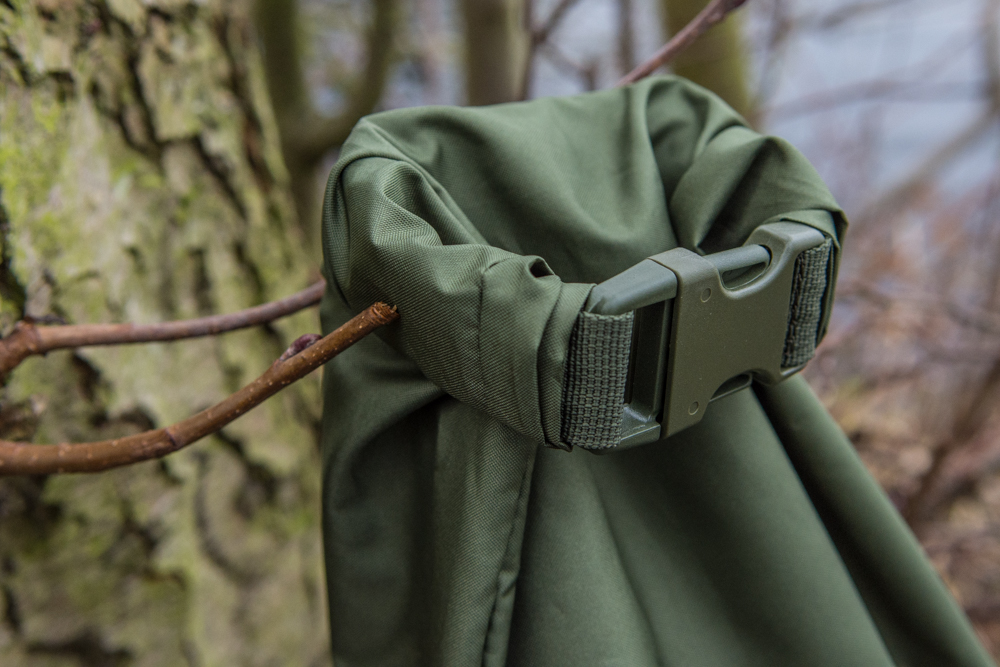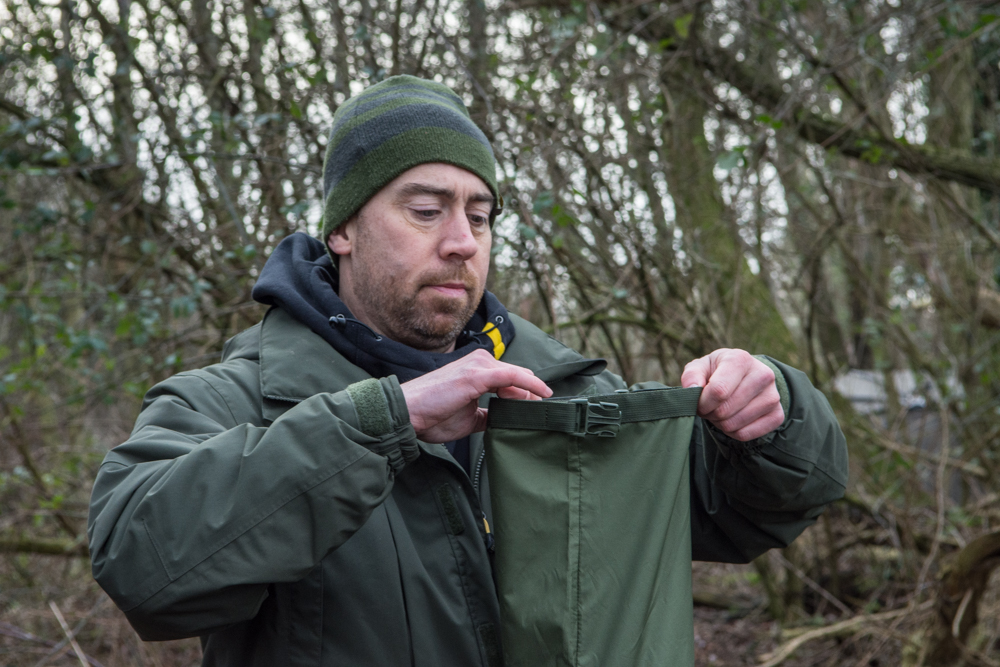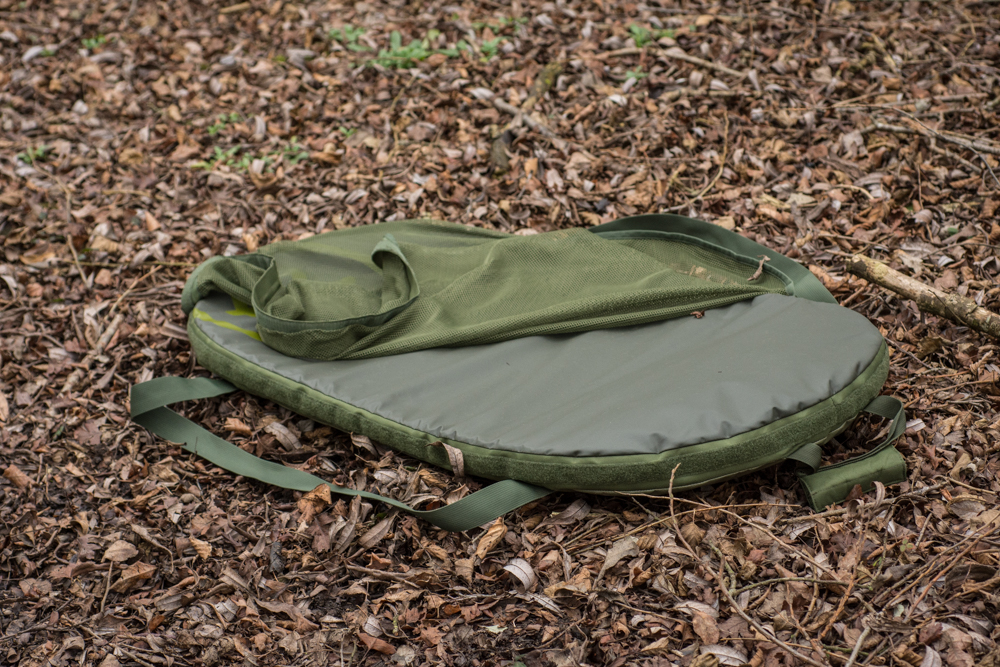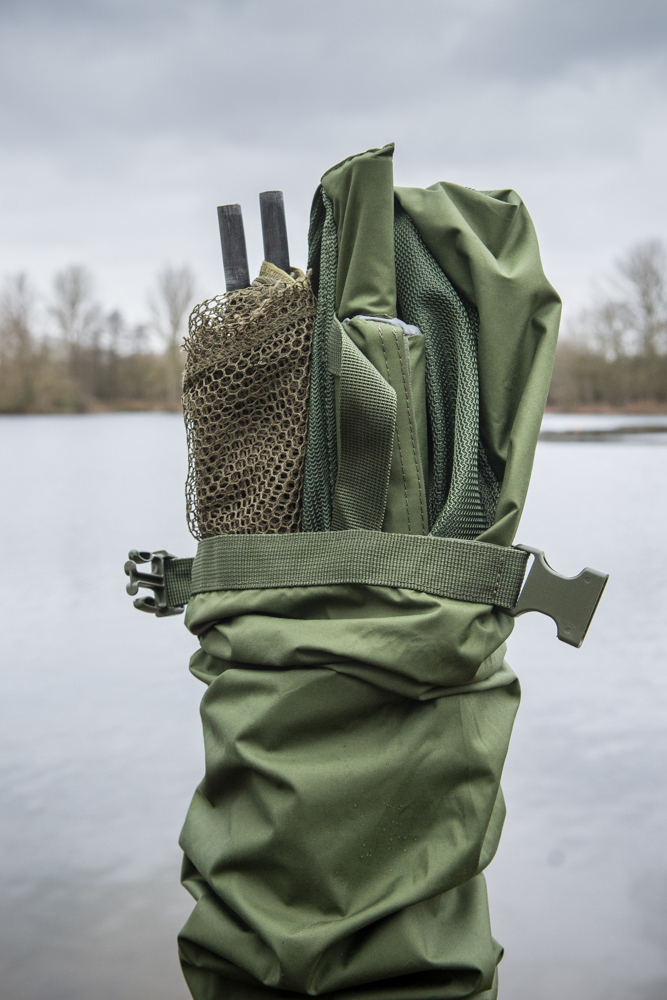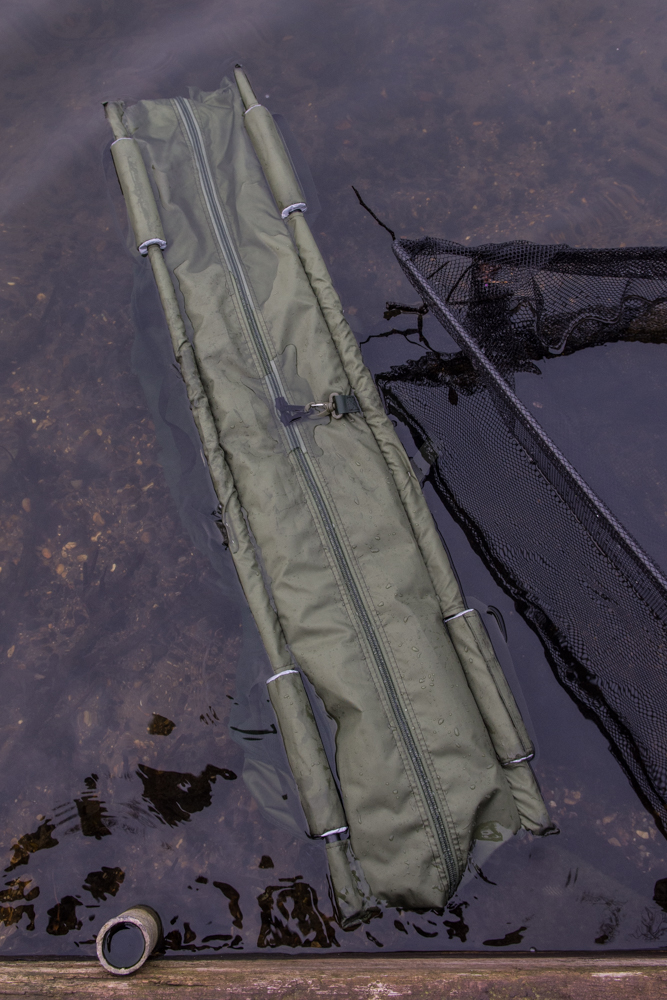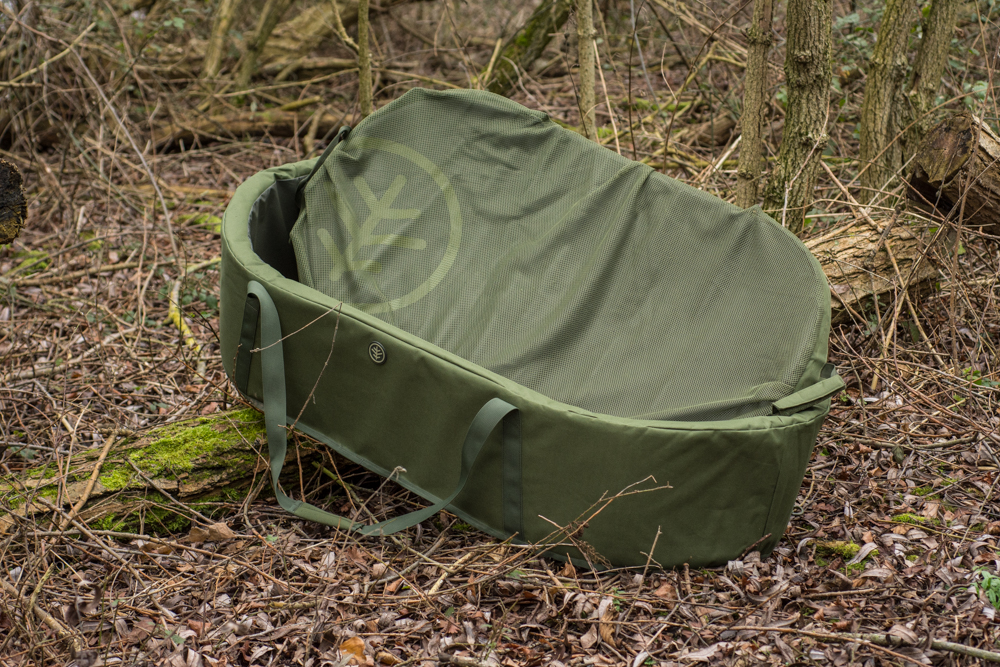 More info on iceTackle* 2018: CLICK HERE
More info on new Riot Rods: CLICK HERE
More info on new HD MHR Mkll Brolly Range: CLICK HERE
More info on new Extricator Plus Rods: CLICK HERE
More info on new Tactical Carp Tarp: CLICK HERE
Comments