We are now firmly into our second national lockdown of the year. Unlike the first lockdown fishing has been given the green light this time around under certain guidelines. With non-essential travel and long journeys being discouraged a lot of people can no longer just go to any venue they fancy fishing or would normally fish but this doesn't mean you can't go fishing. Many of us will have access to stretches of river or canal within a fairly close proximity to where we live and sometimes these are even within walking distance, perfect alternative venues to anyone who can no longer travel to fish.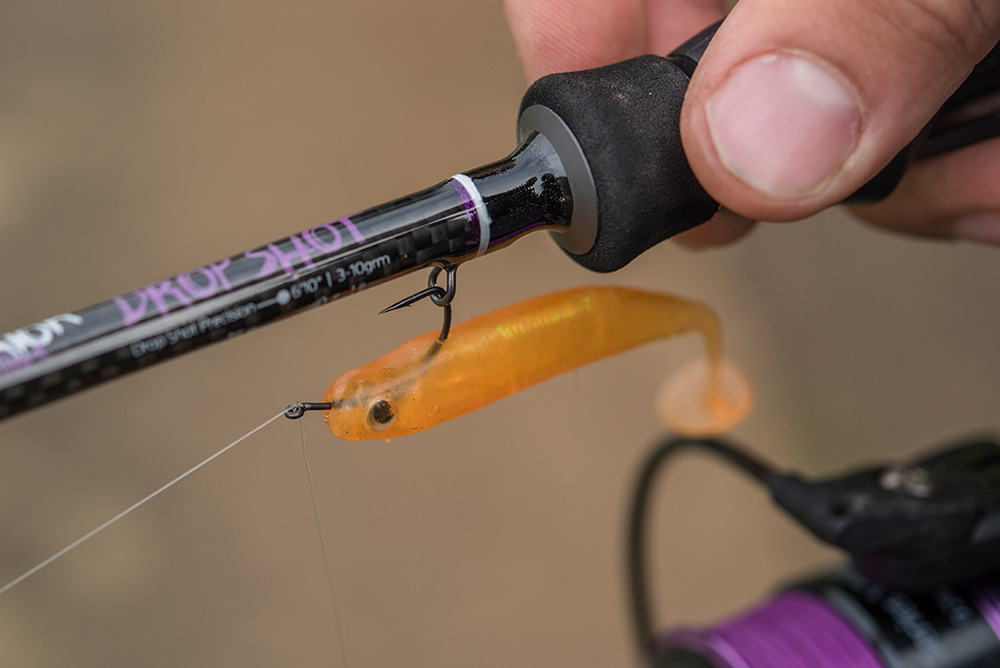 Light lure fishing.
One of the lightest and most mobile approaches an angler can use for fishing rivers and canals is lure fishing. The great thing about this approach is that you don't need to carry a lot of equipment so if the venue is within walking distance of your home there is no need to drive. It's also a great approach for anglers who don't have much free time on their hands, with many people now working from home and no longer having their commutes to work it is easily doable to get down to your local stretch of river for an hour of lure fishing before work. Here at Wychwood we have developed our brilliant and very affordable Agitator range of rods and reels suitable for multiple different lure fishing scenarios.
Agitator Drop shot Rods.
These rods are perfect for drop shot fishing and light lure fishing for perch, chub and zander as well as the occasional gate-crashing pike. They feature an incredibly responsive tip for light finesse fishing but have plenty of reserve power in the butt section that will help you land those larger than expected fish that often show up when fishing this style on these venues. For situations where a sure-finnesse approach is required there are the TT dropshot rods featuring 3 interchangable tips for ultra-sensitive bite detection.
There are 5 rods in this range which between them will handle all drop shot fishing applications as well as smaller jigs, small hard baits and spinners.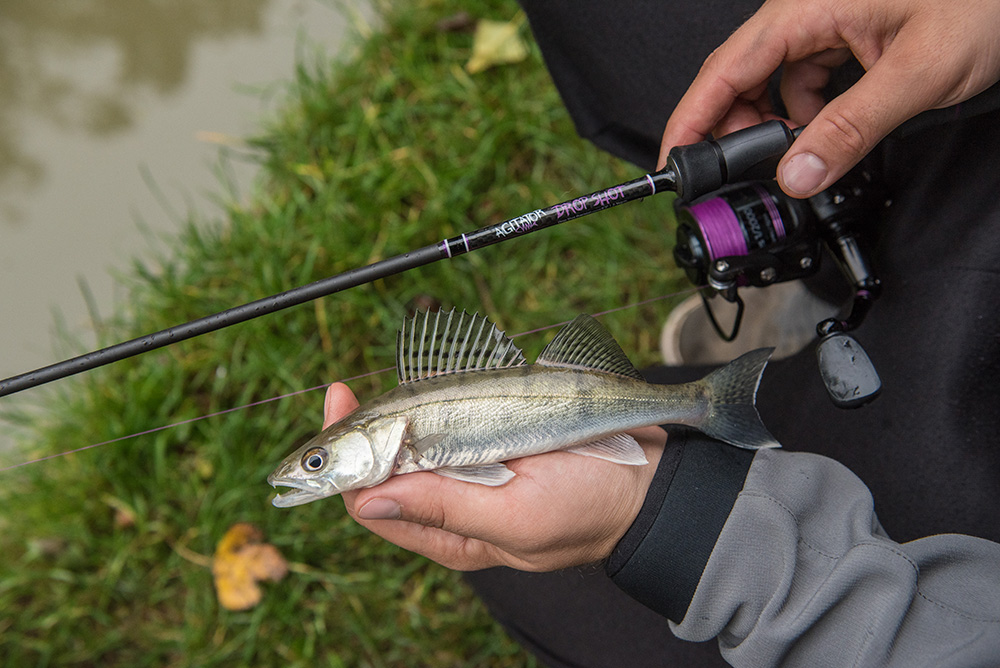 Agitator Lure Rods.
This range of 4 lure rods cover all aspects of predator lure fishing and can be used with a range of small to large lures when fishing for pike, perch and zander. These rods are a good choice to be used on venues where pike are expected to be the main target as they are strong enough to cast out larger lures and land big fish in quick time.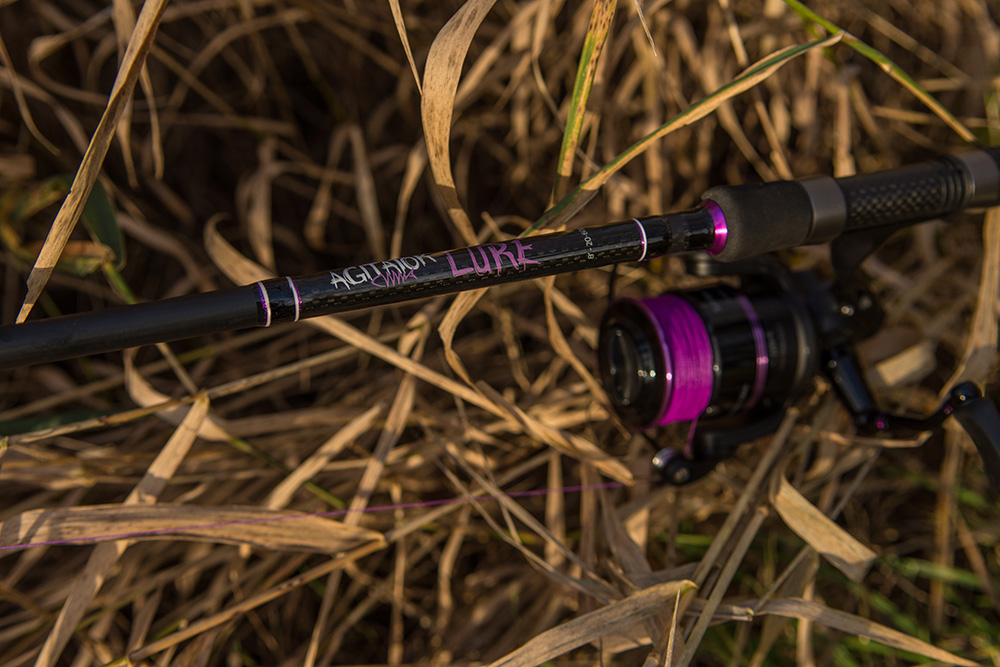 Agitator Series 1 Reels.
To pair up with our range of Agitator rods we have brought out our new Series 1 reels. There are 3 reels in the range, the smallest model being ideal for drop shot and finesse fishing while the largest reel in the range will be ideal for casting larger lures for pike.
These reels are pre-loaded with appropriate braid, Just add a leader, trace and a lure and you are ready to fish !
Other tackle.
The great thing about this style of fishing is that you get to travel light. In addition to a rod and reel you will need to take the following items with you.
· A selection of lures.
· Hooks, weights, leader material and traces.
· A few small boxes for your lures.
· A pair of pliers to help with unhooking fish.
· Scales in case you land a monster.
· Line cutting scissors.
· A camera.
· A landing net.
· A folding unhooking mat.
Most of this should fit in your bag leaving your hands free for your rod and your net. It's as simple as that.
Overall drop shot and lure fishing offers great fun and excitement and is accessible to most people. Next time you have an hour or two free, why not get down to your local stretch of water and give it a go.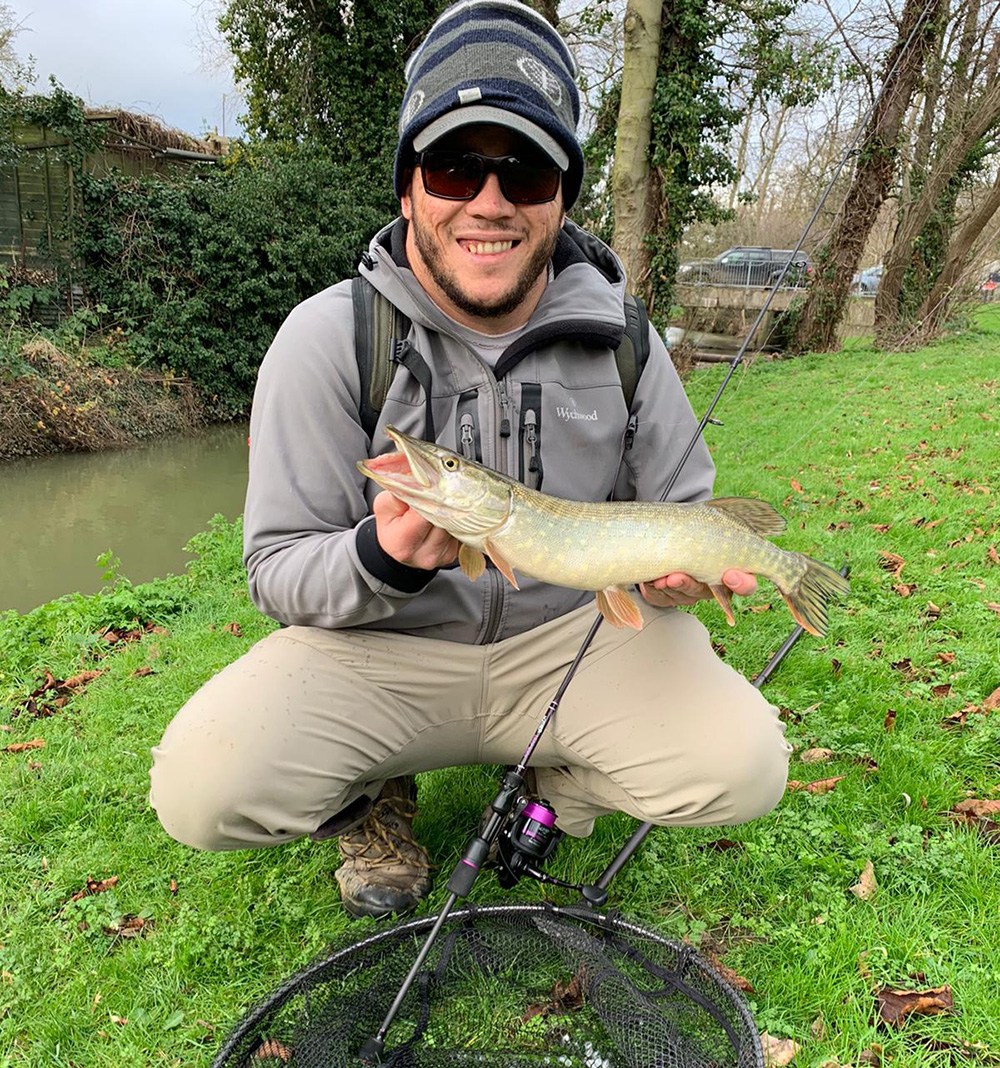 Comments