Following on from Wychwoods original fold out rucksack (a first of its kind launched way back in 2013), the Packsmart range is covered today in both our Comforter and Tactical range.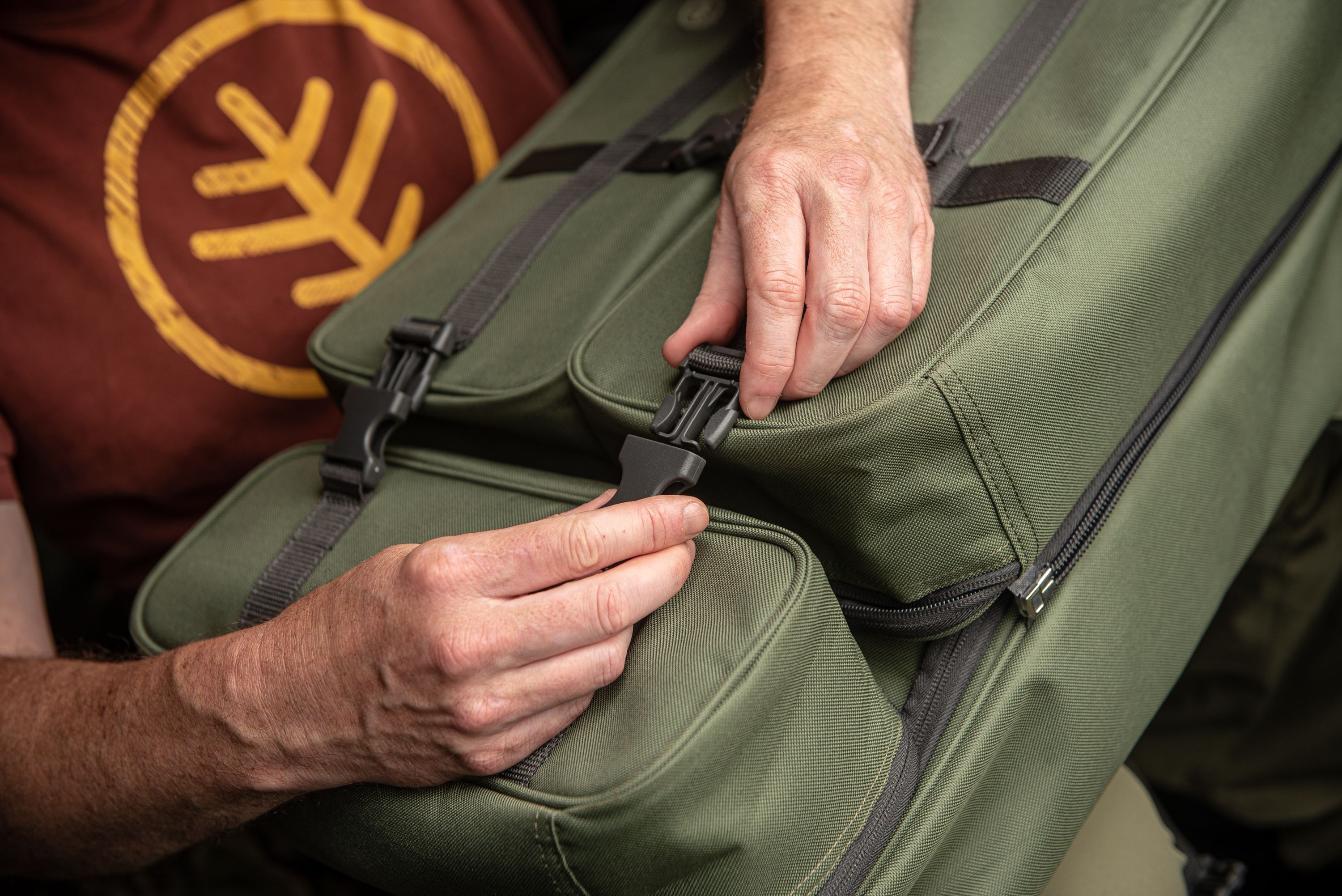 The Packsmart is a fold-out rucksack that features zip-off compartments as well as a main section complete with shoulder straps. The modular sections allow the angler to compartmentalise tackle, whilst the rucksack design allows the angler to be mobile when needed. The fold-out design also allows the bag to be easily stashed under a bed chair for long stay fishing. All these features make this Rucksack ideal for any angler, when Carryalls are too big, or standard rucksacks lack the storage capacity for your session, pack smarter and use a Packsmart.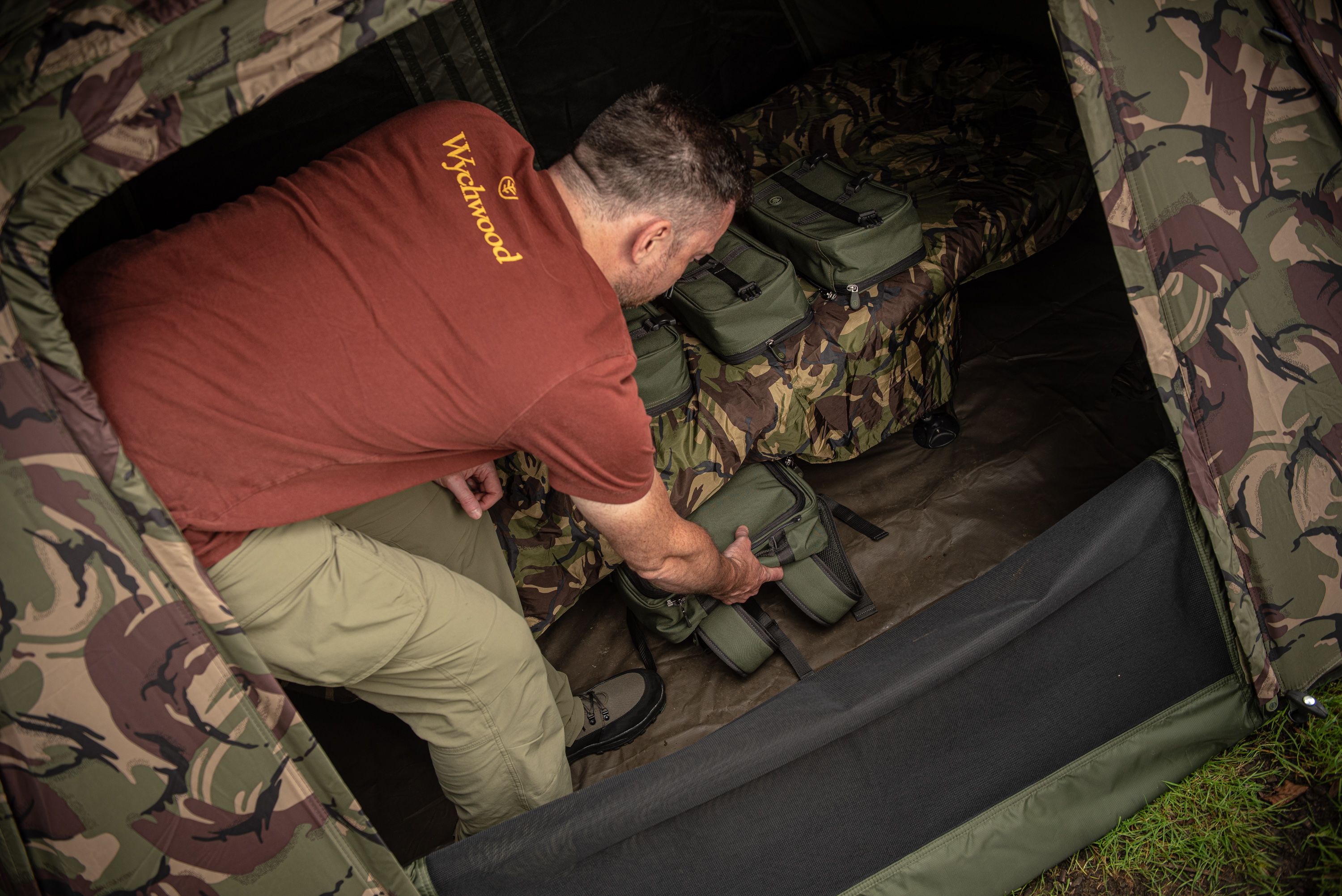 There are currently 3 options available range.
The Wychwood Packsmart offers a large capacity carrying system that is designed to enables the angler to fish more effectively through modular storage. One large main compartment that can be divided into two, plus 3 compartments that can be zipped away.
· Duraflex clips and buckles
· Bespoke zips
· 600D outer fabric
· Stow away rain cover
· Padded shoulder strap
· 1 main compartment
· 3 removeable compartments
· Dimensions; 500mm (l) x 320mm (w) x 220mm (d)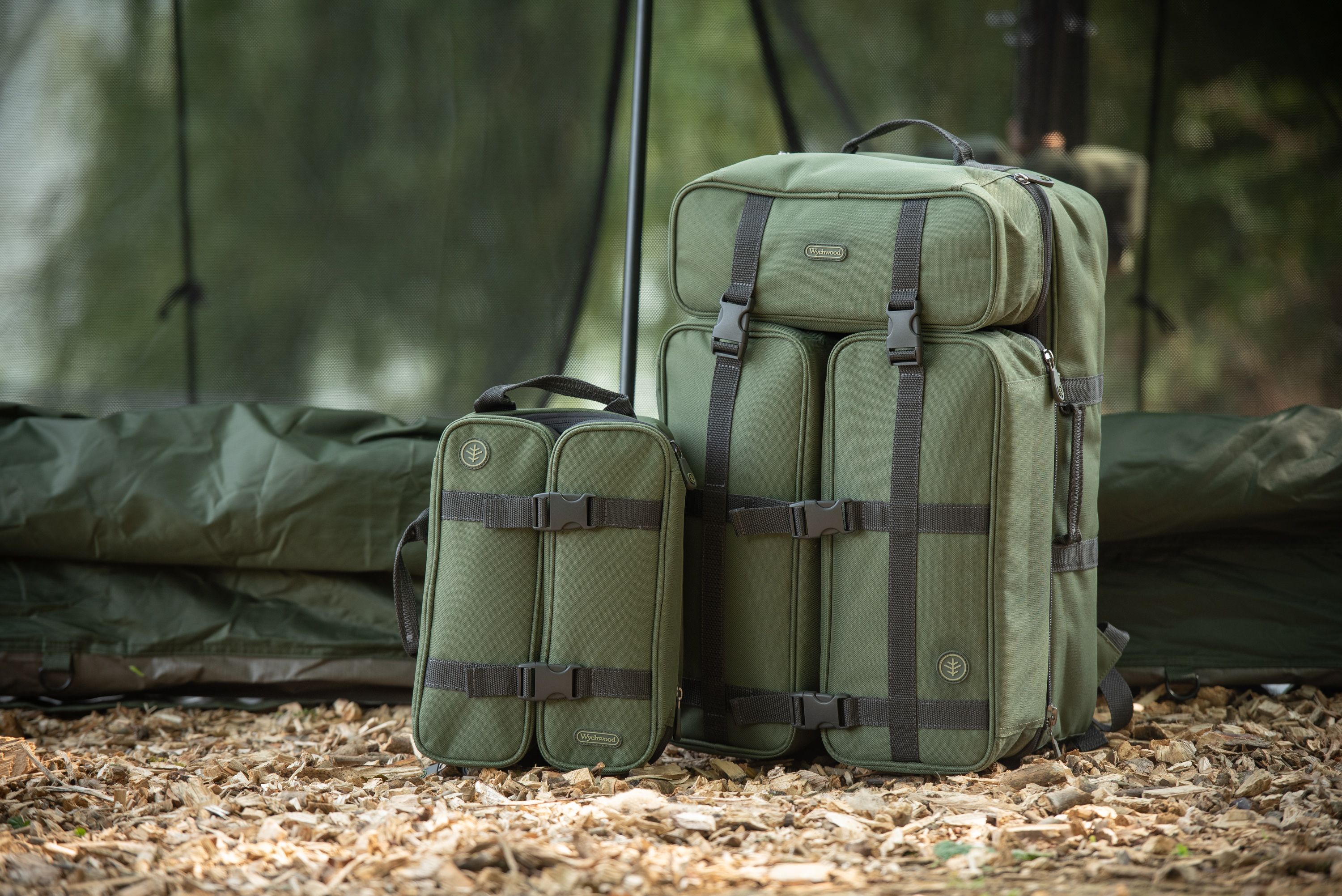 A miniature version of our best-selling pack smart. The perfect way to organise your smaller items of tackle.
· Strong clips and buckles
· Bespoke zips
· 600D outer fabric
· 1 main compartment
· 2 removeable compartments
· Dimensions; 300mm (l) x 200mm (w) x 180mm (d)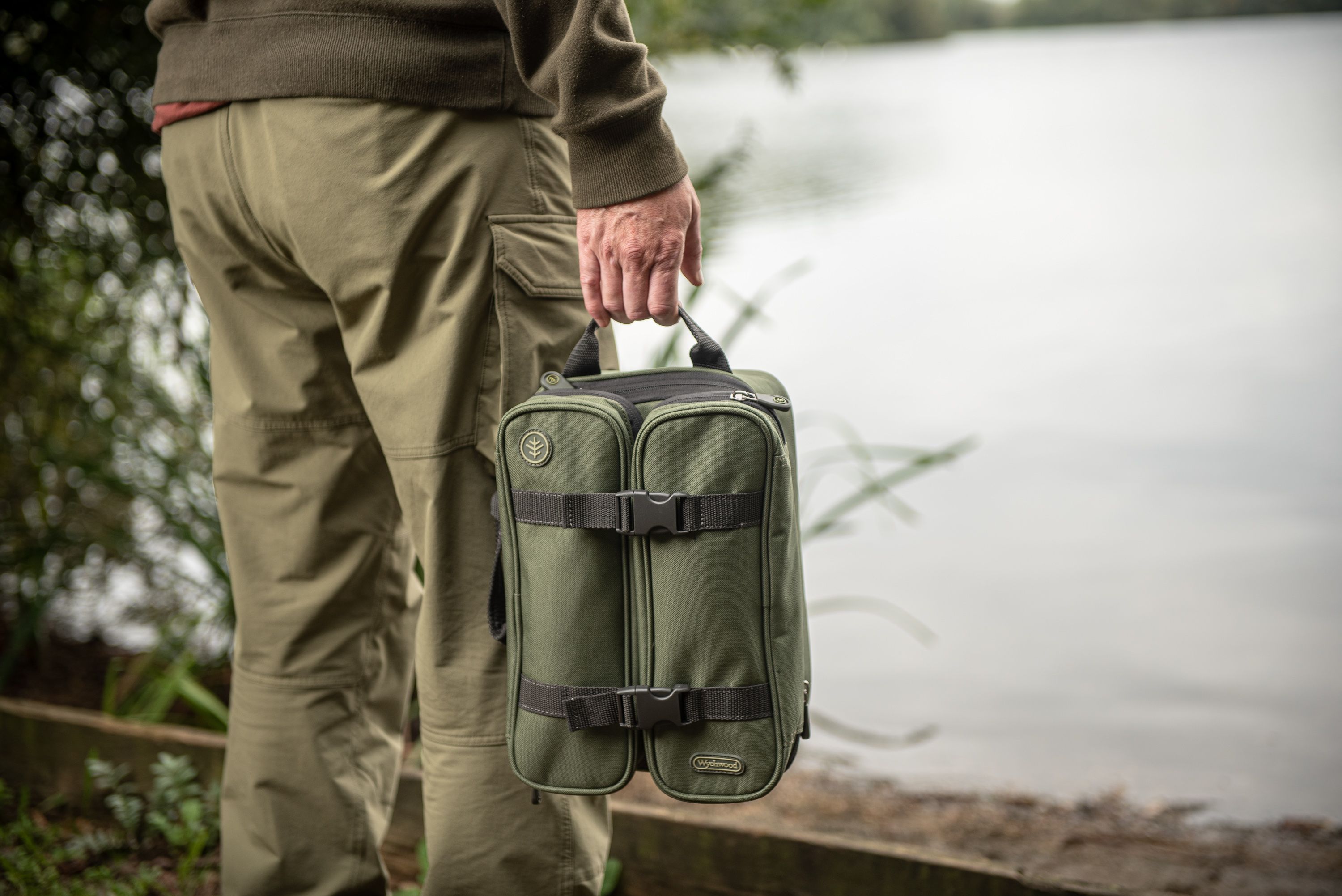 Now being offered in the 1200D material and in a slightly smaller size, the Tactical HD Packsmart is sure to be a must-have item of luggage. Comprised of one main compartment and two smaller ones that can be completely detached and used independently.
· 1200D material
· Comfortable shoulder straps
· Large main compartment
· Two smaller compartments
· Mesh pocket in large compartment
· Two extra Velcro attachments
· Large cover closure that can be used as a kneeling pad or to protect your carry straps from getting soiled
· Bespoke zips
· DIMENSIONS: 450mm (l) x 280mm (w) x 270mm (d)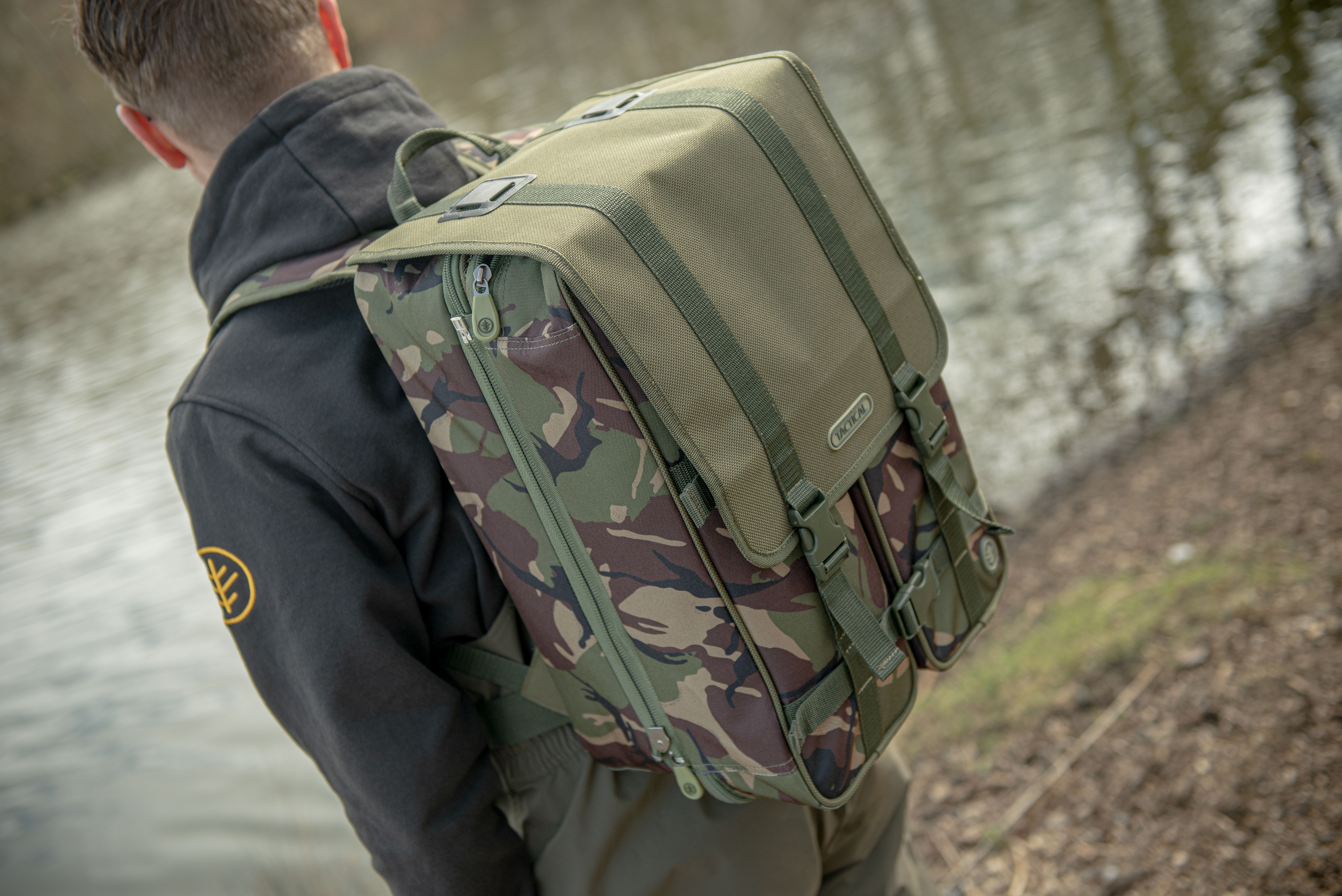 With 3 different options available, there is a Packsmart for everyone. We have recently been running promotions on our Packsmart range so head over to your favourite Wychwood Retailer to see if you can grab yourself a deal.
Comments