It was 20 years ago to the day yesterday that I caught a fish, one that inspired me as a young car angler when Richie MacDonald caught it way back in 1984. That fish later became known as Bazil, and was alao my long term personal best mirror – one that I only surpassed a few weeks ago.
For me, and many other carp anglers of our generation, Bazil was just a dream, and we never actually thought we'd end up fishing for such an iconic fish of that caliber. Fortunately, I lived local to the Yateley complex, and over the years that followed, Richie's capture of the then known 'Northlake 40' soon saw my angling progress to a point in which I joined the Yateley Complex in the summer of 1993.
For some reason or another I seemed to be able to catch the Yateley residents and it wasn't long before I was moving from one lake to another. I went from Match lake to Copse, then onto the Car Park lake, and before I knew it I was faced with the challenge of chasing Bazil around the notoriously difficult North lake within three years of starting my Yateley quest.
Luckily, on my 26th night on the water, I found the low stock hanging around the pipe swim. I outwitted Bazil en route to that area from beneath the willow in the Islands swim, one that was rarely fished, and one that didn't have a lot of water to go at. Luckily I'd set the traps wisely and when the bite came I was on it in a flash. Bazil did manage to find a sunken snag on the take but the shear size of her managed to break through it.
Luck was definitely on my side that day as the next time Bazil rolled the branch came free and a normal battle took place. A few hairy moments trying to net such a long fish ensued before finally bundling her into the net. As mad as this sounds, while I stood there fully clothed in the water gazing in the net, my first thoughts were, WOW, I've caught that very fish Richie Mac caught that inspired me all those years ago.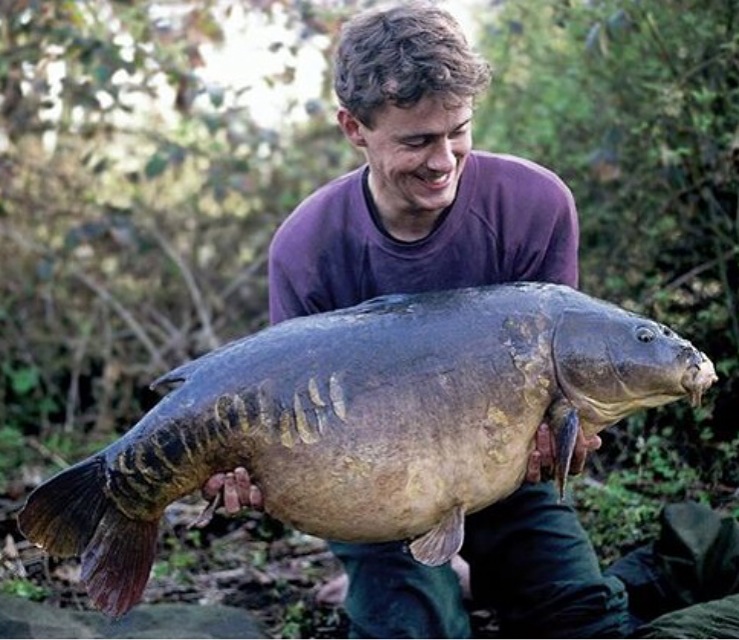 20 years ago when a dream became reality – the iconic yateley North lake's Bazil.
It's quite bizarre that I never actually thought back then I'd have the balls to angle for such a fish, but it's a very special memory that only 'The Bazilians' (which we called them) can describe – we all had our moment and I'm so pleased I did.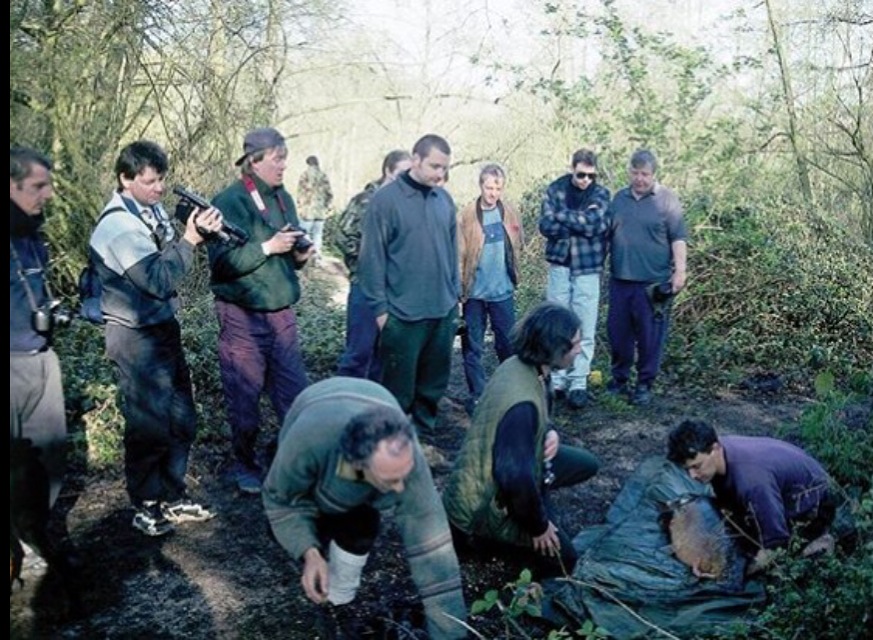 When word got out that Bazil had been landed, virtually everyone on the Yateley complex came to help, congratulate me and marvel at the fish.
Comments