Well here's my first monthly written diary piece for March and my first as a newbie to the team at Wychwood. I hope to bring you a full round up of my month in writing covering the highs, lows and pretty much everything else in between running alongside any videos that I edit and publish over on my YouTube channel 'Martyn's Angling Adventures'.
So where do I start… This last month has been an exciting one if I'm honest with the recent announcement of my sponsorship with Wychwood and everything else that comes with it. I feel very privileged to have become part of the team and the opportunities that have come my way and I am really looking forward to 2018 as it's most definitely one to look out for.
March, so what can I say about it other than it's been cold, frosty and extremely hard on the fishing front with 2 heavy downfalls of the white stuff in as little as 3 weeks it has certainly made even sometimes just day to day activities an absolute mission. Still, it gave me an opportunity to try out my new Puffer jacket after hearing such good things and I can honestly say even when I was out sledging (Yes sledging) it kept me rather toasty. Let's hope that the Beast doesn't return to complete the hat-trick anytime soon.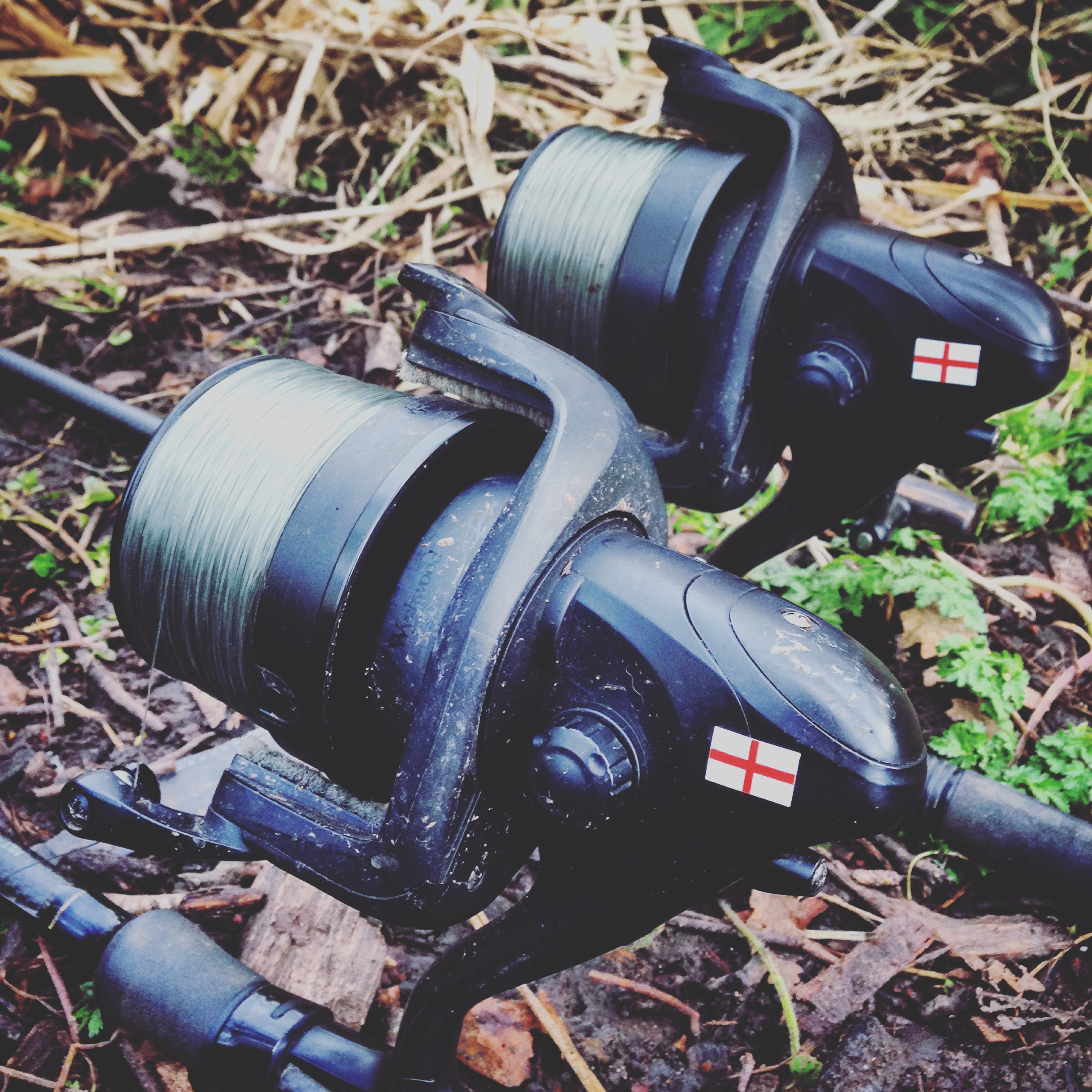 With the evenings slowly starting to gain extra minutes of light as each week passes, Wednesdays see me head over to my dad's after work for some grub and a catch up so I decided that I will pack the absolute essentials into the car each week and nick just a couple of hours on a local little park lake that's on the way. So leaving straight from work at 4pm and pulling off the lake just on dark this gives me a couple of hours to chuck the rods out between horrendous conditions but still giving me a fishy fix even if they weren't playing ball. Sitting in a stuffy office all day it's nice to just get out, clear the head and lungs whilst having the chance at catching one along the way, and by scaling down and being extra prepared I can be set-up or packed down within minutes.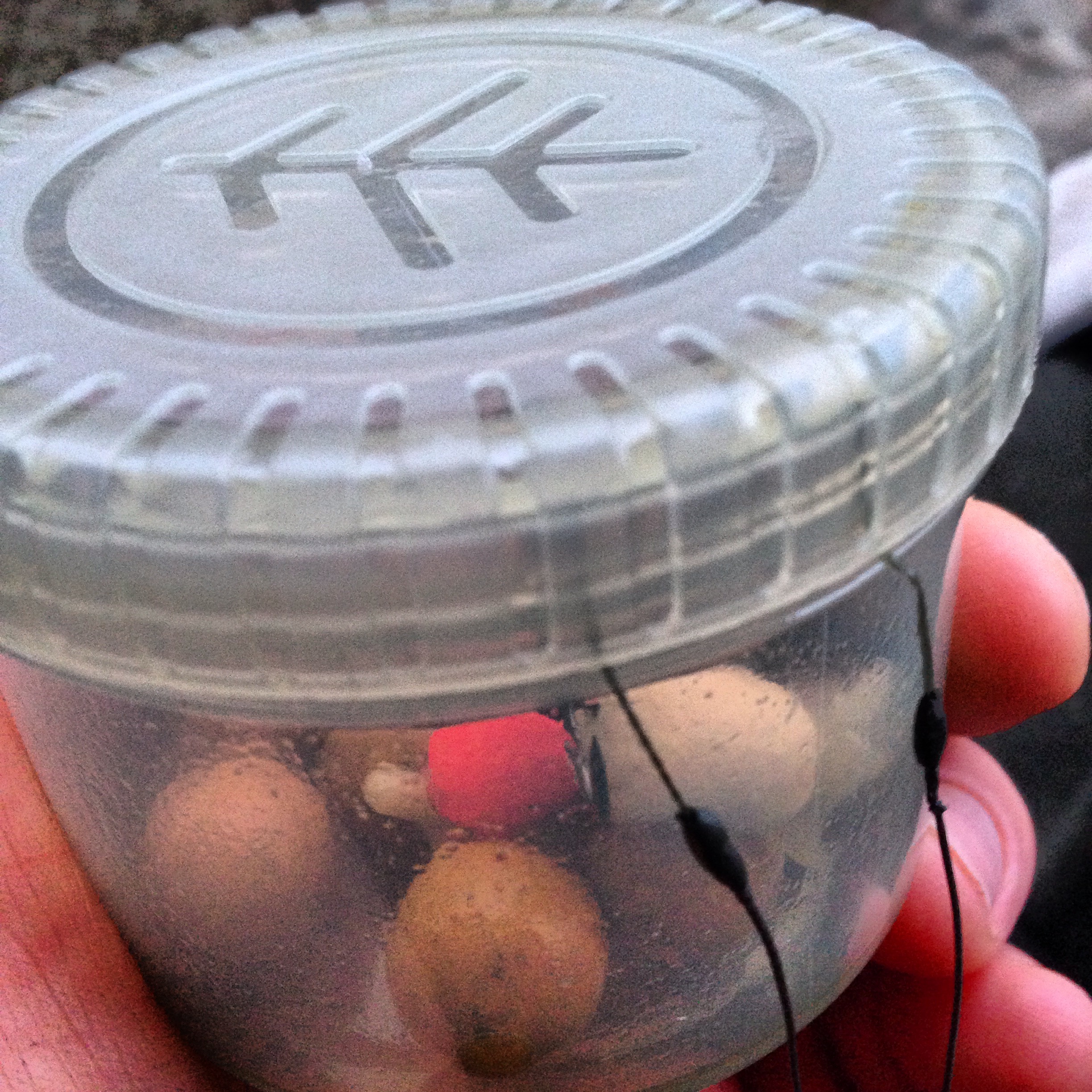 If you have been following me on my social media recently you would have noticed that mid-March I was due to take part in a 48hr match. I had a ton of stuff to sort out as everything needed a complete overhaul and living in a one bed flat it wasn't the easiest of tasks but still, match weekend had arrived and it was time to put all the banter over the week leading up to the event into action. We came 6th out of the draw which left us with our 6th choice of swim which wasn't good or bad but we felt happy with what we had in front of us to play with over the course of the weekend. So the lucky penny took up its position, but with the hours of daylight hours passing we did see one show just on dark which was encouraging as the start of any match, with extra pressure with leads, spombs and just general bankside disturbance it was good to see one show in our area of water and it left us going into the night knowing at least a fish was in the vicinity.
Saturday morning proved this right as around 7am I received a real twitchy take and to my dis-belief. I was bent into a fish which at first I genuinely thought it was a tench but doing battle and using every trick in the book to break my heart, we finally had a mirror slipped into the net. I had broken the blank spell, bagged my first fish of 2018, and we were on the scoreboard.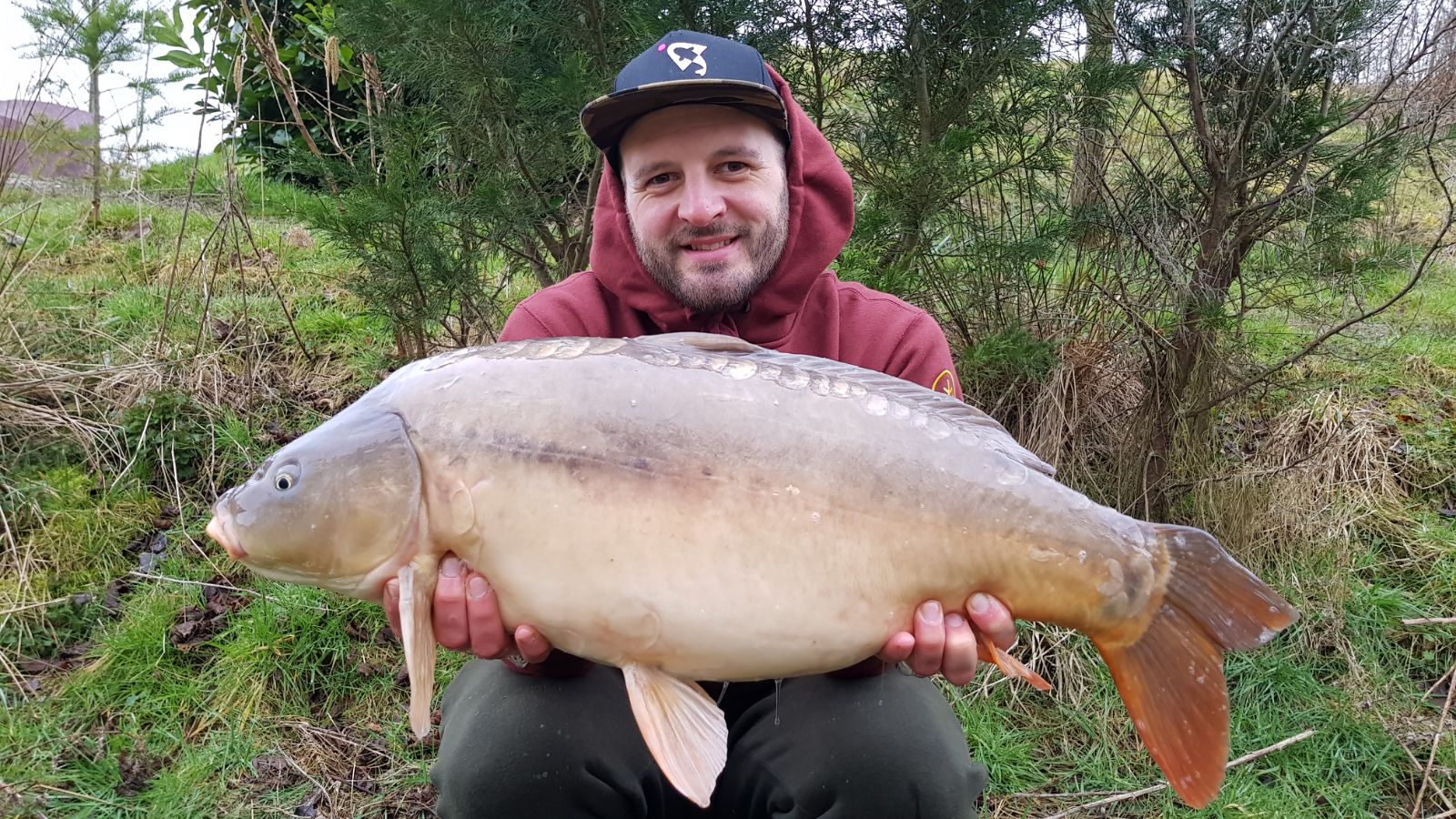 In the sling and hoisted onto the scales this deceiving block of ice went 20lb 15oz and was more than welcome on a very fresh Saturday morning. I was over the moon at finally breaking the blank and getting off the mark for the year as I can honestly say winter has been a test beyond belief. I'm now hoping the run will continue and this is a sign of things to come. My take on the match and how I approached talking bait, tactics and everything else in between it can be viewed over on my YouTube channel 'Martyn's Angling Adventures'.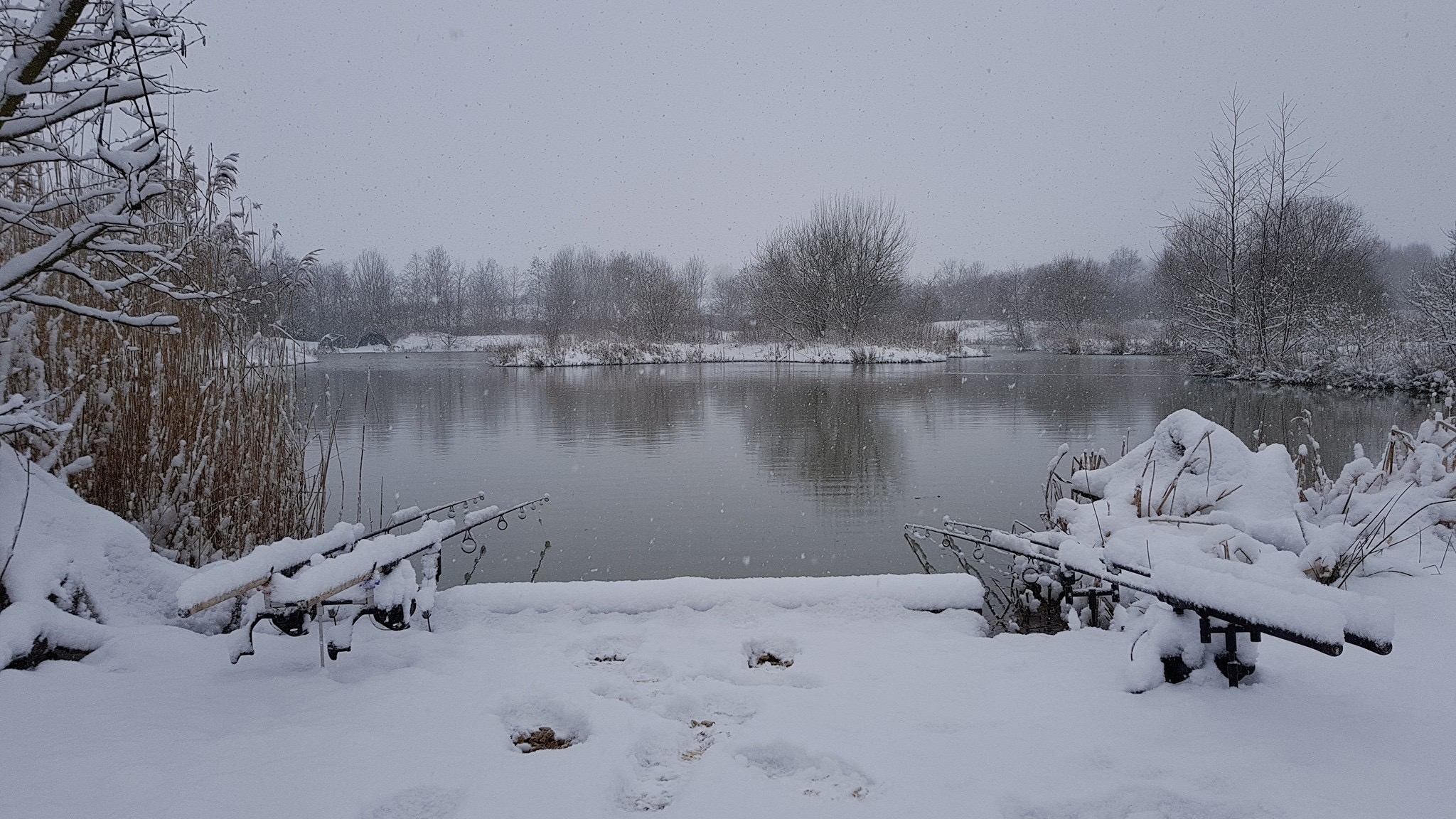 It's now the last week of March and I have just returned from The Big One show where it was great to meet so many of you and talk all things carpy and also popping myself over to the Wychwood stand to put faces to names and check out some of the awesome NEW products coming out over the next month or two. Going by just how busy it was around the displays 2018 certainly looks to be a popular one for the team and I'm looking forward to incorporating these into my own time on the bank. With Wednesday at 4pm in sight and the long weekend nearly upon us, I will be heading out to purchase my club ticket for the upcoming season, eat chocolate and obviously more chocolate and hopefully go walk it all off with Ziggy around some of my target lakes for the year. If you have made it this far thank you for still being awake, but on a serious note, enjoy your weekend and most importantly stay safe. Go bag a big'un. Until next month…
Comments