EVA is a super-tough, easy to clean, and has a multitude of use - so we've gone and created a full range of luggage that you're going to love!
Finished in a subdued colour scheme with 'Rifle Green' detailing on the zips, the range comprises 12 items that cover everything from storing small bits & bobs, right through to specialist carryalls - there's even a dedicated wader bag! All the EVA products are wipe-clean, have welded seams (so they're waterproof) and are lightweight.
Starting with the EVA Accessory Bags, these feature a transparent, tinted lid with the Wychwood logo embossed into it. These are great for storing general items of tackle such as leads, hooks or even using them as a tackle store that's easily stowed away.
Four sizes are available; 130x100x60mm (Small), 220x130x70mm (Medium), 220x190x80mm (Large) and 260x220x90mm (XL), and these carry an RRP of £8.99, £10.99, £12.99 and £14.99 respectively.

Next up are the three EVA Carryalls. These are the load-luggers of the range, designed to be a 'jack-of-all-trades' when it comes to hauling everything from bags of bait to storing dirty clothes in... their uses are endless! They feature welded carry handles that will take the strain and are designed to accommodate the EVA Accessory Bags in modular combinations.
Size-wise they measure up at 360x230x165mm (Small), 360x250x250mm (Medium) and 450x270x280mm (Large) and cost £19.99, £24.99 and £29.99 respectively.

Identical in size to their Carryall counterparts, the EVA Coolbags come in Small and Medium sizes but offer a foil-lined inner compartment that's perfect for storing perishables such as bait and food. The larger model feature carry handles. These are priced at £24.99 (S) and £29.99 (M)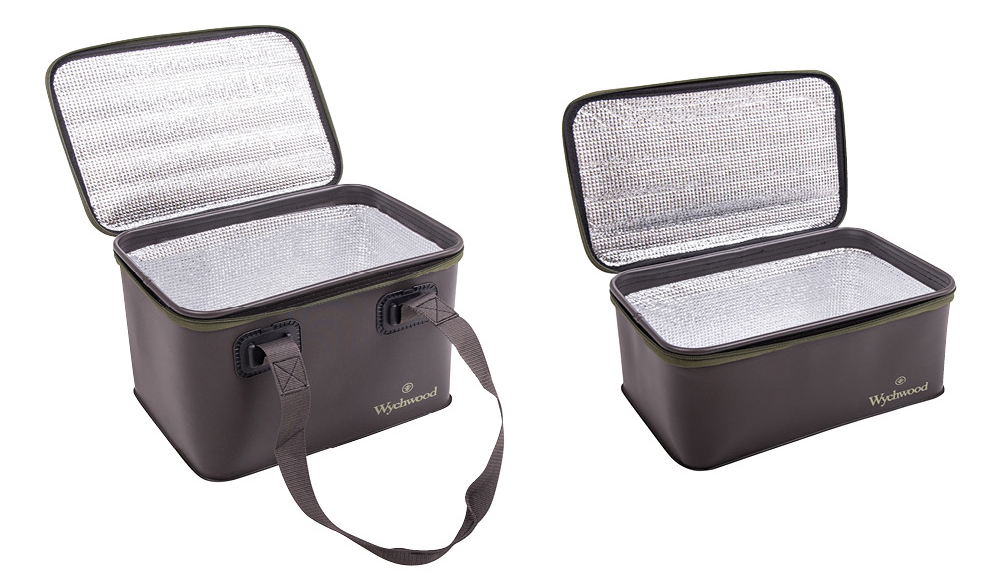 The three final items in the range are unique in themselves; there's the collapsible EVA Water Bucket (£10.99), which features a sturdy lifting handle and an anchoring cord, the perfect piece of kit to keep close at hand when photographing your quarry. Then there's the 250mm long EVA Accessory Tube (£9.99), which is a really handy piece of kit for storing marker floats and spods in. It features a tinted, embossed top so you can clearly see the contents. Thirdly there's the EVA Wader Bag; this is a 450x375x325mm carryall that features strong carry handles and is fully waterproof when put base-down so your waders and wet boots don't leak all over the back of your car. However, the zipped lid features a fine mesh so it can be inverted to drain off excess water without the contents spilling out. It will easily accommodate a full set of waders and swallow up a single pair of wellies - RRP is £34.99.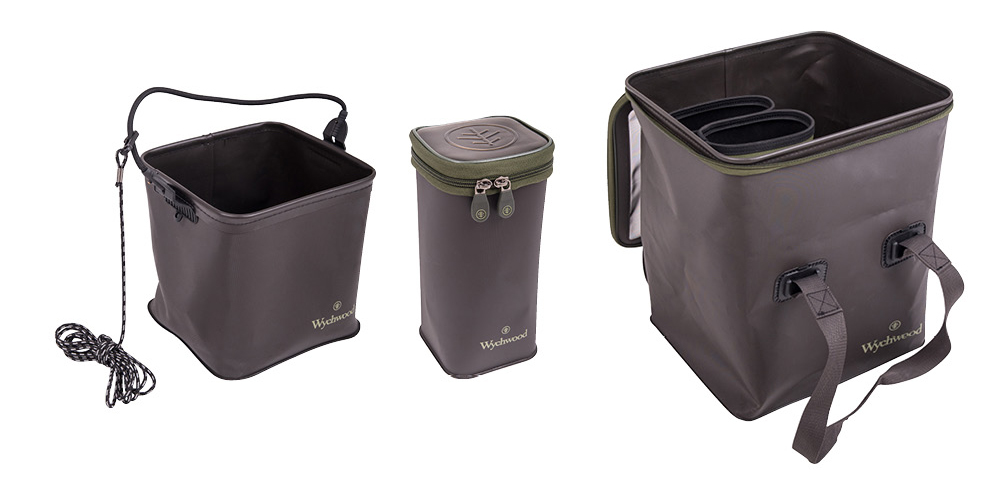 All of this new EVA range is now available to order through your local Wychwood stockist.
Comments