Wychwood's Tactical HD range of luggage gets a fresh drop of products this Spring
Focussed around mobility and taking what you need and nothing more, the Tactical HD range from Wychwood is going from strength to strength. We reported last year on the brand's launch of some really interesting modular luggage but for Spring 2022, accessories and more specialist products are the focus.
All based around the same eye-catching green/camo 1200D material that's arguable one of the most durable on the market, all the products in the range have been designed form the ground up by the brand's in-house design team. It's the attention to detail afforded by bespoke design that's made the existing products some of the must-have carp ear of the last 12 months and this new injection of product looks set to carry on that trend.
Bait Caddy - £24.99rrp
A 3-in-1 bait storage solution; on the face of it, it looks like a standard shoulder bag for carrying bait within the ample interior, but thread the shoulder strap through the rear webbing loops and tuck the lid into place to make it rigid, and you have a waist-mounted stalking bag. Thirdly, re-attach the shoulder strap but zip off the bottom and it extended into an air dry bag for freezer baits with a mesh bottom half.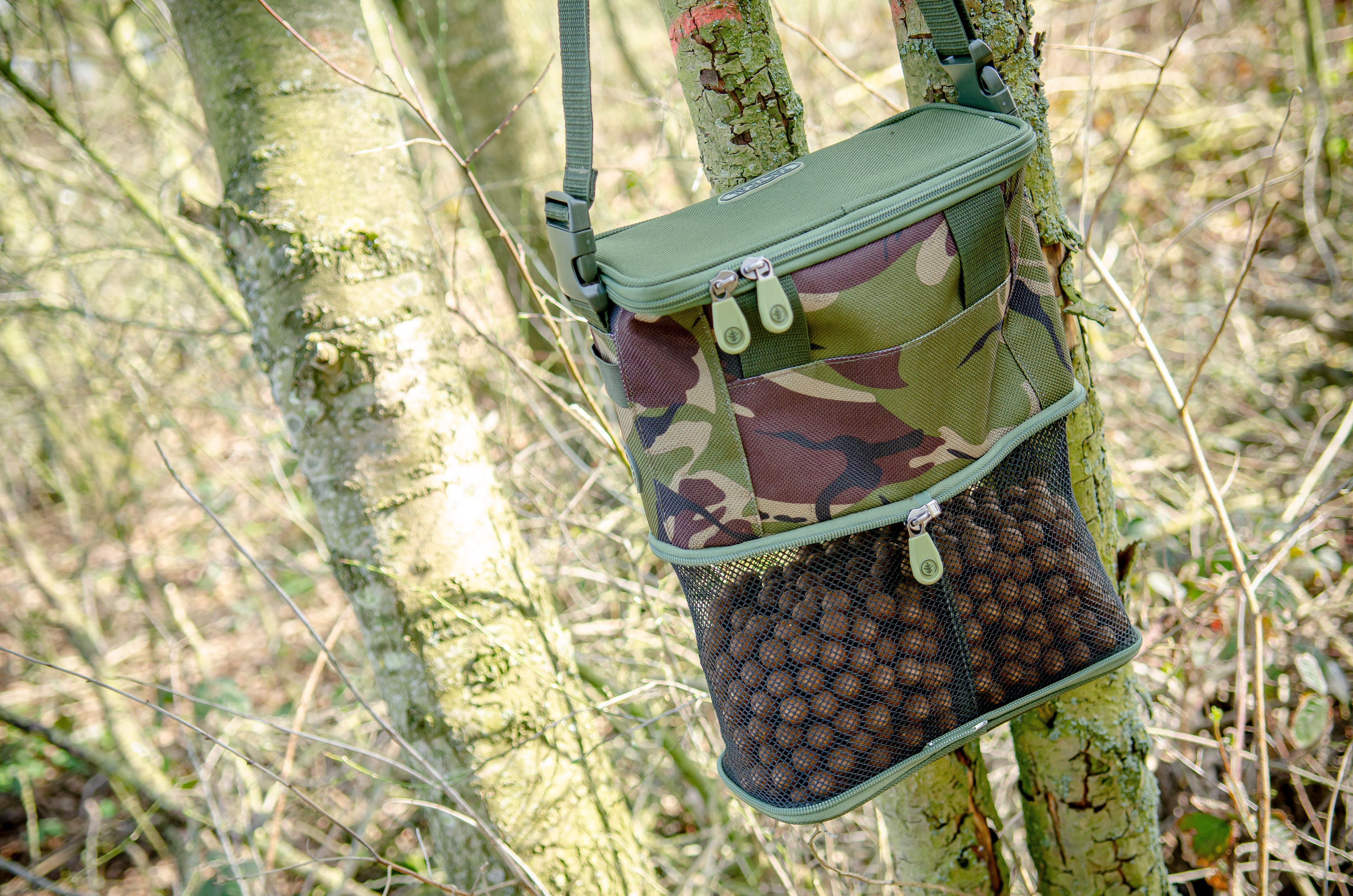 Lead Pouch - £14.99rrp
Not a massive pouch by any means but highly versatile; you'll get probably 40-50 leads inside but there are two neat pockets, a mesh on the underside of the lid, and a flip-out clear plastic pouch, both of which are ideal for storing accessories such as clips, leaders or just general tools. A hard-wearing bottom adds to the tough build message.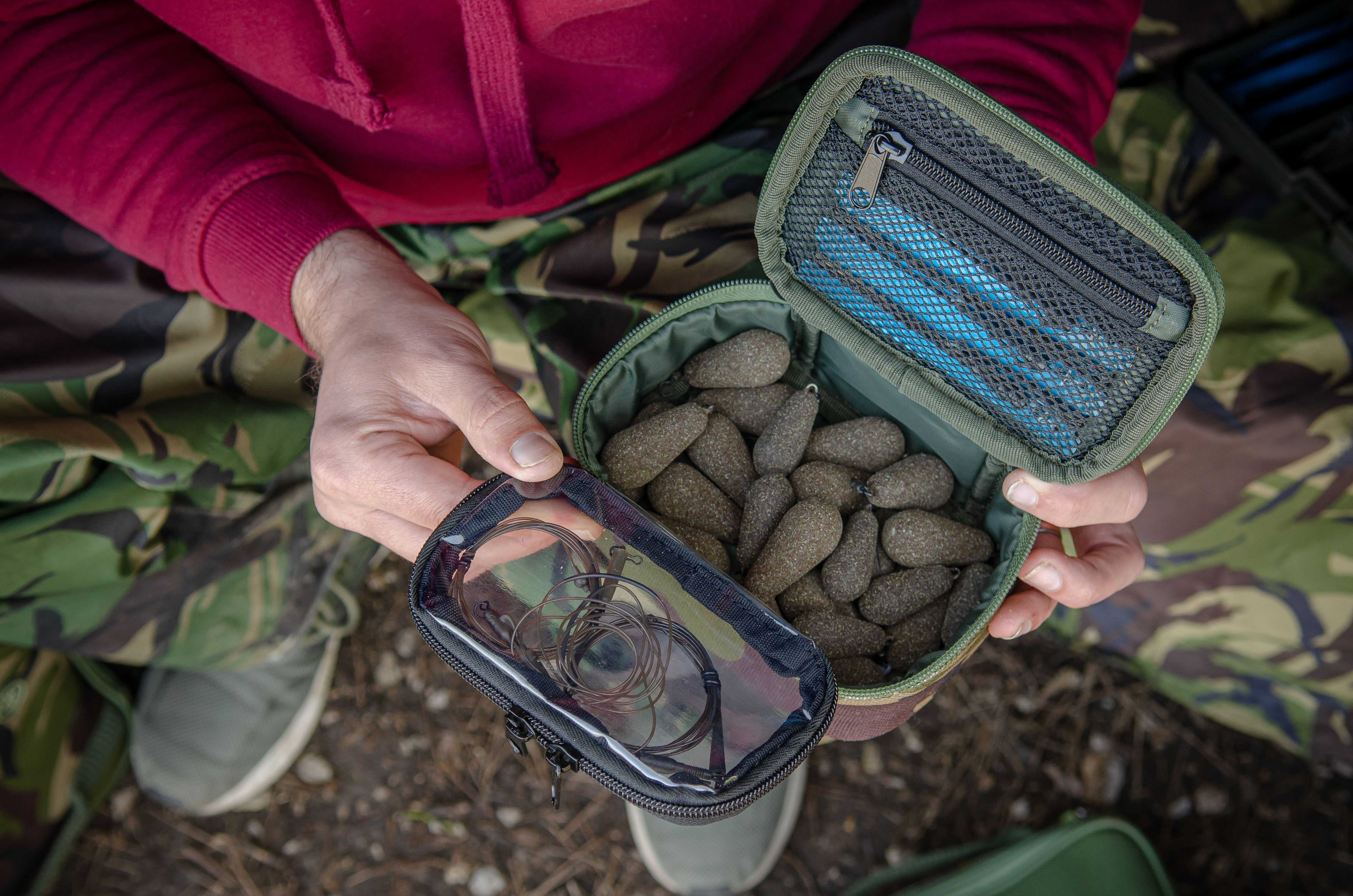 Tackle Pouch - £29.99rrp
Keeping in the mobility-focussed theme of what tactical HD is all about, this small bag is very much aimed at anglers who want to take the bare minimum of tackle. A great alternative to a tackle box and definitely perfect for stalking situations, it has a main compartment (with a removable divider) plus two side pockets that will hold accessories and leads.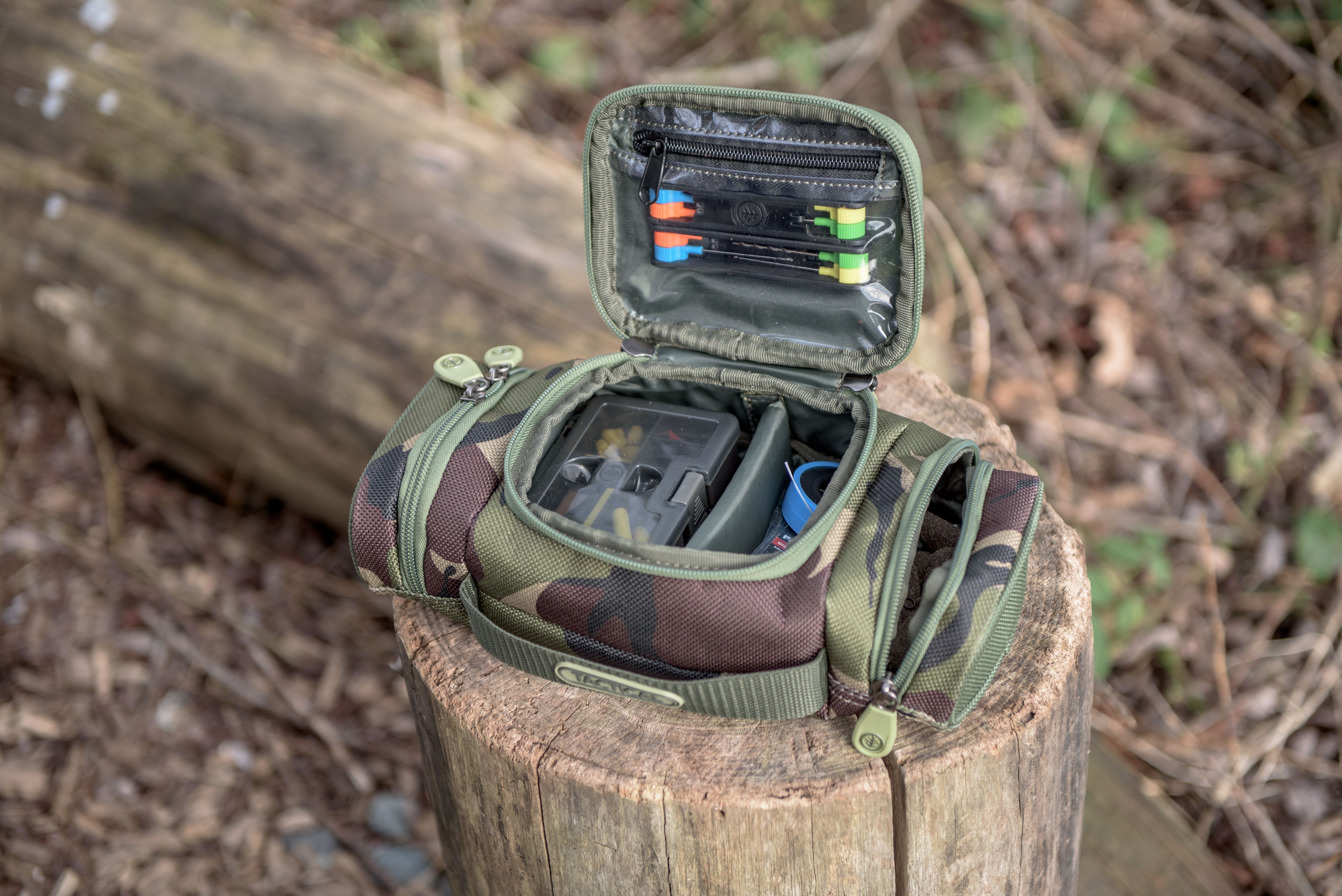 Tackle Organiser
H2590 - £29.9rrp
If you're into soft goods and the 'bags within bags' approach, then this will suit you; it's an alternative to a standard tackle box but has the benefit of a really organised system of pouches and mesh pockets for storing hook length and leader spools, plus packets of hooks, leaders and other terminal components. These are all positioned on an internal divider and there's also a large main pocket that can be configured using added dividers to fit accessories and small tackle boxes.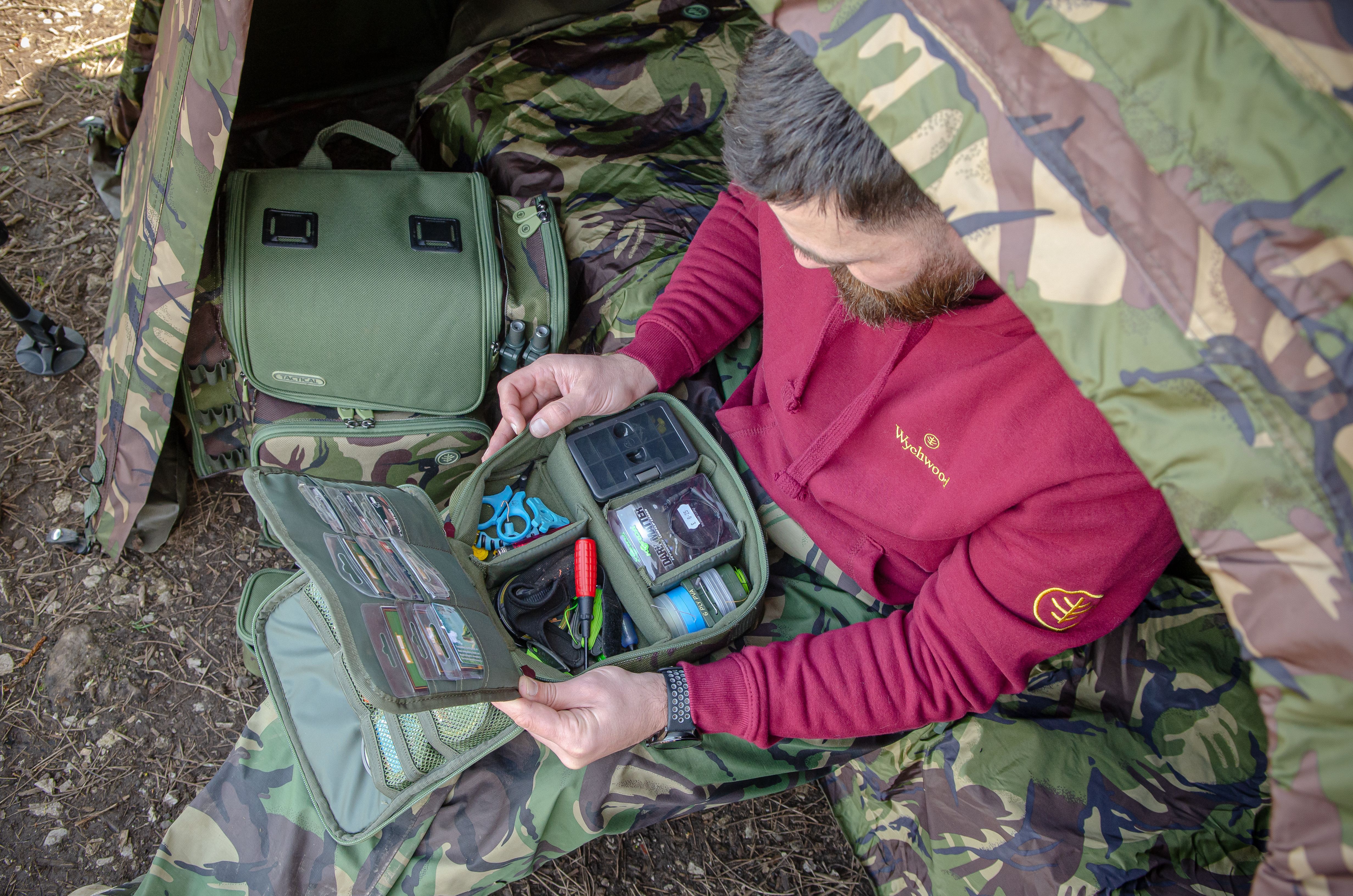 Cannister Cover - £9.99rrp
The hallowed brew kit is a staple of all carp anglers and covering up your gas cannister not only make things look more 'carpy' but there's an actual benefit in that it not only protects the cannister, but prevents the cannister from getting too cold and affecting fuel flow. The front pocket is perfect for storing that all-important spoon and lighter.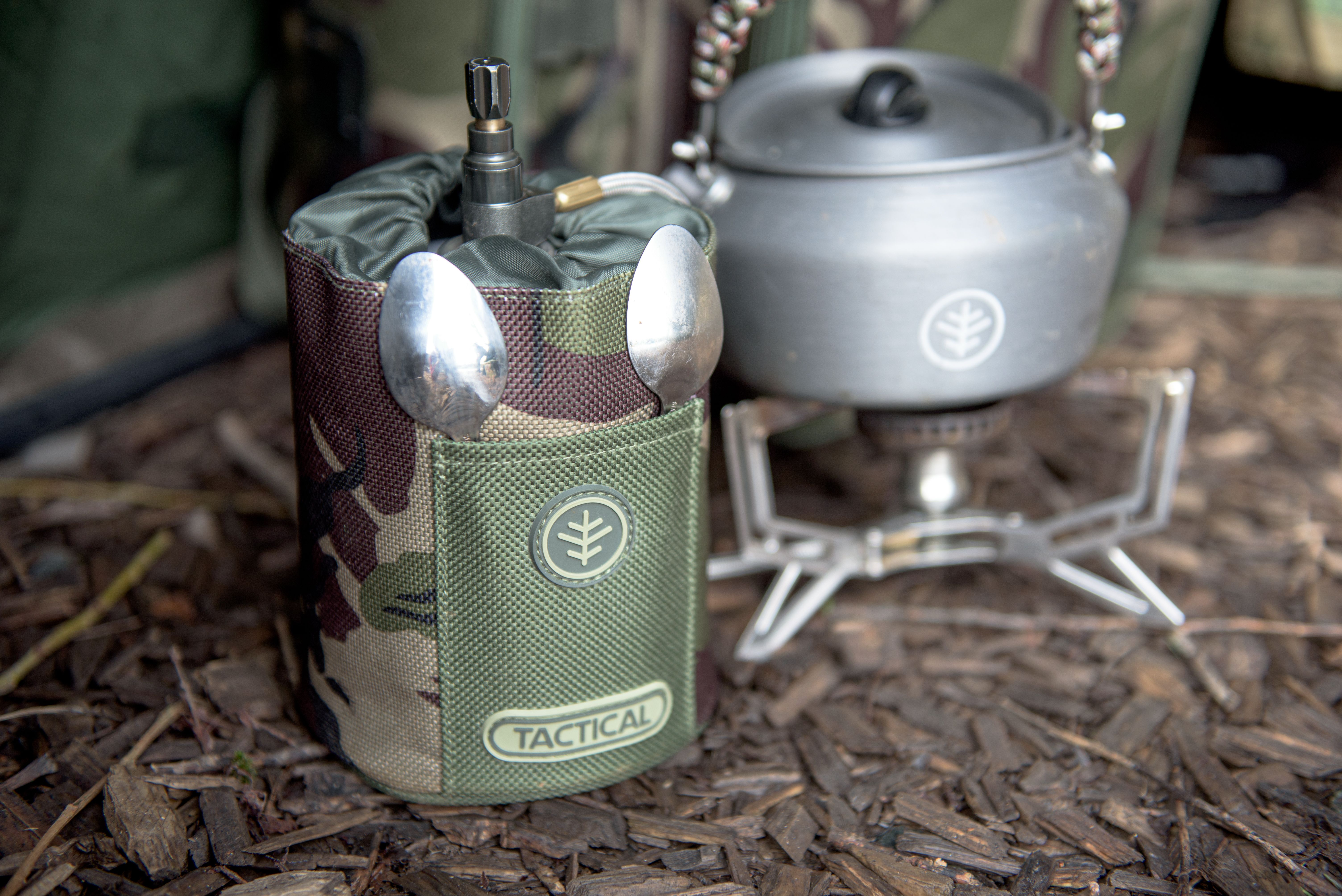 Alarm Covers - £4.99rrp
Two sizes are available to suit the majority of alarms and receivers on the market. These are padded products so ideal for offerings protection to setups while in transit. If you're w fan of keeping alarms attached to metalware then they can be locked in place using a drawstring, plus an elasticated loop on the rear is for stowing bobbins in.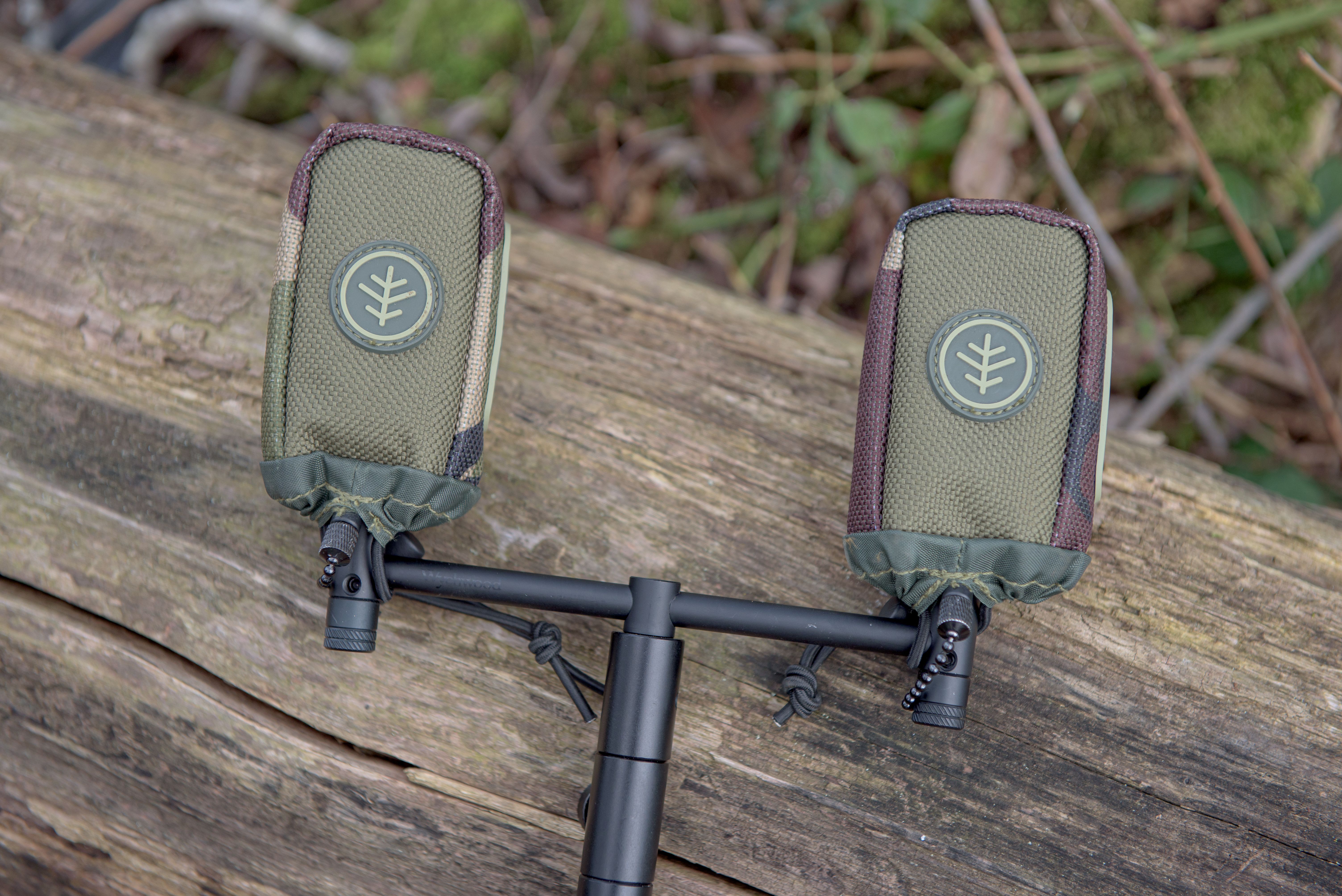 Compact Rucksack - £69.99rrp
Barbel anglers, day-session carpers or just those anglers who travel with the bare minimum will love this. The main compartment is big enough to carry tackle boxes and other pouches, and the two side pockets offers great space for things like rig boxes, brew kits and accessories like spods. The front pocket is fully-zipped so easy to access and will take the Tactical HD Tackle Organiser. Webbing attachment points are everywhere, so you can expand the bag's carrying potential, and elasticated loops are great for slotting bank sticks in. The padded shoulder straps and chest strap definitely point towards a bag that's meant for roving.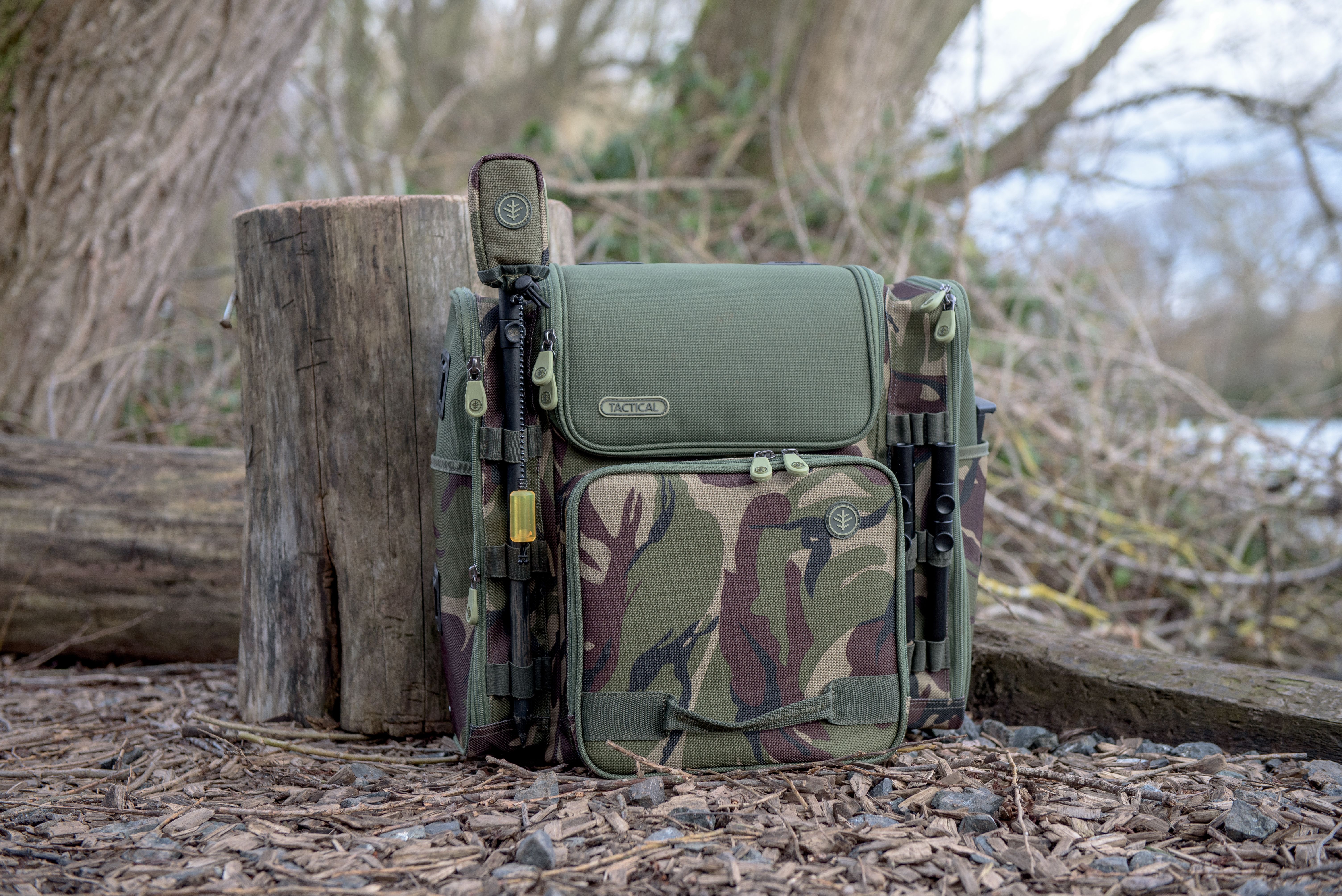 Essentials Bags - from £24.99
There are two bags in the set; both feature a main compartment and front zipped pocket, plus the ability to convert from a shoulder bag to a waist/bum bag. The smaller of the two is perfect for keys, phones and other valuable, whereas the larger will work equally as well as a wash bag or for keeping a tablet in. Both are supplied with webbing straps so they can be attached to a chair or bed chair to keep essentials close at hand and off the ground.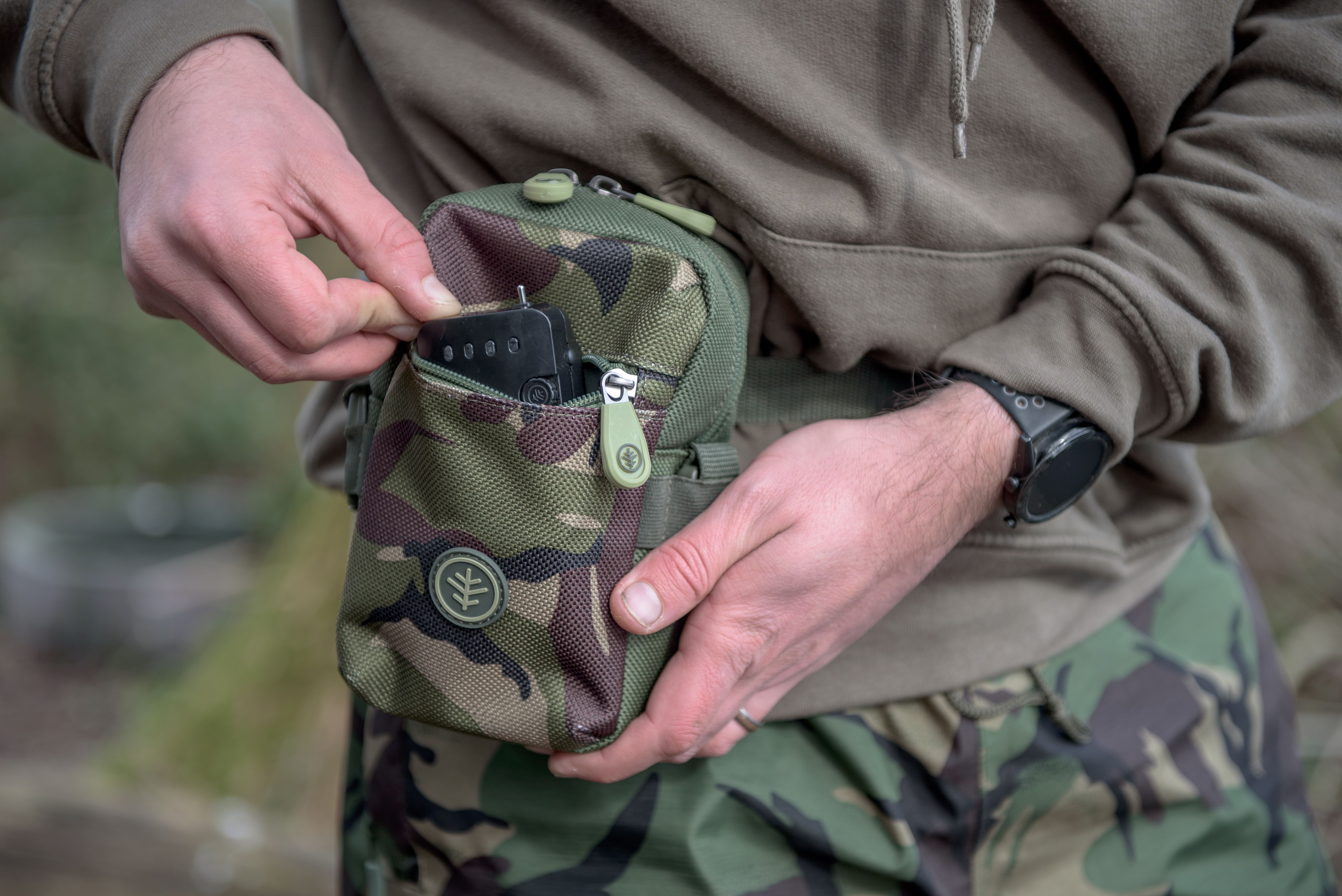 Compact Quiver - £39.99rrp
Capable to taking four rods, this is spot-on for mobile anglers or even specialist anglers who don't need a massive rod transportation product. The main compartment features a roll top so is perfect for brollies or large slings and nets. There's also a smaller external pouch that will be good for folding slings, bank sticks or just extras you need with you. There's also a zipped lead pocket. The padded shoulder strap can be unclipped if required.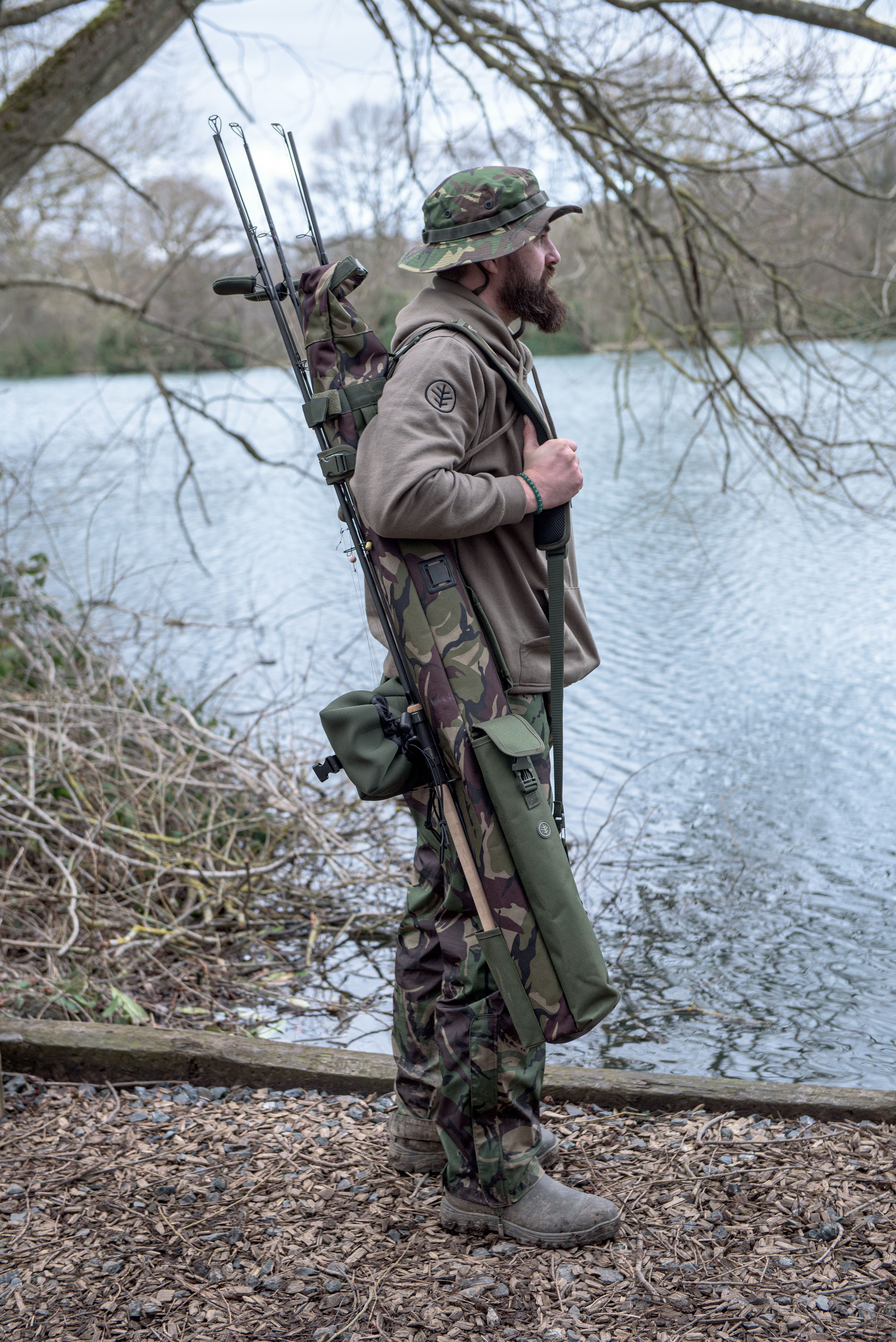 Spool Case - £12.99rrp
Semi-rigid in design, the zipped lid folds back completely to reveal space enough for four large reel spools. Foam dividers helps keep rattles to a minimum.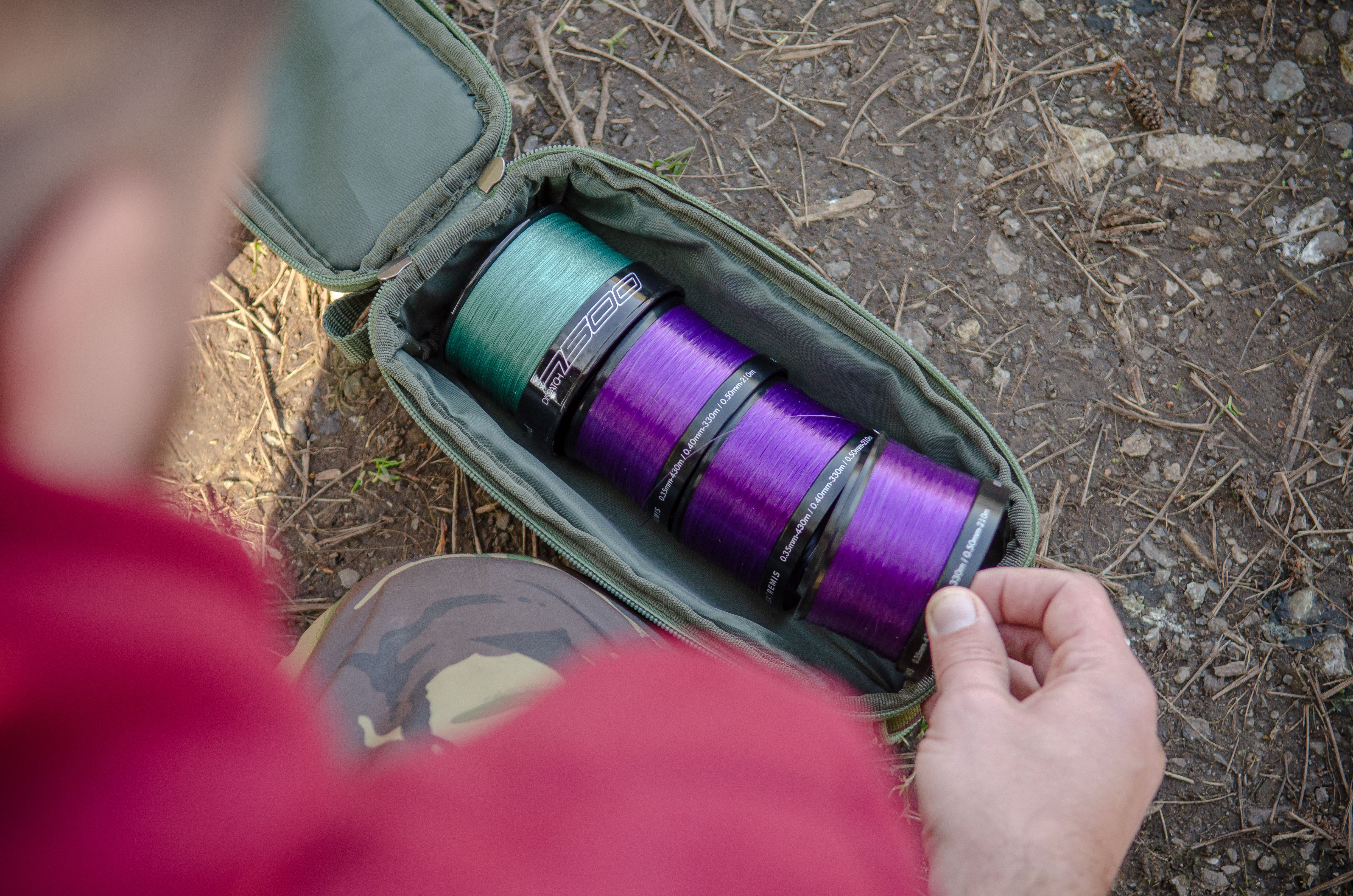 Compact 3-rod Holdall - £89.99rrp
A 'top-to-toe' design means three made-up rod can be stored in a really compact product that offers loads of internal protection thanks to padded dividers. External pockets are plentiful; there's a zipped lead pocket, plus longer pockets for nets, metalware and slings. The detachable shoulder strap can be re-positioned onto various points to get the right balance point when carrying.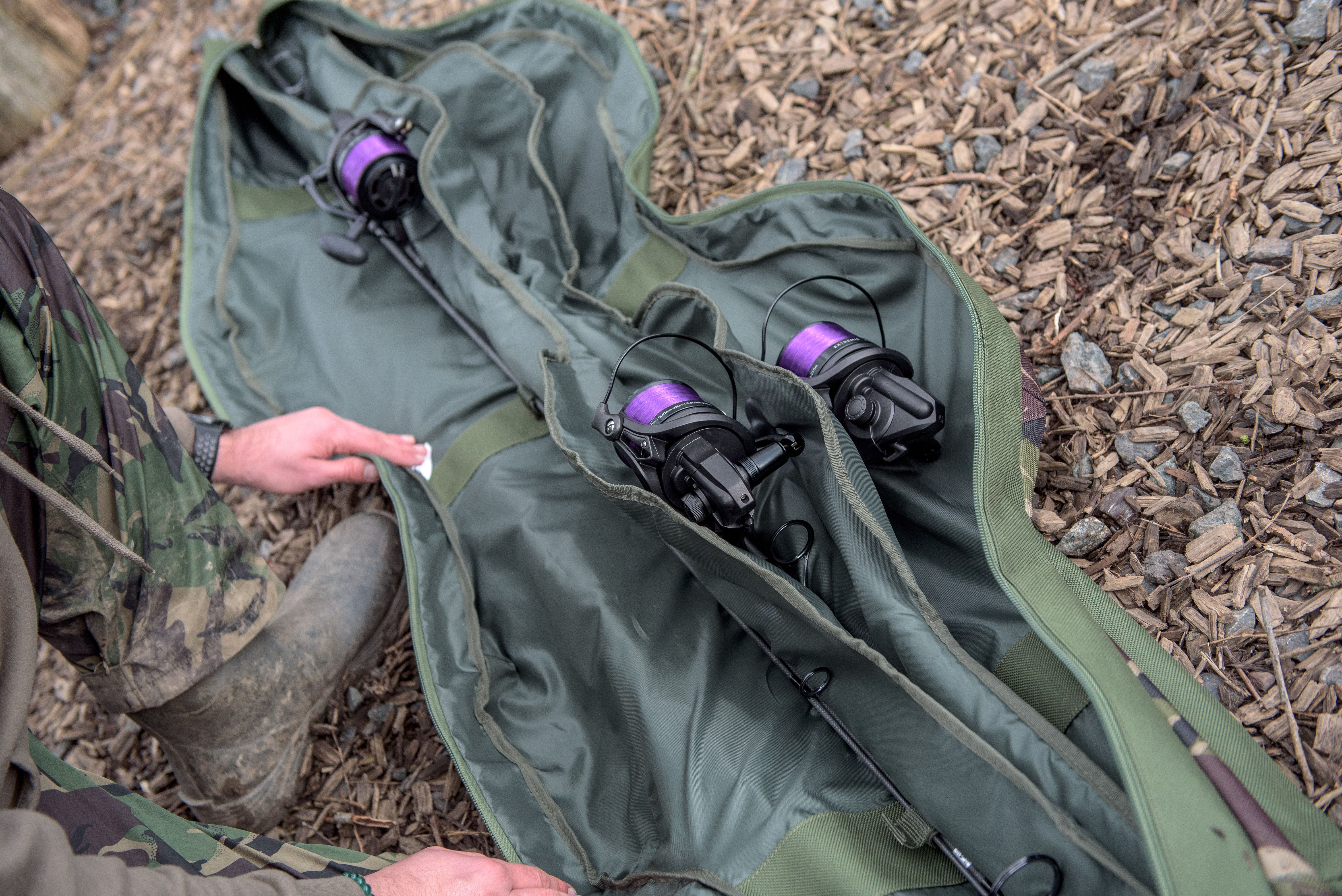 Comments