For a number of years anglers throughout Europe have been trusting the Wychwood T-Bar Scales to reliably and accurately weigh their catches, the unique design allows you to easily lift even the biggest of carp without the need for additional weigh bars.
In an effort to make the whole post-capture process as efficient and safe as possible, the Wychwood design team came up with the dual screen concept. With the additional screen on the reverse of the scales, no longer will your mates be peering over your shoulder trying to read the weight and repeatedly weighing the fish and turning round the scales for others to see is a thing of the past. Not only does this mean everyone can agree on the final weight, it also speeds up the whole process meaning the fish can be returned to the water as soon as possible.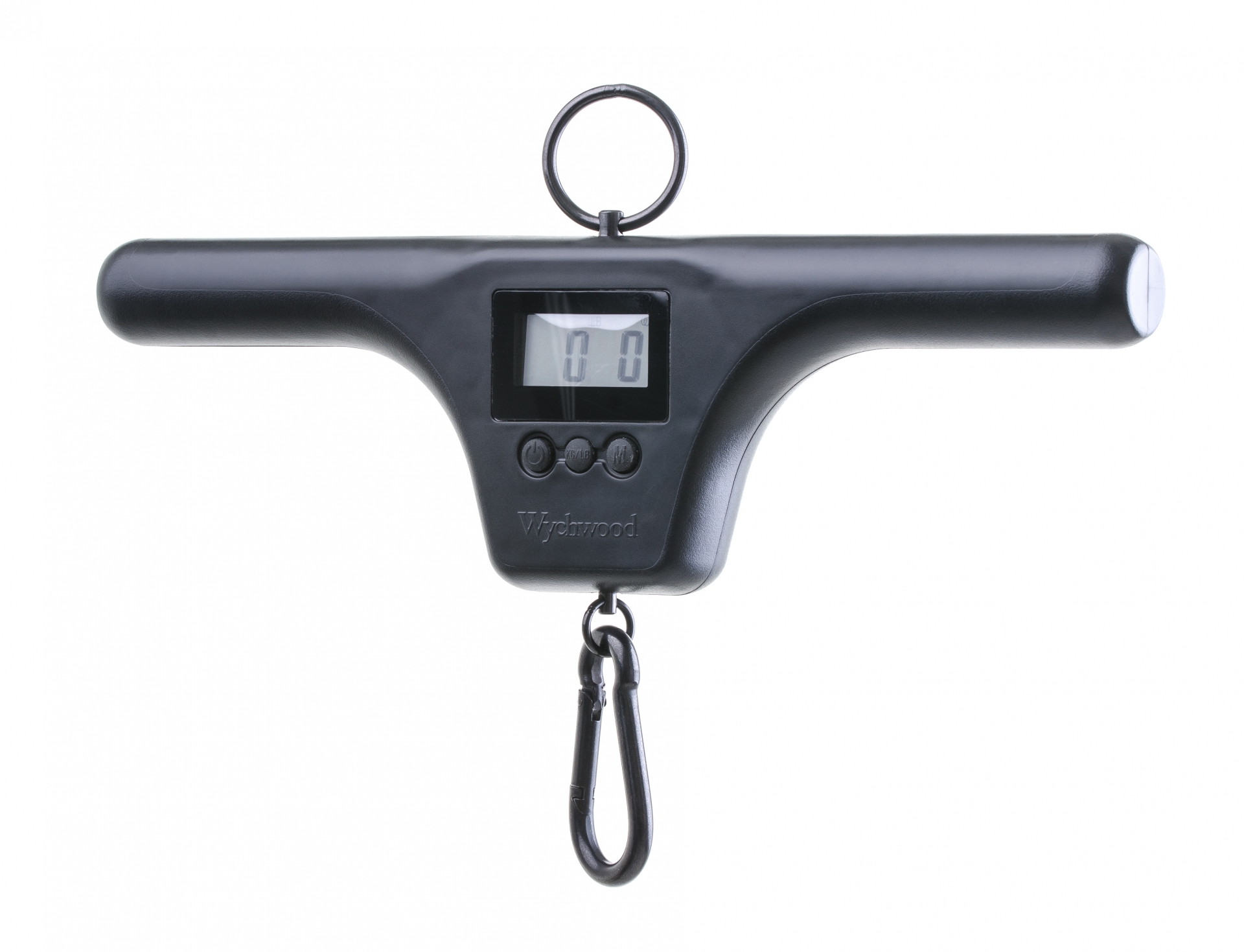 The T-Bar scales are designed for outdoor life, the outer casing has a super high tensile strength to reduce any risk of failure whilst lifting large fish and is also impact resistant to withstand the odd knock. We have also upgraded the screens, not only are they backlit to allow perfect viewing even on the darkest night they also feature a fog-free screen so you won't be struggling to read the weight on those misty mornings.
They weigh up to 60lb and can measure in both kg or lbs depending on your preference, this can easily changed at the touch of a button and a handy memory feature means you will never forget the exact weight. As with all good digital scales you can zero them to the weight of your sling meaning the weight displayed is the weight of the fish.
These feature packed scales run off two AAA batteries and are available now from all good Wychwood stockists.
T-Bar Dual Sided Scales SRP £39.99
T-Bar Single Sided Scales SRP £29.99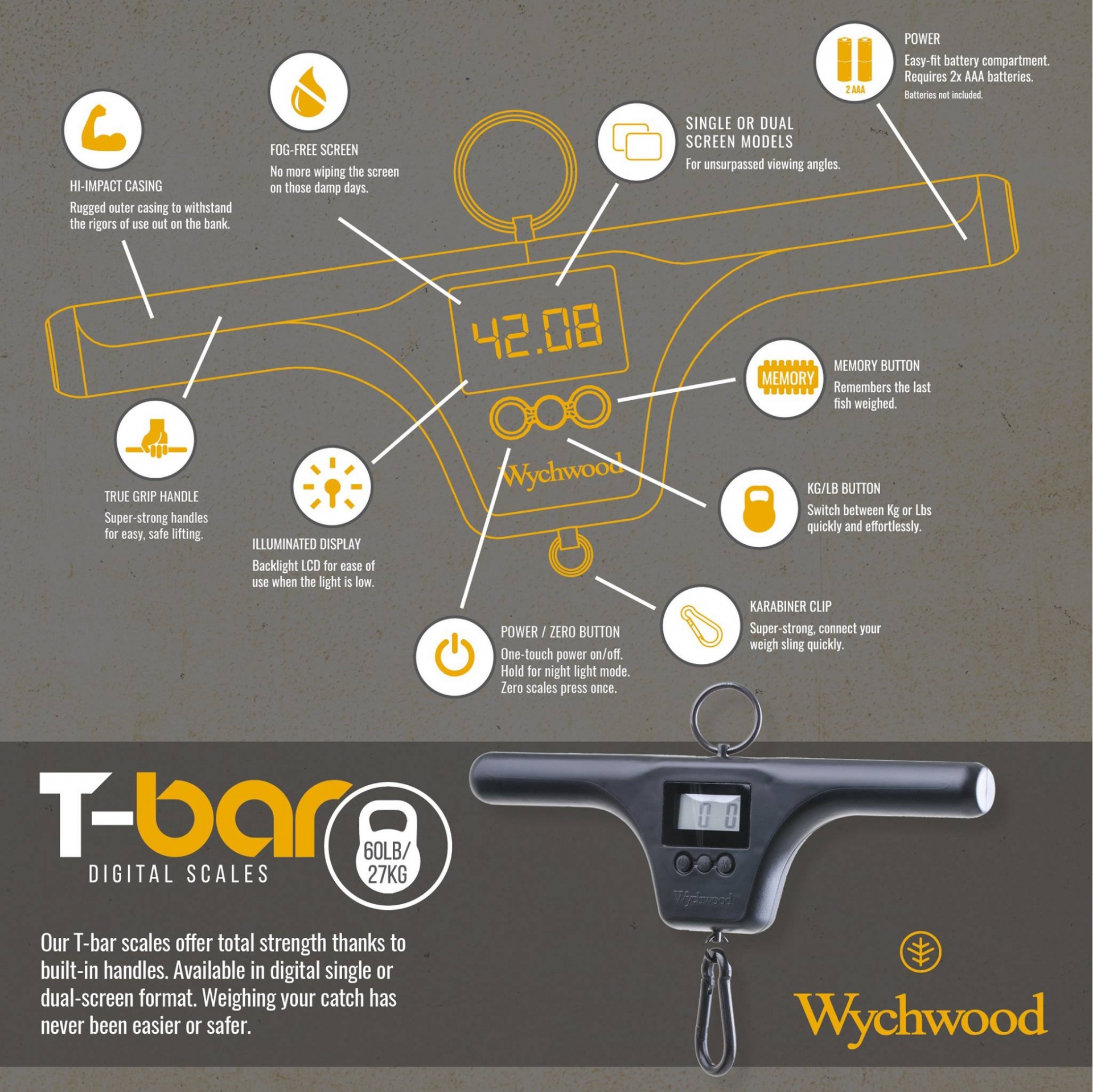 Comments