We are eagerly awaiting the arrival of Wychwood's new Tactical HD luggage range due to be arriving in our warehouse in April.
This exciting new hard-wearing range includes backpacks, carryalls, rod sleeves and quivers, a bedchair bag, a shoulder strap, a cool bag and a carrier bag for all those extra odds and sods.
There is also a full review of the range was printed in the April Issue of CARPology magazine and the reception has been overwhelming.
So get ready to Go Lightweight, Go Mobile, Go Tactical.
Here is a run through of the new products in this range…
Tactical HD Packsmart
Our Packsmart design has been around for some years and still remains popular. Now being offered in the 1200D material and in a slightly smaller size, the Tactical HD Packsmart is sure to be a must-have item of luggage. Comprised of one main compartment and two smaller ones that can be completely detached and used independently - £59.99rrp
Tactical HD Backpack
Designed with the mobile angler in mind, the Tactical HD backpack is made from the same 1200D hard wearing material as the rest of the range and offers a lightweight storage and transport solution for all your short session needs - £49.99rrp
Tactical HD Packsmart Carryall
A carryall version of our popular Packsmart design. Comprising of one main compartment and two smaller ones that can be completely detached and used independently - £64.99rrp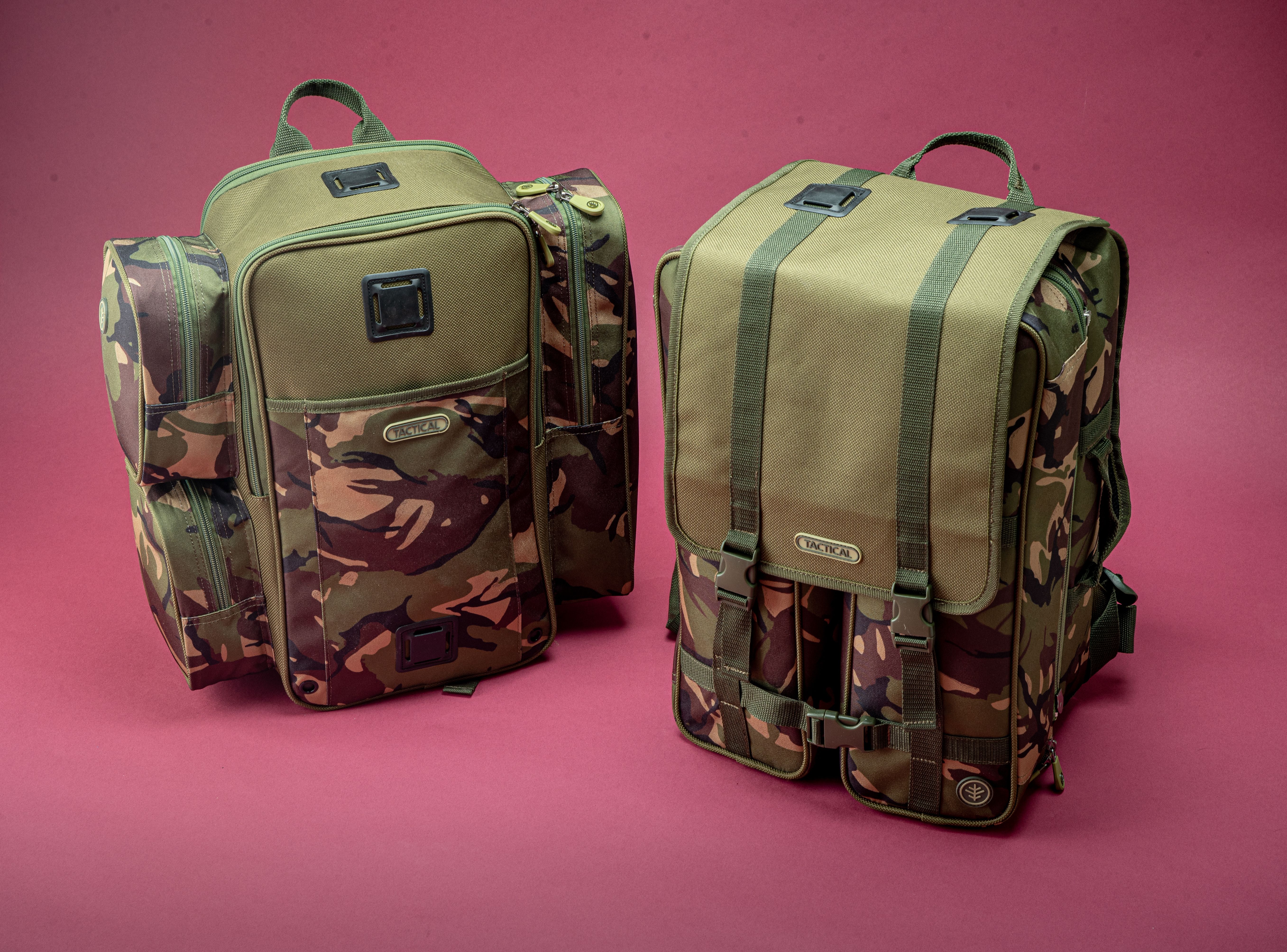 Tactical HD Carryall
The Tactical HD Carryall has been made with the same 1200D hard wearing material as the rest of the range and offers a storage and transport solution for your essential tackle - £59.99rrp
Tactical HD Bankware Roll
Designed to keep your bankware organised, the Tactical HD Bankware Roll is the ideal storage solution for your banksticks, buzz bars, rests, bobbins and spares - £14.99rrp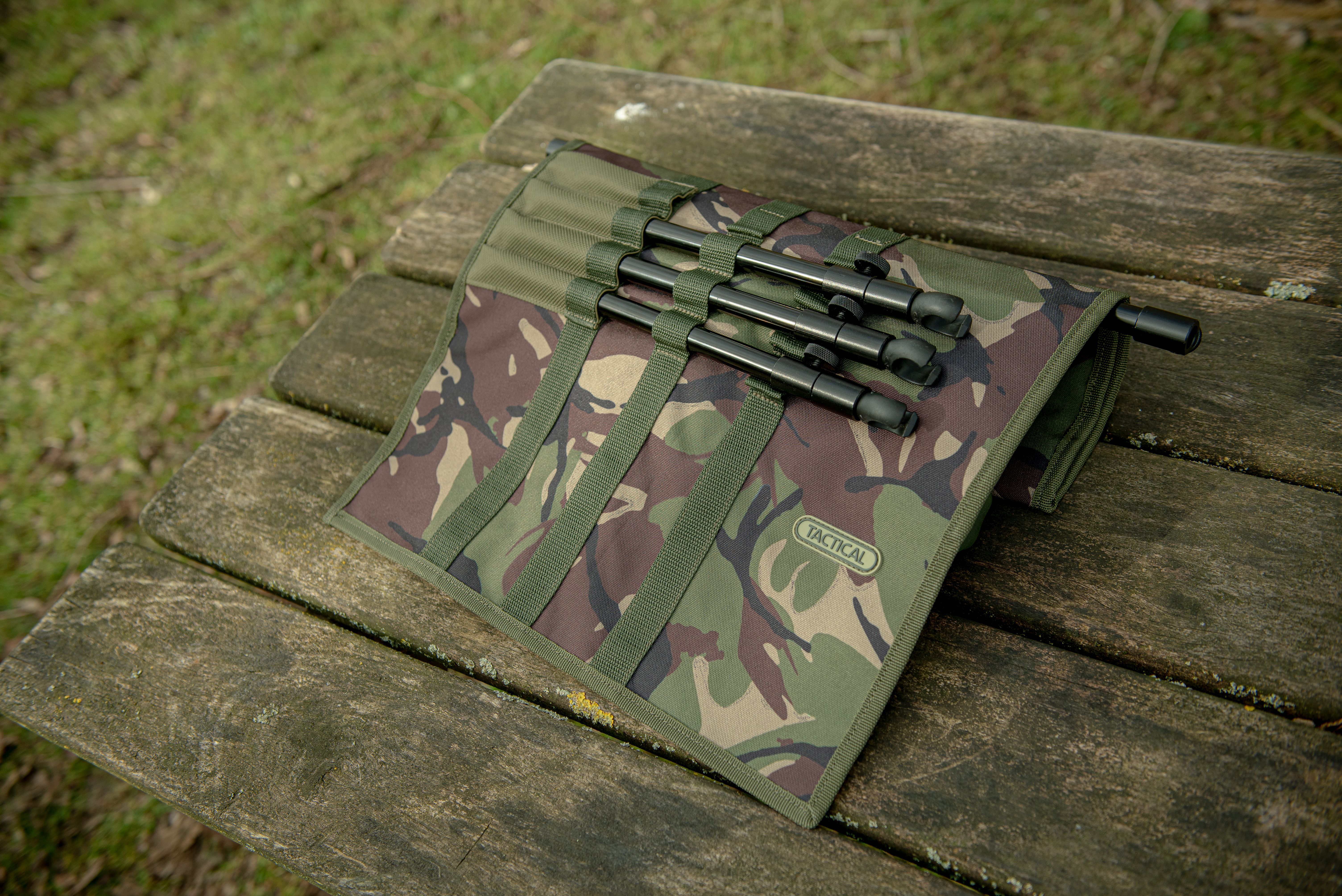 Tactical HD Quiver Foldall
The Tactical HD Quiver Foldall has been designed to take three assembled rods. The quiver design makes it suitable for most rods with a standard handle length. It also has a large compartment for slings, nets and possibly a shelter - £49.99rrp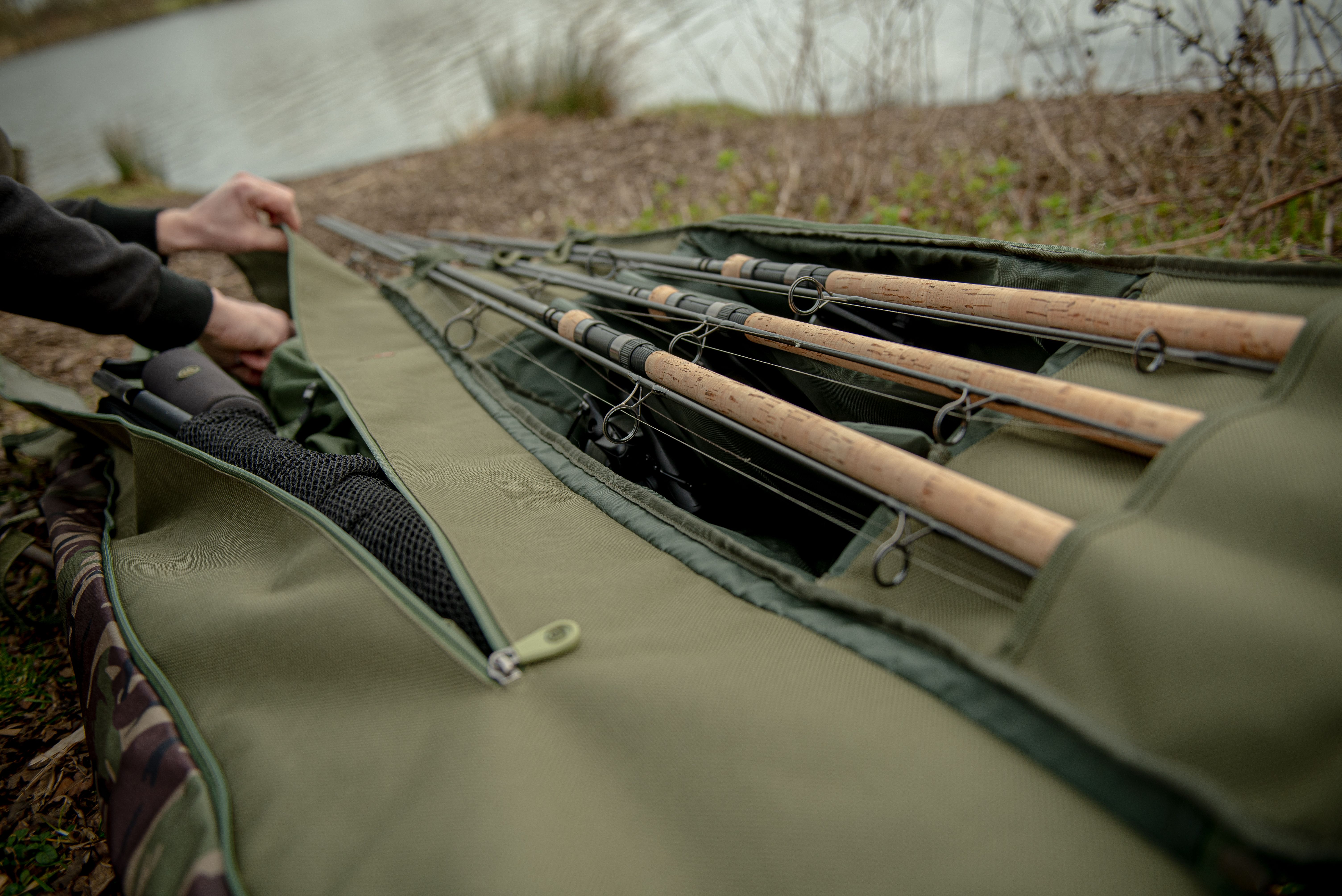 Tactical HD Bedchair Bag
Designed to fit most bedchairs or sleep systems on the market, the Tactical HD Bedchair bag is the ideal transport and storage solution to ensure your bed stays protected from dirt and damage - £39.99rrp
Tactical HD Bits & Bobs Bag
A simple design with lots of uses. The Tactical HD Carrier bag is a great transport and storage solutions for all those odds and sods - £19.99rrp
Tactical HD Cool Bag
The Tactical HD Cool bag is the ideal insulated storage and transport solution for your fishing session - £22.99rrp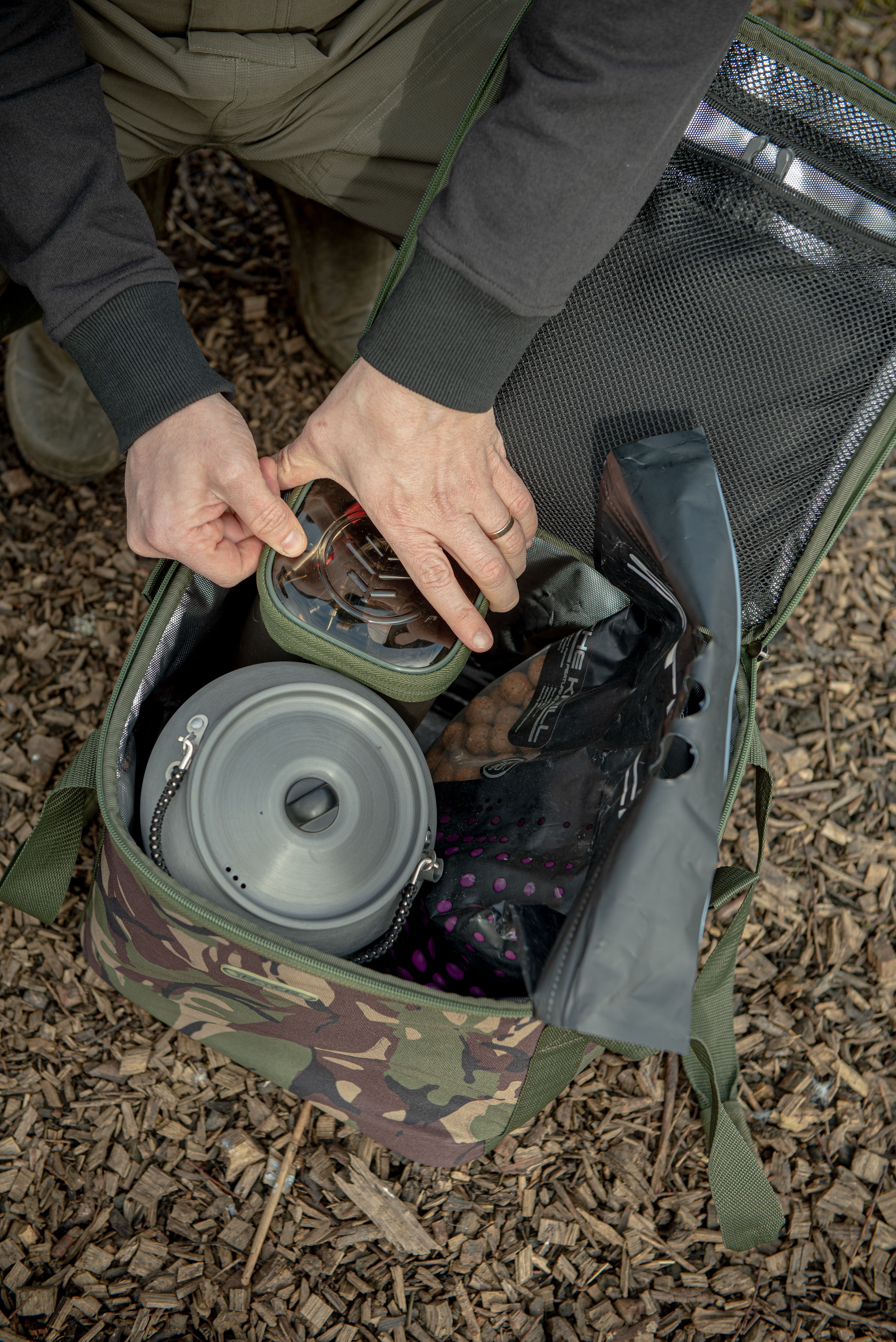 Tactical HD Shoulder Strap
A spare adjustable shoulder strap for the Tactical HD range of luggage -- £4.99rrp
Tactical HD Rod Sleeves
Lightweight but hard-wearing storage solution for your short rods. The clever over-fit design means the sleeve has no zips to get tangled with. The padded rod sock is connected to the reel cover with a simple toggle system. It will accommodate multiple length rods from 9ft to 10ft. Each sleeve comes complete with a padded carry strap including oversized clips, meaning these can be used individually or clipped together in sets - from £19.99rrp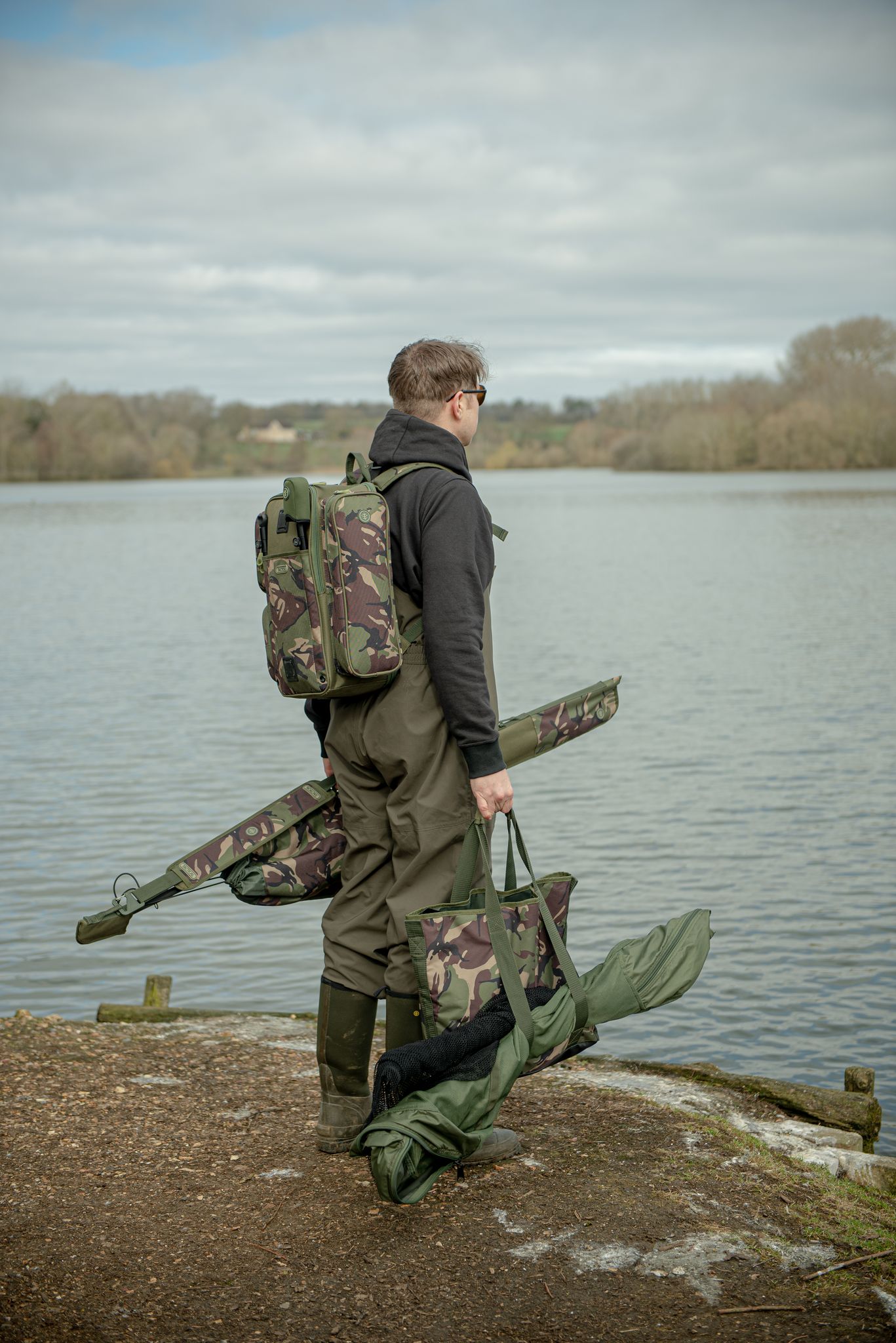 Comments