Sometimes accidents happen but in a few cases, it's a fault with the product that needs to be rectified under our warranty. Here's some information on how the warranty works to get you and your kit back fishing...
What is a warranty?
To use the correct name, the Wychwood Extended Manufacturer's Warranty is a safety net for the end user that ensures, if a product breaks due to a manufacturing defect, a replacement of an identical or similar product is made available to them. It's how we aim to ensure that the end user has continuous use of their product with no costs incurred.
Unless otherwise stated, our standard warranty period is 12 months from purchase and applies to the original owner.
Our warranty is separate to the Consumer Rights Act (2015) and your statutory rights are not affected.
How does our warranty work?
This bit is simple; you contact your point of purchase (the retailer) and they'll inspect the product to assess the manufacturing defect, and they'll then pass the warranty claim on to us (the manufacturer) to find a suitable resolution. If the claim is determined as a manufacturing defect, in most cases we offer a direct replacement, although there are times when it's as simple as sending out a replacement part that can be fitted. The retailer will handle the collection of the product and they'll take delivery of the replacement.
The warranty does not cover accidental damage caused by the user.
Are there any catches?
No, but you must have proof of purchase. Why? It ensures the product was purchased through an official supplier and isn't a counterfeit or stolen product, it proves it's not a second hand/pre-owned item, and that it was originally sold in new condition by us (the manufacturer) to the retailer.
We always encourage end users to store their receipts; it's as easy as photographing the receipt on your phone or storing the email receipt somewhere safe.
I don't have proof of purchase - what should I do?
This is a question that crops up occasionally. We understand that receipts aren't always kept safe so in cases when the end user doesn't have a proof of purchase, then we always try our best to resolve the issue quickly at our discretion and with minimal fuss. However, we can't guarantee that the warranty can be actioned without a proof of purchase.
If you made a purchase online then check back through your emails; it could be that a receipt is in your junk mail folder. It may also be worth contacting your retailer, as they may have a digital copy of your transaction if it was an online purchase.
Does a warranty cover accidental damage?
No. The warranty covers against manufacturing defects only. If you do damage the product accidentally then please contact your retailer to discuss repair options or spare part that can be purchased.
What if my retailer is no longer trading?
If your point of purchase has ceased trading then please contact warranty@leeda.co.uk for more information on how to action a warranty claim.



Can I deal directly with Wychwood?
Although we welcome contact from our end users, when it comes to warranty issues we always encourage you to contact the retailer from where you purchased. This not only means they can do everything on your behalf, they can sometimes make a swap there and then from their own stock. If there's uncertainty about whether the issue is an actual manufacturing fault, they can use their expertise and knowledge to give an honest, accurate appraisal. Plus, in extreme cases where a suitable outcome can't be reached, the retailer can issue a refund because the original contract of purchase was between the end user and them, the seller.
As a manufacturer it's often believed that we've taken the end user's money; that's not the case and we cannot issue refunds.
Obviously, we value feedback from our army of end users and will always try to offer advice and guidance on issues with products, whether that's by email or through our social media platforms.
Does Wychwood sell spares?
We have a whole range of products, all with a varying number of parts and in some cases, spares are available to purchase. Many of our current rods can be purchased as individual sections and we also sell spare spools for the majority of our reels.
For products such as bedchairs and brollies, due to the nature of implementing a repair and the time it takes, we address spare parts for these on an individual basis through our warranty department.
If you have an older product that's no longer in our product range, fear not; we may have spare parts in our warranty area and even if we don't, our warranty team can use their discretion to work with you to work towards a positive outcome.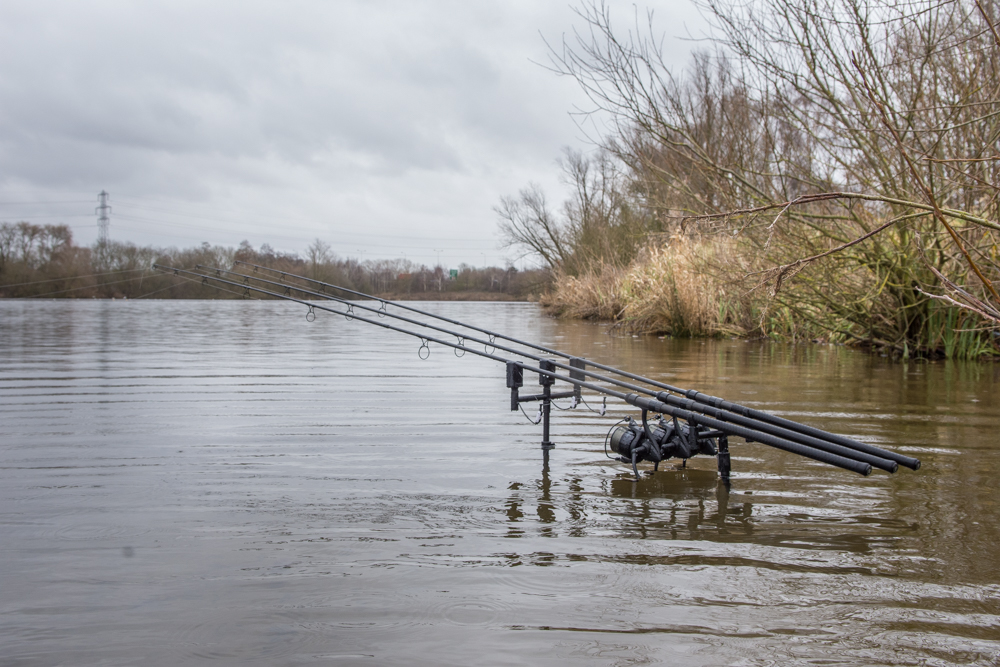 Does Wychwood service reels or repair rods?
Reel servicing and rod repairs (such as fitting new guides) isn't a service we provide currently. Speak to your local tackle dealer and they may offer servicing and rod building as part of their business.



How do I contact Wychwood?
Direct contact can be made through a direct message on social media, or via email at info@wychwoodcarp.co.uk. Alternatively, you can write to us at:


Wychwood Customer Care
Leeda/Madison
Roebuck Way
Milton Keynes
MK5 8HL
United Kingdom
Comments