There has been an unprecedented amount of publicity on the new launches for Wychwood Carp this year, with anglers climbing over each other to get their hands on them (well, not literally). This news story will give you a fast and simple breakdown of what's available, and when it's available to get your hands on…
Tactical Carp Care – AVAILABLE NOW!
£44.99 - £74.99
The new Tactical Carp Care range consists of a Walled Mat at £74.99. Updated from the original this mat has a few honed features as well as a new Ripstop material which is lighter, more hard-wearing and waterproof. It's compact pack-down size makes it a great choice for those travelling light that still want plenty of care for their quarry. The Tactical Sling Mat priced at £59.99 is the age-old favourite mat style for those off stalking, surface fishing or squeezing a short session in whenever time allows, but don't be fooled, it still boasts a staggering 60mm high density foam pad. The final item in the range is the Tactical Floating Sling which folds in half for a really compact product that'll easily fit on the barrow or strapped to your rucksack – £44.99.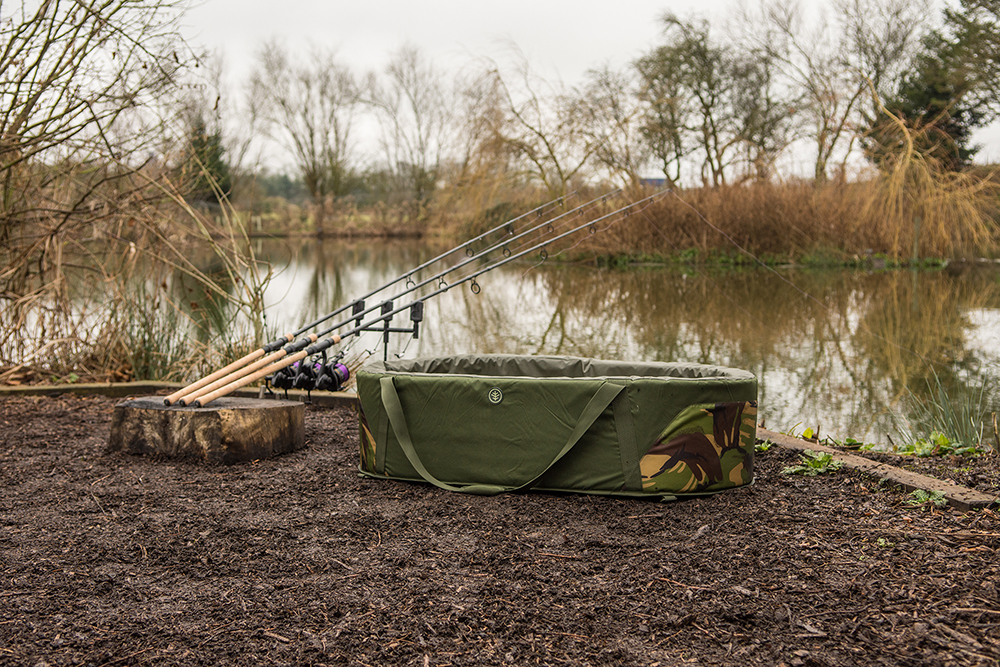 Riot 45S & 55S – AVAILABLE NOW!
£49.99 & £54.99
That's right, they're already on the market and proving very popular with those anglers using shorter rods. Whetehr you're fishing a small local lake, rivers, canals or opting to shoot off stalking andsurface fishing, these incredibly affordable reels will cater for everything you need when attached to carp of all sizes on rods from 6ft stalkers to 12ft floaters.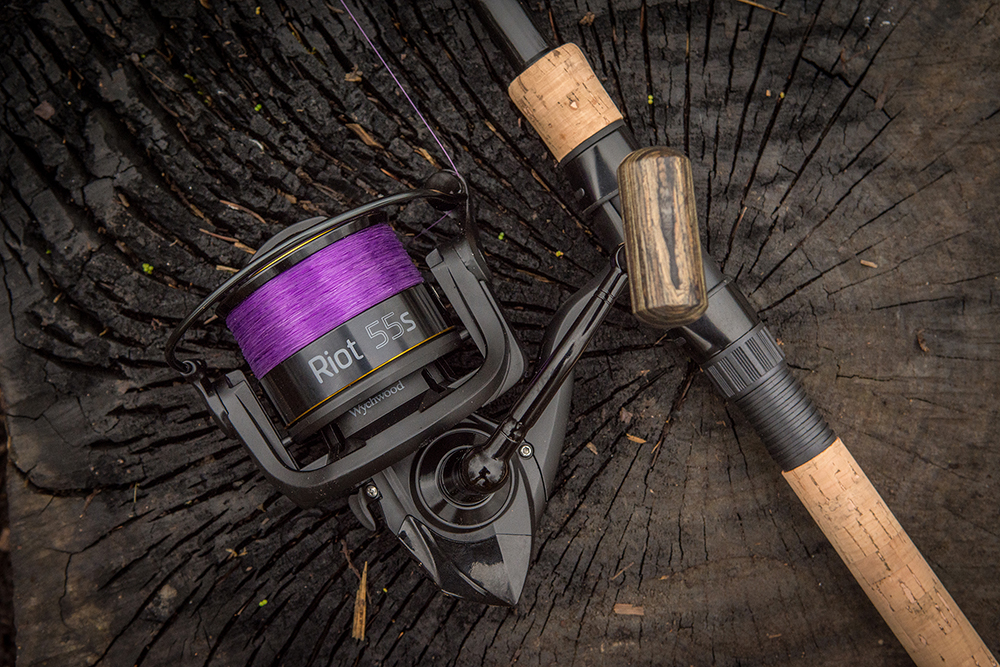 Tactical Bivvy – AVAILABLE NOW!
£249.99
The Tactical Bivvy and its accessories need no introduction, they've drawn the most interest of the entire launch for 2020 and with good reason. A flat-back, steep sides and a peaked, square-shaped pram hood design make this new shelter a force to be reckoned with. It's finished in a 10,000mm Hydrostatic Head Ripstop material and the bivvy itself weighs just 5kg, dimensions of 2400mm wide by 1800mm deep and a height of 1400mm give a huge amount of internal space for it's relatively standard-sized footprint. Overwrap available for £119.99.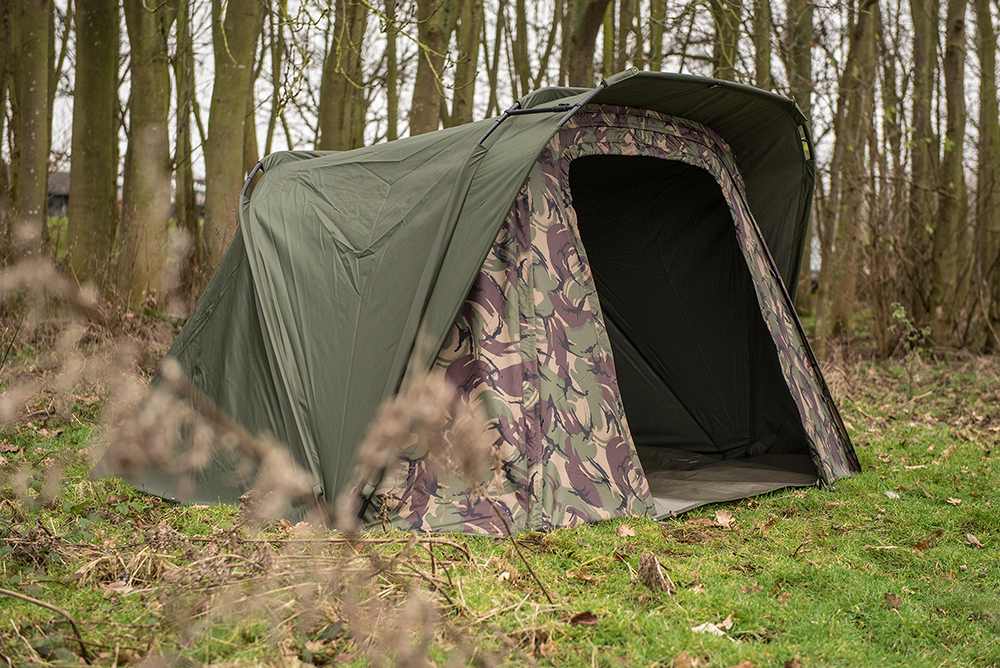 Comforter Luggage – AVAILABLE NOW!
£25.99 - £59.99
From rod sleeves to rucksack's and cool bags to carryall's – the new Comforter Luggage range offers supreme quality at affordable prices. The reverse colourway of our recently launched EVA range, the 2 ranges can now sit side by side and we've left it to you the angler to decide which luggage needs to be waterproof EVA, and which needs to be from the textile Comforter range.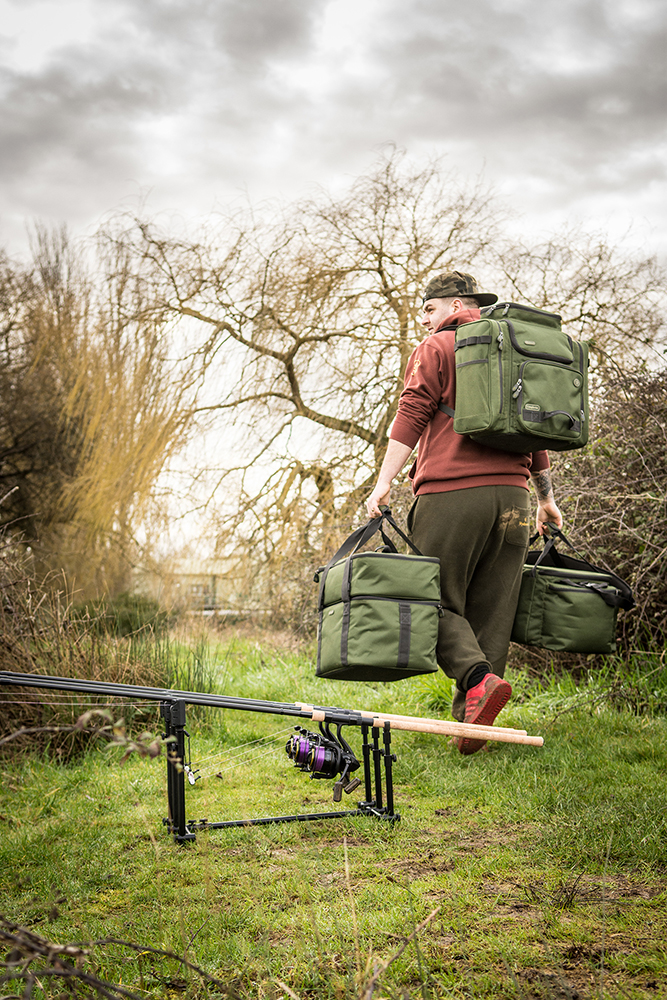 Tactical Pod Kit – Available 17thMarch
£99.99
A true 'do-it-all' bank ware solution whatever ground you encounter; the Tactical Pod Kit offers ultimate versatility. Fish as singles, set it up as a pod or even bars and stabilisers if that's your preference. Priced at just £99.99 this has been hugely popular during its launch, available in just a few days' time.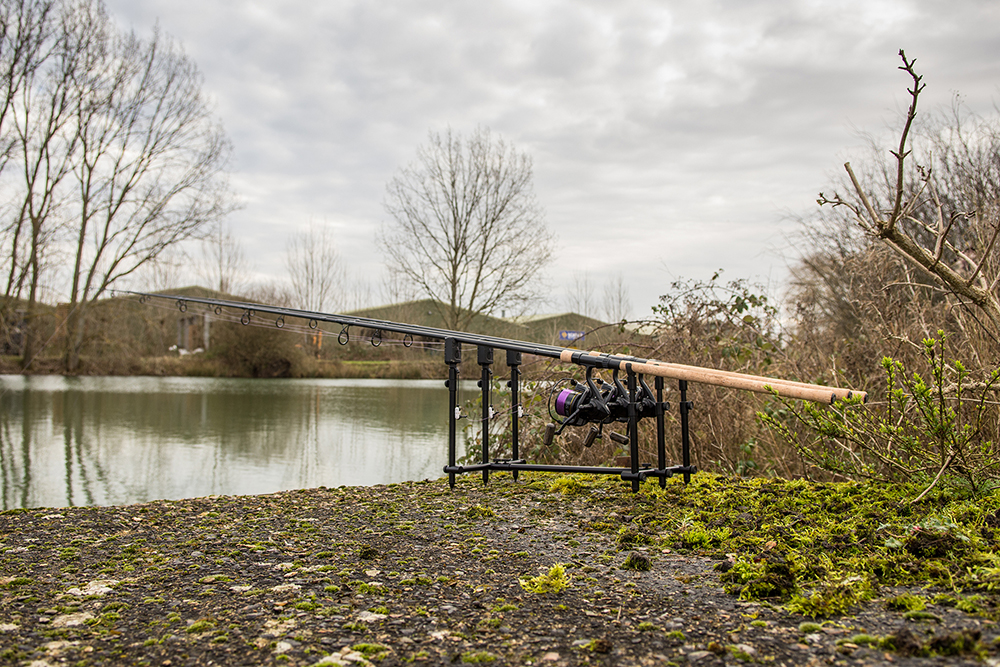 Sleeping Bags and Covers – AVAILABLE NOW!
£44.99 - £89.99
From lightweight camo options to more insulating year round sleeping bags, the two new Tactical and Comforter ranges will cater for every eventuality during year-round use in the UK. The 4-chamber hollow fill insulation coupled with the 240T Rip Stop, breathable material makes these new sleeping bags and covers a great option for the dedicated carp angler – the Tactical combo weighing just 2.5kg!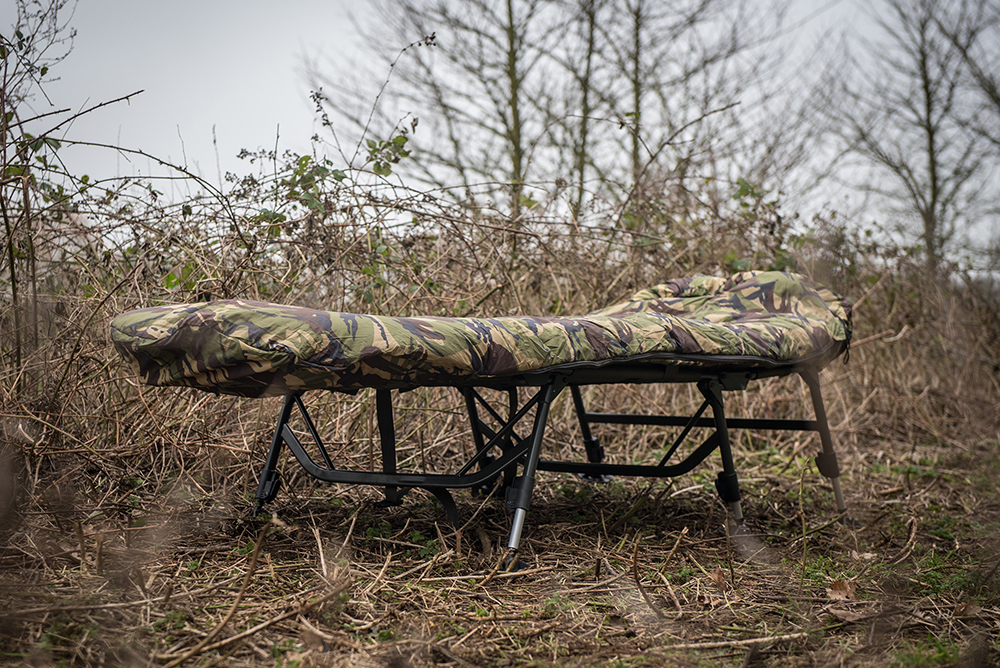 Comforter Bedchair and Armchair – Available June
£169.99 & £89.99
Designed with the session angler in mind, these 2 new products are more robust with extra padding for those doing longer sessions on the bank where comfort is paramount. Although they are delayed until June, the wait will certainly be worthwhile at the usual affordable Wychwood prices.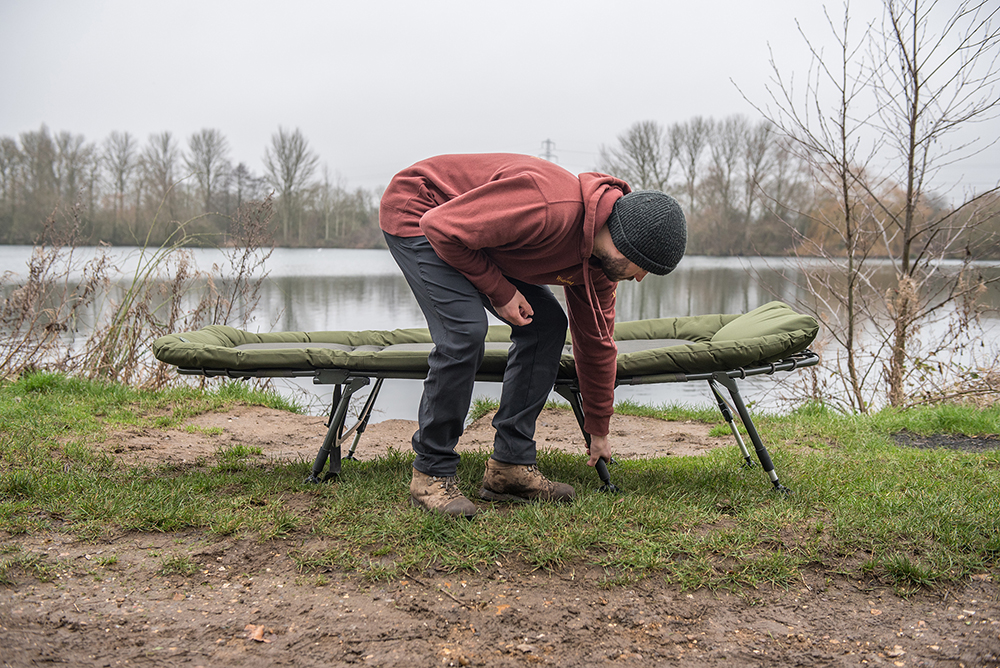 Tactical Brolly – Available June
£169.99
The final product, but certainly not the least favoured, the Tactcial Brolly has peaked interest where we didn't know possible. From setting up at consumer shows to the countless messages via social media, the enquiries have come thick and fast for this unique, compact system that can be customised to your requirements. With the brolly retailing at £169.99, the solid or mozzi front and the heavy-duty groundsheet at £29.99 each and the clear door option for £19.99 there's a solution for whatever you face. Although the wait may be a couple of months yet, we'd recommend speaking to your local retailer to reserve yours from the first shipment to avoid disappointment. It's fast to erect, lightweight, has a compact footprint and the camo accent has been incredibly well received as something different to the norm…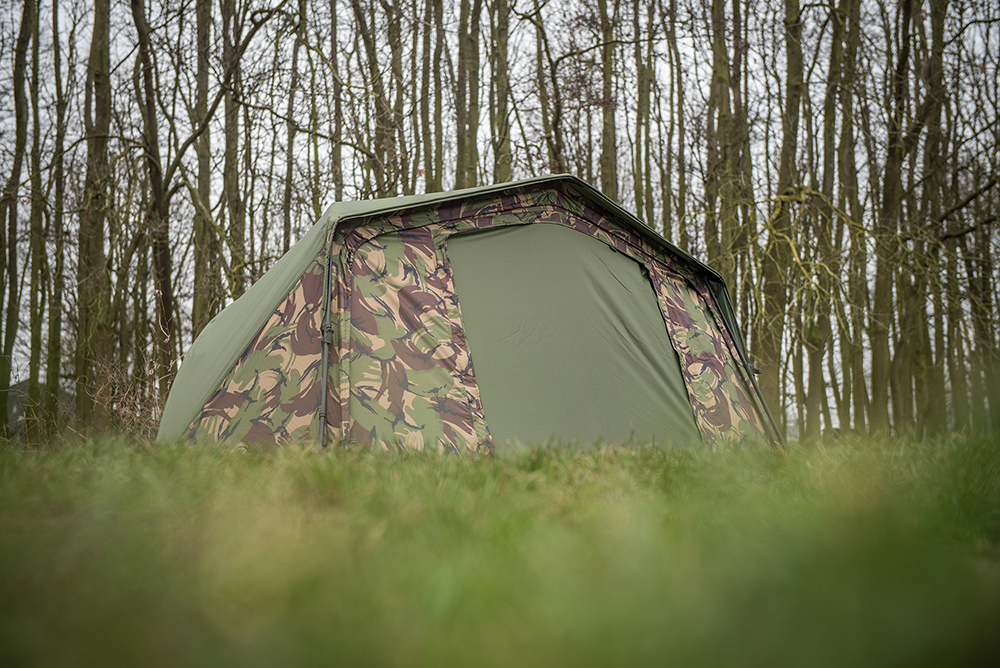 Comments